I N T H E U K . . .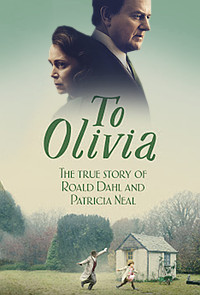 NB. With cinemas still closed, there is no box office data from the UK this week.



• Still showing: I CARE A LOT. TO OLIVIA. PROMISING YOUNG WOMAN. THE LITTLE THINGS. RUNNING NAKED. A SKELETON IN THE CLOSET. IF IT WERE LOVE. BOYS FEELS: DESIRE IN THE DARK. ANOTHER ROUND. RAMS.
---
I N T H E U S . . .
= THE CROODS: A NEW AGE
= WW84
= THE MARKSMAN
+ MONSTER HUNTER
– LAND
• Still showing: THE MAURITANIAN. I CARE A LOT. BLITHE SPIRIT. DAYS OF THE BAGNOLD SUMMER. PROMISING YOUNG WOMAN. FRENCH EXIT. THE WORLD TO COME. MINARI. X. TWILIGHT'S KISS.
---
T O P S T R E A M E R S . . .






D A T E L I N E : 1 4 F E B R U A R Y . . .
Jane Fonda will voice the lead character in LUCK, an animated adventure about an ancient dragon who's in charge of good luck. Then when bad luck starts to appear, she worries that she may lose her good fortune forever. Peggy Holmes is directing; John Lasseter is producing.
---
Charlize Theron and Kerry Washington are teaming up to play teachers in THE SCHOOL FOR GOOD AND EVIL, about best friends attending an academy where ordinary children are trained to be fairy tale heroes or villains. Paul Feig is directing from a script by David Magee and Laura Solon.
---
Daisy Ridley will star in the psychological thriller THE MARSH KING'S DAUGHTER, based on the best-selling novel about a woman trying to conceal the fact that her father kept her imprisoned in the wilderness for years. Then he escapes from prison. Neil Burger is directing from a script by Mark L Smith and Elle Smith.
---
Jesse Plemons is joining the cast of Martin Scorsese's KILLERS OF THE FLOWER MOON, a thriller set in 1920s Oklahoma as the newly formed FBI investigates a series of murders on Native American land related to oil rights. Leonardo DiCaprio, Robert De Niro and Lily Gladstone also star in the film, which was written by Eric Roth.
---
Meanwhile, musician Quavo will make his feature acting debut alongside De Niro in the drug-trade thriller WASH ME IN THE RIVER, which director Randall Emmett is currently filming in Puerto Rico. The film also stars John Malkovich, Jack Huston and Dale Dickey. The script is by Adam Taylor Barker.
---
Mila Kunis will produce and star in LUCKIEST GIRL ALIVE, based on the novel about a New York magazine editor whose carefully constructed life collapses when she revisits a shocking incident from her past. Novelist Jessica Knoll is writing the script, while Mike Barker is directing.
---
Rachel McAdams and Abby Ryder Fortson will star in ARE YOU THERE GOD? IT'S ME, MARGARET, based on the landmark 1970 coming-of-age novel about a young teen searching the universe for answers to her many questions. Kelly Fremon Craig is writing and directing.
---
Ruby Rose, Emile Hirsch and Harvey Keitel will star in THE LEGITIMATE WISE GUY, a biopic about a notorious 1920s Chicago mob enforcer who mentors an aspiring actor to take over his job. George Gallo is directing from a script by Nicholas Celozzi and Jim McGrath.
---
Mark Rylance, Zoey Deutch, Dylan O'Brien and Johnny Flynn will star in THE OUTFIT, about a Saville Row tailor who, after a personal tragedy, opens a new shop in Chicago with a clientele of gangsters. Graham Moore (The Imitation Game) is directing from a script he wrote with Jonathan McClain.
---
Jenny Slate, Charlie Day, Gina Rodriguez, Scott Eastwood, Jamie Gertz and Manny Jacinto will star in a romantic comedy written by Isaac Aptaker and Elizabeth Berger (Love Simon). It's about two people who find themselves suddenly single in their 30s, plotting together to get their respective partners back. Jason Orley is directing.
---
And plans are underway to make an animated musical movie based on SULWE, the graphic novel series by Lupita Nyong'o. It's about a young woman who wishes her skin was a lighter shade like everyone else's, then she takes a magical journey to learn that true beauty is inside her. Nyong'o will produce the film and probably voice a central character.
---






D A T E L I N E : 2 4 F E B R U A R Y . . .
Regina King will play the first Black congresswoman in the biopic SHIRLEY, which is being written and directed by John Ridley. The film traces Shirley Chisholm's groundbreaking campaign for president in 1972. Danai Gurira and Viola Davis will play her in another biopic, THE FIGHTING SHIRLEY CHISHOLM.
---
Joaquin Phoenix will star in DISAPPOINTMENT BLVD, the next film from writer-director Ari Aster. While plot details are being kept under wraps, it's being described as a portrait of a successful entrepreneur that spans several decades.
---
Tom Hardy will star in HAVOC, an action thriller set just after a drug deal goes wrong, sending a detective into the criminal underworld to rescue a politician's son while taking on a sinister web of corruption. Gareth Evans is writing and directing.
---
Jason Momoa, Kyle Chandler, Chris O'Dowd, Weruche Opia and India de Beaufort will star in SLUMBERLAND, based on the comic strip that ran from 1905 to 1927. The film centres on a young girl (newcomer Marlow Markley) who discovers a map to a secret world of dreams and nightmares. Francis Lawrence is directing.
---
Scott Mescudi, Brittany Snow, Mia Goth and Jenna Ortega will star in X, the new horror thriller from filmmaker Ti West. The plot details are being kept tightly under wraps, but word has it that it's set around the making of an adult movie. Filming is set to start soon in New Zealand.
---
Alice Lowe, Sam Riley, Natasia Demetriou and Jacob Anderson will star in TIMESTALKER, a centuries-long romantic-comedy with a reincarnation theme, as a woman falls in love with the same man, dies a horrible death and is reborn to begin the cycle once again. Lowe is also writing and directing the film.
---
Tony Leung Chiu-Wai, Andy Lau and Infernal Affairs trilogy writer Felix Chong will reunite for GOLDFINGER, an action thriller about rivals whose businesses rise and fall in 1980s Hong Kong. Chong is also directing the film, which costars Simon Yam, Alex Fong, Charlene Choi, Chin Ka-lok and Carlos Chan.
---
Robert Wisdom, Johnny M Wu and newcomer Jalon Christian are joining Michael B Jordan and Chante Adams in JOURNAL FOR JORDAN, based on the memoir about an acclaimed journalist whose partner is killed while serving in Iraq, when their child was just 7 months old. Denzel Washington is directing from a script by Virgil Williams.
---
Jacob Dudman (Fate: A Winx Saga), Alistair Petrie (Sex Education) and Finty Williams (The A-List) are joining the cast of NOW & THEN, about a pension-age mother and her middle-aged son who are firced ti confront their past mistakes and current relationships. The film also stars Stephen Fry, Geraldine James and Richard Armitage. Tom Vaughan is directing.
---
Edgar Wright is planning a remake of THE RUNNING MAN, based on the Stephen King novel about a desperate young man in a dystopian 2025 who participates in a violent TV game show in which he must try to outrun murderous hunters. The book was previously adapted into a 1987 thriller starring Arnold Schwarzenegger.
---
Jay Chandrasekhar will direct the comedy EASTER SUNDAY, set around a family gathering to celebrate the holiday. It's based on the life experiences of stand-up comic Jo Koy, who will also star in the film. The script is by Ken Cheng (House of Chow).
---
And after laying low following harassment accusations, Brett Ratner is apparently still working on his biopic about the notorious French-German pop duo MILLI VANILLI, which saw its huge global success eclipsed by a lip-sync scandal in the early 1990s. The script is by Jeff Nathanson.
---






D A T E L I N E : 2 1 F E B R U A R Y . . .
Daniel Kaluuya is reteaming with Get Out writer-director Jordan Peele for a new film costarring Keke Palmer. There's no title yet, and the premise is being kept under wraps, although the movie already has a release date set in July 2022.
---
Michael Caine and Glenda Jackson will star in THE GREAT ESCAPER, based on the true story of a British pensioner who escaped from his care home to attend the 70th anniversary of the D-Day landings in France in 2014. Oliver Parker is directing from a script by William Ivory.
---
Mia Wasikowska, Eric Bana and Radha Mitchell will lead the drama BLUEBACK, based on the novella about a young girl who takes on poachers who are threatening her favourite fish, and coral reefs at large. Writer-director Robert Connolly is currently filming in Western Australia.
---
Bridgerton breakout star Rege-Jean Page is joining the cast of DUNGEONS & DRAGONS, a new film based on the role-playing fantasy game. The film also stars Chris Pine, Michelle Rodriguez and Justice Smith. Jonathan Goldstein and John Francis Daley (Game Night) are writing and directing.
---
Jennifer Connolly will star in the comedy adventure FAMILY LEAVE, about a household that wakes up one morning to a full family body swap. And they discover that there's another family on the other side of the world experiencing the same thing.
---
Laurie Metcalf will team up with Ray Romano for a comedy drama about a blue-collar couple in Queens whose soft-spoken son uses basketball to get way out of their loud Italian-American neighbourhood. Romano is also directing the film, which he wrote with Mark Stegemann.
---
Jack Black is the latest new cast member in BORDERLANDS, based on the videogame about mercenaries hunting an alien vault on a planet populated by bandits. Also on board are Cate Blanchett, Kevin Hart and Jamie Lee Curtis. Eli Roth is directing from a script by Craig Mazin.
---
Tye Sheridan and Lily Rabe are joining Ben Affleck in THE TENDER BAR, a coming-of-age drama about a young man seeking father figures among the regulars at his uncle's Long Island bar. George Clooney is directing from a script by William Monahan. Clooney may also appear in the film.
---
Lenny Kravitz, D'Arcy Carden, Cheech Marin and Selena Tan are joining the cast of SHOTGUN WEDDING, the action comedy starring Jennifer Lopez and Josh Duhamel as a couple whose lavish destination wedding is disrupted when the entire party is taken hostage. Jason Moore is directing.
---
Marwan Kenzari is joining the cast of BLACK ADAM, which stars Dwayne Johnson as the DC Comics anti-hero. Costarring as fellow members of the Justice Society are Aldis Hodge (as Hawkman), Noah Centineo (Atom Smasher) and Quintessa Swindell (Cyclone). Jaume Collet-Serra is directing.
---
And Jemaine Clement, Jackie van Beek and Damon Herriman are starring in the farcical comedy NUDE TUESDAY, about a couple who attend a retreat at a naturist campground in New Zealand. Armagan Ballantyne (The Strength of Water) is directing from a script by van Beek (The Breaker Upperers).
---






D A T E L I N E : 1 7 F E B R U A R Y . . .
Florence Pugh will star in DOLLY, a sci-fi courtroom drama about the trial of a robotic companion doll that kills its owner then claims she's not guilty. Vanessa Taylor (The Shape of Water) and Drew Pearce (The Martian) are writing the script.
---
Eva Green, Francois Civil, Vincent Cassel, Romain Duris, Pio Marmai, Louis Garrel, Vicky Krieps, Oliver Jackson-Cohen and Lyna Khoudri will lead an all-star remake of THE THREE MUSKETEERS that's being planned as two films. Director Martin Bourboulon (Eiffel) will shoot the films back to back.
---
Maria Bakalova, Pedro Pascal and Karen Gillan are joining the ensemble cast of Judd Apatow's comedy THE BUBBLE, about a group of actors quarantining in a hotel as they film a big-budget movie. Costars include Leslie Mann, David Duchovny, Keegan Michael Key, Peter Serafinowicz, Fred Armisen and Iris Apatow.
---
Hong Chau has landed the female lead opposite Brendan Fraser in THE WHALE, about an obese recluse trying to reconnect with his estranged daughter. Samantha Morton and Sadie Sink are costarring; Darren Aronofsky is directing from a script by playwright Samuel D Hunter.
---
Storm Reid is joining the cast of ONE WAY, a thriller about a guy (Colson Baker) who goes on the run with a bag of cash after a robbery gone wrong, then heads into the California desert with a potential fatal injury. The film also stars Kevin Bacon, Travis Fimmel, Drea De Matteo, Megan Holder and Rhys Coiro. Andrew Baird is directing.
---
Michael Greyeyes will play the villain in a remake of FIRESTARTER, based on the Stephen King novel about a young with a supernatural ability to make things burst into flames. Drew Barrymore starred in the 1984 film version.
---
Lily Gladstone is joining the cast of Martin Scorsese's KILLERS OF THE FLOWER MOON, based on the novel about a string of real-life murders in the Osage nation in Oklahoma after oil was found on their land. The film also stars Leonardo DiCaprio and Robert De Niro. The script is by Eric Roth.
---
Serinda Swan will play Elizabeth Taylor in DEVOTION, based on the true story of two US Navy fighter pilots during World War II, one of whom is shot down behind enemy lines. The film also stars Jonathan Majors, Glen Powell, Joe Jonas, Thomas Sadoski and Christina Jackson. JD Dillard is directing.
---
Zawe Ashton has joined the cast of the CAPTAIN MARVEL sequel, and she'll apparently play a villain. Brie Larson will be back as the title character, and Teyonah Parris will reprise her role as Monica Rambeau from the current season of WandaVision. Nia DaCosta is directing.
---
And Ken Watanabe will star in NECK, a riff on Akira Kurosawa's classic Seven Samurai. This story is set before the real-life assassination of a warlord in 1582 Kyoto. Takeshi Kitano is adapting his own novel and directing the film, which is rumoured to be his final directing project.
---
OLDER NEWS >>