I N C I N E M A S . . .
63rd BFI London Film Festival
2-13.Oct.19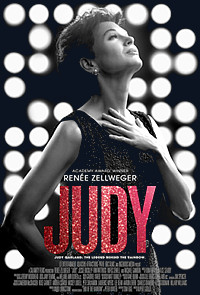 JUDY


JOKER


WEREWOLF (Pol)


THE BIRDCATCHER
TO TOKYO: Florence Kosky
HERO: Nickolai Salecdo
GOOD POSTURE: Grace Van Patten
THE CLIMBERS: Ziyi Zhang
THE CAPTAIN: Zhang Hanyu
WAR: Hrithik Roshan
FILMS OF LOVE AND WAR: Harry Birrell
HITSVILLE - THE MAKING OF MOTOWN: music doc
ROGER WATERS US + THEM: event cinema
PLACIDO DOMINGO - 50TH ANNIVERSARY GALA: event cinema
WISE CHILDREN: event cinema
VAMPIRINA - FANG-TASTIC PARTY: event cinema

27th Raindance Film Festival
London, 18-29.Sep.19

READY OR NOT

SKIN

HOTEL MUMBAI

THE LAST TREE

SEA OF SHADOWS
THE GOLDFINCH: Ansel Elgort
DON'T LET GO: David Oyelowo
TOMORROW: Sebastian Street
PASSWORD: Dev
PILSUDSKI: Borys Szyc
NORMAL: Italian life doc
ONE CHILD NATION: China parenthood doc

AD ASTRA


RAMBO: LAST BLOOD


THE KITCHEN


THE FAREWELL


MOTHER
THE ZOYA FACTOR: Sonam Kapoor
MASHA AND THE BEAR: Kaitlyn McCormick
PAL PAL DIL KE PASS: Karan Deol
THE GAME CHANGERS: sports science doc

DOWNTON ABBEY


HUSTLERS


NIGHT HUNTER


PHOENIX (Nor)
THE SHOCK OF THE FUTURE: Alma Jodorowsky
WOLF: Stuart Brennan
DREAM GIRL: Ayushmann Khurrana
LA FLOR: Elisa Carricajo
FOR SAMA: Syrian civil war doc
HONEYLAND: beekeeper doc

IT: CHAPTER TWO


SCARBOROUGH


HOT AIR


THE SHINY SHRIMPS (Fr)


ROJO (Arg)
A MINUSCULE ADVENTURE: Bruno Salomone
---
A T H O M E . . .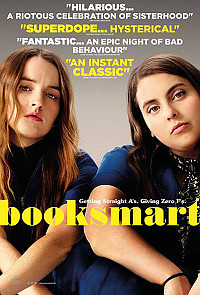 BOOKSMART


ROCKETMAN


X-MEN: DARK PHOENIX

MAPPLETHORPE


ALADDIN


EIGHTH GRADE


GODZILLA: KING OF THE MONSTERS

APOCALYPSE NOW: FINAL CUT


WE THE ANIMALS


KANARIE


SHADOW


WOMAN AT WAR


THE FURIES


JOHN WICK 3: PARABELLUM

LONG SHOT


EXTREMELY WICKED, SHOCKINGLY EVIL AND VILE


TUCKED


HIGH LIFE


AMIN (Fr)


A SEASON IN FRANCE (Fr)


ONLY YOU


BEATS


KURSK: THE LAST MISSION
I N C I N E M A S . . .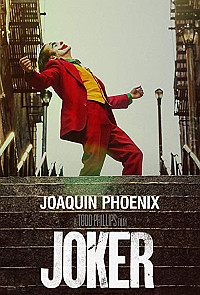 JOKER


PAIN AND GLORY


DOLEMITE IS MY NAME


MEMORY
LUCY IN THE SKY: Natalie Portman
CUCK: Sally Kirkland
DOOM - ANNIHILATION: Nina Bergman
LOW TIDE: Jaeden Martell
WAR: Hrithik Roshan
WRINKLES THE CLOWN: scary clown doc
ROGER WATERS US + THEM: event cinema

JUDY


ABOMINABLE


THE DAY SHALL COME


GROUPERS


SINK OR SWIM (Fr)


AGA (Bul)
THE LAUNDROMAT: Meryl Streep
ZEROVILLE: Megan Fox
PREY: Logan Miller
THE CURSE OF BUCKOUT ROAD: Evan Ross
BLISS: Dora Madison
FIRST LOVE: Masataka Kubota
THE GOLDEN GLOVE: Jonas Dassler
NOTHING TO LOSE 2: Petronio Gontijo
ERROL SPENCE JR VS SHAWN PORTER: event cinema
FRIENDS 25TH - THE ONE WITH THE ANNIVERSARY: event cinema

DOWNTON ABBEY


AD ASTRA


RAMBO: LAST BLOOD


THE WEDDING YEAR
BRITT-MARIE WAS HERE: Pernilla August
MIDNIGHT DINER: Tony Ka Fai Leung
TAZZA - ONE EYED JACK: Choi Yu-hwa
THE ZOYA FACTOR: Sonam Kapoor
DIEGO MARADONA: football star doc
WHERE'S MY ROY COHN: political manipulator doc
MIDNIGHT TRAVELER: Afghan filmmaker doc

HUSTLERS


SCARBOROUGH


CHAINED FOR LIFE


THE SOUND OF SILENCE


MONOS (Col)


HARPOON


EMPATHY, INC.


SEEDS
THE GOLDFINCH: Nicole Kidman
FREAKS: Emile Hirsch
IMPRISONED: Laurence Fishburne
DEPRAVED: David Call
OUT OF LIBERTY: Jasen Wade
SECTION 375: Rahul Bhat
LIAM - AS IT WAS: Liam Gallagher doc
CRACKED UP: Darrell Hammond doc
CHASING EINSTEIN: relativity doc
DESOLATION CENTER: desert festival doc
MOONLIGHT SONATA: deafness doc
YOU ARE HERE - A COME FROM AWAY STORY: Newfoundland doc
---
A T H O M E . . .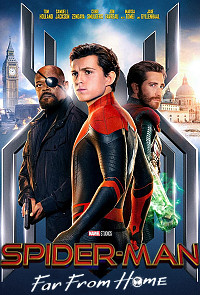 SPIDER-MAN: FAR FROM HOME


GENERAL MAGIC


SPIDER IN THE WEB

DIAMANTINO (Por)


YESTERDAY


CHILD'S PLAY

WILD ROSE


CASSANDRO THE EXOTICO!


THE OPERATIVE


DARK PHOENIX


PASOLINI


ALL MALE, ALL NUDE: JOHNSONS

ALADDIN


CARGO


JOHN WICK 3: PARABELLUM


THE DEAD DON'T DIE


BEING FRANK


BATHROOM STALLS & PARKING LOTS

BOOKSMART


THE WILD PEAR TREE


THE WIND


MEN IN BLACK: INTERNATIONAL


MARY MAGDALENE
---
© 2019 by Rich Cline, Shadows on the Wall
HOME | REVIEWS | NEWS | FESTIVAL | AWARDS | Q&A | ABOUT | TALKBACK