N E W F I L M S . . .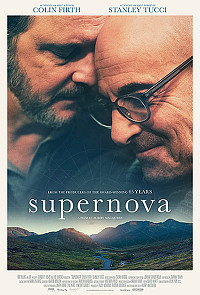 SUPERNOVA


MANGROVE


FINDING STEVE McQUEEN


PATRICK (Bel)


COLLECTIVE (Rom)
ROGUE: Megan Fox
THE KID DETECTIVE: Adam Brody
TREMORS - SHRIEKER ISLAND: Jackie Cruz
BLIND: Sarah French
DANGER WITHIN: William Carroll
CEMETERY: Sinharaja
CROCK OF GOLD: Shane MacGowan doc
WHAT WAS VIRGINIA WOOLF AFRAID OF: iconic author doc
DELETED: poverty doc
LENNOX: heroin addiction doc

NUCLEAR


NO HARD FEELINGS (Ger)


I AM GRETA
HILLBILLY ELEGY: Amy Adams
A PLACE AMONG THE DEAD: Gary Oldman
THE LAST SHIFT: Richard Jenkins
CHARLIE'S CHRISTMAS WISH: Diane Ladd
FREAKY: Kathryn Newton
CONCRETE PLANS: Kevin Guthrie
ELFETTE SAVES CHRISTMAS: Brielle Carter
TIME LOOP: Sam Gittins
ELFLAND: Sarah Taylor
WHITE SNAKE: Vincent Rodriguez
LUCKY GRANDMA: Chin Tsai
BIRTHDAY WONDERLAND: Mayu Matsuoka
NOVA LITUANIA: Aleksas Kazanavicius
TO THE ENDS OF THE EARTH: Atsuko Maeda
FIREBALL - VISITORS FROM DARKER WORLDS: meteors doc
BILLIE: jazz singer doc
---

Raindance Film Festival: 28 Oct-7 Nov
---

THE HUMAN VOICE

A CHRISTMAS GIFT FROM BOB

LUXOR

PENINSULA (Kor)


THE SPONGEBOB MOVIE: SPONGE ON THE RUN
HORIZON LINE: Allison Williams
WORDS ON BATHROOM WALLS: Charlie Plummer
THE TAX COLLECTOR: Shia LaBeouf
POLAR SQUAD: Jeremy Renner
CHARLIE'S CHRISTMAS WISH: Diane Ladd
QUEEN OF HEARTS: Trine Dyrholm
SOL: Chantal Lauby
LOOTED: Charley Palmer Rothwell
THE NIGHTS BEFORE CHRISTMAS: Simon Phillips
SPACE DOGS - RETURN TO EARTH: Mauriett Chayeb
ABOUT ENDLESSNESS: Anton Forsdik
IDIOT PRAYER: Nick Cave concert
LOVE CHILD: asylum seeker doc
FINDING JACK CHARLTON: football icon doc

WOLFWALKERS


THE WITCHES


SPELL


MOGUL MOWGLI


SHIRLEY


THE BURNT ORANGE HERESY


RELIC


PHILOPHOBIA


SONG WITHOUT A NAME (Per)


AFRICAN APOCALYPSE


THE PAINTER AND THE THIEF


BOYS STATE
HOLIDATE: Emma Roberts
THE CRAFT - LEGACY: Cailee Spaeny
BATMAN - DEATH IN THE FAMILY: Bruce Greenwood
HORIZON LINE: Keith David
HIS HOUSE: Sope Dirisu
THE HAUNTING OF MARGAM CASTLE: Caroline Munro
ROGUE CITY: Lannick Gautry
WISH UPON A UNICORN: Ryan Kiera Armstrong
SPUTNIK: Oksana Akinshina
NOBODY SLEEPS IN THE WOODS TONIGHT: Julia Wieniawa
PHIL LYNOTT - SONGS FOR WHILE I'M AWAY: rock star doc
MICHAEL JORDAN TO THE MAX: basketball doc
---
N O W A T H O M E . . .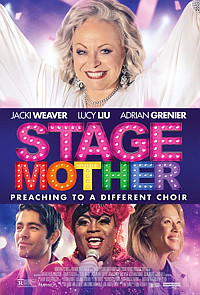 STAGE MOTHER


THE PAINTED BIRD


SPREE


HOPE GAP


DREAMBUILDERS

NOMAD: IN THE FOOTSTEPS OF BRUCE CHATWIN


TARGET NUMBER ONE


2 COOL 2 BE 4GOTTEN (Ph)

YOUNG HUNTER (Arg)


THE OTHER LAMB


GHOSTS OF WAR


AVA

OVER THE MOON


ON THE ROCKS


THE ITALIAN BOYS (shorts)


MATTHIAS & MAXIME


CARMILLA


REBECCA


GRETEL & HANSEL

SOCRATES


LITTLE MONSTERS


YOU SHOULD HAVE LEFT
N E W F I L M S . . .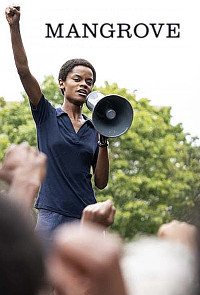 MANGROVE


MANK


VANGUARD (Chn)


ROOBHA (Can)


DIVINE LOVE (Br)


BORN TO BE


COLLECTIVE (Rom)
THE NEST: Jude Law
GIRL: Bella Thorne
2067: Kodi Smit-McPhee
DEATH OF ME: Maggie Q
THEN CAME YOU: Kathie Lee Gifford
EMBATTLED: Elizabeth Reaser
JIU JITSU: Alain Moussi
PALINDROME: Jumaane Brown
ALWAYS AND FOREVER: Cynthia Addai-Robinson
THE DONUT KING: American dream doc

AMMONITE


MONSOON


CHICK FIGHT


WOLFWALKERS


COME AWAY


THE CLIMB


I AM GRETA


BARE
THE COMEBACK TRAIL: Robert De Niro
DREAMLAND: Margot Robbie
SPONTANEOUS: Katherine Langford
ECHO BOOMERS: Patrick Schwarzenegger
I MET A GIRL: Brenton Thwaites
FREAKY: Kathryn Newton
GUEST HOUSE: Billy Zane
RETURN TO SPLATTER FARM: Danielle Donahue
WACKADOODLE: Mats Lasse Jangas
THE DARKEST SORROWS: Margaux Colarusso
SECRET ZOO: Ahn Jae-hong
BIG BROTHER: Arbaaz Khan
BILLIE: jazz singer doc

PROXIMA


KINDRED


KOKO-DI KOKO-DA (Swe)
BLACKBIRD: Susan Sarandon
LET HIM GO: Diane Lane
HARD KILL: Bruce Willis
JUNGLELAND: Charlie Hunnam
THE INFORMER: Joel Kinnaman
THE ARGUMENT: Dan Fogler
TRUE TO THE GAME 2: Vivica A Fox
CALL ME BROTHER: Christina Parrish
THE DARK AND THE WICKED: Marin Ireland
MIRACLE ON CHRISTMAS: Erin Bethea
CRAWL TO ME DARLING: Makenna Guyler
THEY REACH: Mary Madaline Roe
A REGULAR WOMAN: Almila Bagriacik
FINAL VOYAGE: Torben Follmer
HAVEN'S END: Catherine Taber
LET'S SCARE JULIE: Isabel May

SPELL


THE TRUE ADVENTURES OF WOLFBOY


THE FURIES
FATALE: Hilary Swank
HOLIDATE: Emma Roberts
HIS HOUSE: Sope Dirisu
COME PLAY: Azhy Robertson
FATIMA: Goran Visnjic
BALLBUSTER: Jerry O'Connell
ATTACK OF THE UNKNOWN: Richard Grieco
MALIBU ROAD: Jessica Jade Andres
DEFYING ALL ODDS: Chiara Gizzi
RAPTURE IN BLUE: Bryce Lederer
PARANORMAL ATTRACTION: Brooklyn Haley
ROGUE CITY: Lannick Gautry
MY HERO ACADEMIA - HEROES RISING: Felecia Angelle
NO SUCH THING AS MONSTERS: Angel Giuffria
OUIJA MUMMY: Joel D Wynkoop
TEACHER SHORTAGE: Brinke Stevens
NOBODY SLEEPS IN THE WOODS TONIGHT: Julia Wieniawa
THE BLACK CAT: Bahram Radan
THE DONUT KING: businessman doc
US KIDS: protest doc
SECRETS OF THE SAQQARA TOMB: archaeology doc
---
N O W A T H O M E . . .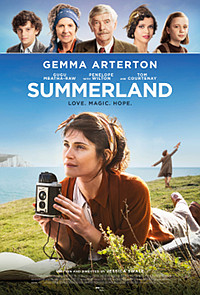 SUMMERLAND


NOMAD: IN THE FOOTSTEPS OF BRUCE CHATWIN


WE ARE LITTLE ZOMBIES (Jpn)


RELIC


THE FURIES


THE NEW MUTANTS


UNHINGED

JOSE (Gua)


MULAN


SONG LANG (Vie)


BILL & TED FACE THE MUSIC


MORTAL


A RAINY DAY IN NEW YORK

MISBEHAVIOUR


THE TRUE ADVENTURES OF WOLFBOY


ANTEBELLUM

PAPICHA (Alg)


FRIENDSGIVING


RIALTO

ON THE ROCKS


FAITH BA$ED


OVER THE MOON


SPREE


REBECCA


CLEMENTINE
---
© 2020 by Rich Cline, Shadows on the Wall
HOME | REVIEWS | NEWS | FESTIVAL | AWARDS | Q&A | ABOUT | TALKBACK