I N C I N E M A S . . .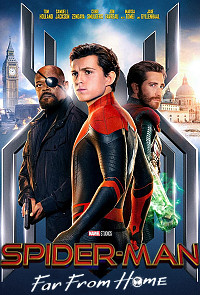 SPIDER-MAN: FAR FROM HOME


MIDSOMMAR


ESCAPE PLAN 3


VITA & VIRGINIA


KNIFE + HEART (Fr)


NEVER LOOK AWAY (Ger)


ARE YOU PROUD? (limited)
ANNA: Sasha Luss
THE QUEEN'S CORGI: Jack Whitehall
PRISONERS OF THE MOON: Jim Norton
DSP DEV: Aman Dhaliwal
IBIZA - THE SILENT MOVIE: clubbing island doc
WESTLIFE - THE TWENTY TOUR LIVE: event cinema
CINDERELLA - GLYNDEBOURNE: event cinema
SOUNDGARDEN - LIVE FROM THE ARTISTS DEN: event cinema

YESTERDAY


ROBERT THE BRUCE


SUPPORT THE GIRLS


IN FABRIC


APOLLO 11


PENNY SLINGER: OUT OF THE SHADOWS
ARTICLE 15: Ayushmann Khurrana
KURIER: Philippe Tlokinski
ARIFA: Shazia Mirza
WINE CALLING: vineyard doc
WHAT WE LEFT BEHIND: Deep Space 9 doc
---
10th London Indian Film Festival • 20-29.Jun.19
---

TOY STORY 4


CHILD'S PLAY

BRIGHTBURN

THE CAPTOR [Stockholm]

DIVISION 19

AMIN (Fr)
THE FLOOD: Lena Heady
BLUE MY MIND: Luna Wedler
MARI: Bobbi Jene Smith
ORDINARY TIME: Marta Lanca
SHADAA: Neeru Bajwa

MEN IN BLACK: INTERNATIONAL


WE THE ANIMALS


A SEASON IN FRANCE (Fr)
THE HUMMINGBIRD PROJECT: Jesse Eisenberg
SOMETIMES ALWAYS NEVER: Bill Nighy
WILD HONEY PIE: Jemima Kirke
PROPHECY: Peter Howson
BALLOON: Friedrich Mucke
FIVE SEASONS: gardener doc
---
A T H O M E . . .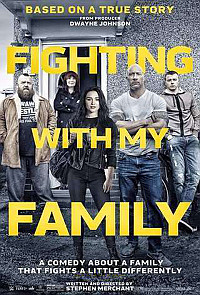 FIGHTING WITH MY FAMILY


VOX LUX


EVERYBODY KNOWS


THE KINDERGARTEN TEACHER


DESTINATION WEDDING

JELLYFISH


DONBASS


ON THE BASIS OF SEX


FIREFLIES (Mex)


ARCTIC


LORO


COLD PURSUIT


THE AFTERMATH

IF BEALE STREET COULD TALK


ALWAYS BE MY MAYBE


BOY ERASED


MURDER MYSTERY

A PRIVATE WAR


HOW TO TRAIN YOUR DRAGON: THE HIDDEN WORLD


GREEN BOOK


ALL IS TRUE


THREE IDENTICAL STRANGERS


INSTANT FAMILY
I N C I N E M A S . . .

SPIDER-MAN: FAR FROM HOME


MIDSOMMAR


MARIANNE & LEONARD: WORDS OF LOVE
PHIL: Greg Kinnear
COLD BLOOD: Jean Reno

YESTERDAY


EUPHORIA
ANNABELLE COMES HOME: Vera Farmiga
OPHELIA: Daisy Ridley
THE LAST WHISTLE: Brad Leland
THE OTHER SIDE OF HEAVEN 2 - FIRE OF FAITH: Christopher Gorham
THREE PEAKS: Berenice Bejo
BETTER DAYS: Zhou Dongyu
MAIDEN: round-the-world race doc

TOY STORY 4


CHILD'S PLAY


WILD ROSE


SWINGING SAFARI
ANNA: Sasha Luss
BURN YOUR MAPS: Vera Farmiga
ROUND OF YOUR LIFE: Evan Hara
TONI MORRISON - THE PIECES I AM: author doc
EMANUEL: white supremacist attack doc

MEN IN BLACK: INTERNATIONAL


BEING FRANK


DEEP MURDER
SHAFT: Samuel L Jackson
THE DEAD DON'T DIE: Bill Murray
AMERICAN WOMAN: Christina Hendricks
IN THE AISLES: Sandra Huller
5B: Aids ward doc

THE SECRET LIFE OF PETS 2


DARK PHOENIX


LATE NIGHT


XY CHELSEA


THE LAVENDER SCARE


THIS ONE'S FOR THE LADIES
HALLOWED GROUND: Miles Doleac
THE LAST BLACK MAN IN SAN FRANCISCO: Jimmie Fails
CHASING THE DRAGON II - WILD WILD BUNCH: Tony Ka Fai Leung
BHARAT: Salman Khan
RIFFTRAX LIVE - STAR RAIDERS: event cinema

ROCKETMAN


GODZILLA: KING OF THE MONSTERS


LEAVING HOME, COMING HOME: Robert Frank doc
---
A T H O M E . . .


THE HEIRESSES (Par)


ESCAPE PLAN: THE EXTRACTORS


DUMBO


THE AFTERMATH

US


KANARIE


HALE COUNTY THIS MORNING THIS EVENING


GIANT LITTLE ONES

UNDER THE SILVER LAKE


THE BEACH BUM


SLAUGHTERHOUSE RULEZ


WONDER PARK

CAPTAIN MARVEL


JT LEROY


GLORIA BELL
* THE MAN WHO KILLED DON QUIXOTE


ALWAYS BE MY MAYBE


KNIFE + HEART


MURDER MYSTERY

CLIMAX (Fr)


GRETA


LAST SUMMER


AFTER THE SCREAMING STOPS
---
© 2019 by Rich Cline, Shadows on the Wall
HOME | REVIEWS | NEWS | FESTIVAL | AWARDS | Q&A | ABOUT | TALKBACK