N E W F I L M S . . .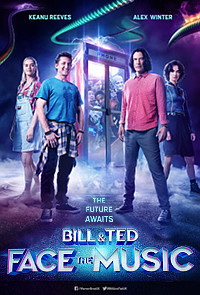 BILL & TED FACE THE MUSIC


THE DEVIL ALL THE TIME


I USED TO GO HERE


THE MAN IN THE HAT


SPIRAL


ROCKS


HURT BY PARADISE


THE EIGHT HUNDRED (Chn)
HARD KILL: Bruce Willis
NOCTURNAL: Cosmo Jarvis
WIDOW'S POINT: Craig Sheffer
THE TOMB - DEVIL'S REVENGE: William Shatner
HENDRIX AND THE SPOOK: Anthony Aquarius
JESUS SHOWS YOU THE WAY TO THE HIGHWAY: Daniel Tadesse
DRAGONHEART - VENGEANCE: Jack Kane
INFESTATION: Ellease Aponte
A PARIS EDUCATION: Andranic Manet
BITTER YEARS: Nicola Di Benedetto
WHITE RIOT: 1970s rock doc
MY REMBRANDT: Old Masters doc

THE ROADS NOT TAKEN


LUCID


REAL


THE PAINTED BIRD (Cz)


KOKO-DI KOKO-DA (Swe)
THE BROKEN HEARTS GALLERY: Geraldine Viswanathan
BULLETPROOF: Thomas Jane
LOVE SARAH: Celia Imrie
SAVAGE: Jake Ryan
MONEY PLANE: Adam Copeland
OUR LADIES: Eve Austin
TWO HEADS CREEK: Kerry Armstrong
BACKDRAFT 2: Joe Anderson
TRANSFERENCE - DARK MUTANTS: Melissa Joy Boerger
ARTIK: Chase Williamson
THE EIGHT HUNDRED: Zhang Yi
SYBIL: Virginie Efira
MELANCHOLIC: Yoji Minagawa
THE IMMORTAL: Marco D'Amore
PETLA: Antoni Krolikowski
ESCAPE FROM STALIN'S DEATH CAMP: Mykola Bereza
MAX RICHTER'S SLEEP: nocturnal doc
AUSCHWITZ UNTOLD: survivor doc

MULAN


THE NEW MUTANTS


I'M THINKING OF ENDING THINGS


LOVE GUARANTEED


DREAM HORSE


LES MISERABLES (Fr)


SOCRATES (Br)


UNKNOWN ORIGINS (Sp)


NEW QUEER VISIONS: RIGHT BESIDE YOU (shorts)
CENTIGRADE: Genesis Rodriguez
GENERAL COMMANDER: Steven Seagal
BREAK: Luke Mably
SOLITARY: Johnny Sachon
THE LADY IN THE PORTRAIT: Fan Bingbing
A DARK PATH: Makenna Guyler
VITALINA VARELA: Vitalina Varela
THE BOLD, THE CORRUPT AND THE BEAUTIFUL: Kara Wai
INVASION: Alexander Petrov
A PARIS EDUCATION: Andranic Manet
MILES DAVIS - BIRTH OF THE COOL: musician doc

TENET


AVA


HOPE GAP


MATTHIAS & MAXIME (Can)


SHE DIES TOMORROW


ALL NIGHTER


AWAY
GET DUKED: Eddie Izzard
THE BYGONE: Shawn Hatosy
PAYDIRT: Luke Goss
HUNTER'S MOON: Katrina Bowden
THE LOST PRINCE: Omar Sy
DEEP BLUE SEA 3: Tania Raymonde
THE RIFLEMAN: Darren Bransford
ZOG: Lenny Henry
THE HIGHWAY RAT: Rob Brydon
ANBESSA: Asalif Tewold
LOVE YOU FOREVER: Lee Hong-Chi
CAMINO SKIES: pilgrimage doc
---
N O W A T H O M E . . .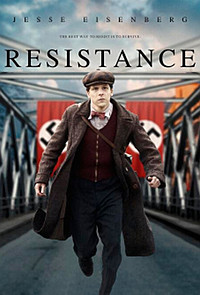 RESISTANCE


THE KING OF STATEN ISLAND


SCOOB!

BEANPOLE


BEATS


MISBEHAVIOUR


THE LOST HUSBAND


MORE FILMS FOR FREEDOM

FANNY LYE DELIVER'D


EDGE OF EXTINCTION


THE HIGH NOTE

MORTAL


THE COUNTY


ENDINGS, BEGINNINGS


RIDE LIKE A GIRL


SPACESHIP EARTH

FOUR KIDS AND IT


A RAINY DAY IN NEW YORK


YOU DON'T NOMI


RADIOACTIVE
N E W F I L M S . . .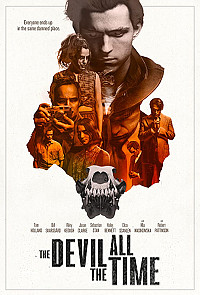 THE DEVIL ALL THE TIME


ANTEBELLUM


COASTAL ELITES


THE DARK DIVIDE


SPIRAL


TEENAGE BADASS


RIALTO


RESIDUE


FOR THEY KNOW NOT WHAT THEY DO
THE NEST: Jude Law
THE SECRETS WE KEEP: Noomi Rapace
INFIDEL: Jim Caviezel
RED SHOES AND THE SEVEN DWARFS: Chloe Grace Moretz
NO ESCAPE: Holland Roden
LIE EXPOSED: Benjamin Ayres
RAVERS: Natasha Henstridge
ALONE: Jules Willcox
ABOUT ENDLESSNESS: Anton Forsdik
ROBOT RIOT: Ryan Merriman
THE WAY I SEE IT: White House doc
DTF: dating app doc

I AM WOMAN


LUCID


UP ON THE GLASS


BUOYANCY (Tha)


KROW'S TRANSFORMATION
THE CONJURING - THE DEVIL MADE ME DO IT: Vera Farmiga
THE BROKEN HEARTS GALLERY: Geraldine Viswanathan
RENT-A-PAL: Wil Wheaton
FIND YOUR VOICE: Keisha Castle-Hughes
SAVAGE: Jake Ryan
NEVER TOO LATE: James Cromwell
A DEADLY LEGEND: Lori Petty
THE KILLING OF TWO LOVERS: Clayne Crawford
A NICE GIRL LIKE YOU: Lucy Hale
RANGE RUNNERS: Sean Patrick Leonard
THE FOX HUNTER: Madison Iseman
MALIBU ROAD: Jessica Jade Andres
FEAR PHARM: Aimee Stolte
MIGHTY OAK: Janel Parrish
FINDING SARA: James Arlow
FAITH, HOPE & LOVE: Peta Murgatroyd
THE STANDARD: elite athletes doc
CORDILLERA OF DREAMS: Chile doc
OUR TIME MACHINE: Chinese artist doc

TENET


MULAN


I'M THINKING OF ENDING THINGS


LOVE GUARANTEED


MEASURE FOR MEASURE


UNKNOWN ORIGINS (Sp)


UNDERGODS (Fantasia Fest)
THE OWNERS: Maisie Williams
HONEST THIEF: Liam Neeson
ROGUE: Megan Fox
CENTIGRADE: Gina Rodriguez
THE ARGUMENT: Dan Fogler
MY BROTHERS' CROSSING: Daniel Roebuck
TIME LOOP: Sam Gittins
ODD MAN RUSH: Jack Mulhern
EXTRA INNINGS: Aidan Pierce
TOM OF YOUR LIFE: Baize Buzan
ROCKET HUNTER: Brad Owens
THE HAUNTING OF MARGAM CASTLE: Caroline Munro
BABA YAGA: Oleg Chugunov
VOLENDAM - A REFUGEE STORY: post-WW2 doc

BILL & TED FACE THE MUSIC


THE NEW MUTANTS


THE PERSONAL HISTORY OF DAVID COPPERFIELD


THE GARDEN LEFT BEHIND


MATTHIAS & MAXIME (Can)


LINGUA FRANCA


BREAKING FAST


THE EIGHT HUNDRED (Chn)


ENTWINED (Gr)


NOMAD: IN THE FOOTSTEPS OF BRUCE CHATWIN
GET DUKED: Eddie Izzard
FATIMA: Harvey Keitel
ONE NIGHT IN BANGKOK: Mark Dacascos
DEEP BLUE SEA 3: Tania Raymonde
DIERY: Claudia Maree Mailer
KING'S GAMBIT: Blake Webb
EPICENTRO: Havana history doc
THE PRISON WITHIN: San Quentin doc
---
N O W A T H O M E . . .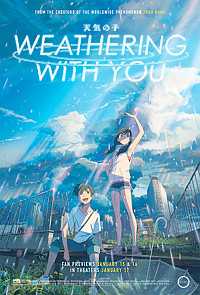 WEATHERING WITH YOU


TOMMASO


BECKY


SKIN: A HISTORY OF NUDITY IN THE MOVIES

BAD EDUCATION


BEATS


TRUE HISTORY OF THE KELLY GANG


STRAIGHT UP


RETALIATION

CUT OFF (Ger)


BLOOD QUANTUM


THE KING OF STATEN ISLAND


BENJAMIN

MILITARY WIVES


THE TRIP TO GREECE


INFAMOUS


DARKNESS FALLS

A WHITE, WHITE DAY (Ice)


GUEST OF HONOUR


THE HIGH NOTE
---
© 2020 by Rich Cline, Shadows on the Wall
HOME | REVIEWS | NEWS | FESTIVAL | AWARDS | Q&A | ABOUT | TALKBACK