I N C I N E M A S . . .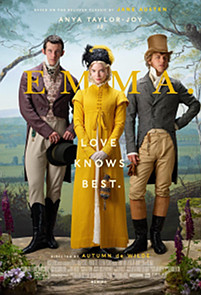 EMMA


SONIC THE HEDGEHOG


FIRST LOVE (Jpn)
SPYCIES: Karen Strassman
A PARIS EDUCATION: Adranic Manet
LOVE YOU FOREVER: Lee Hong-Chi
JIHAD JANE: Lars Vilks
SUFNA: Ammy Virk
365 DAYS: Anna Maria Sieklucka
WHEN LAMBS BECOME LIONS: ivory trade doc
THE DOORS - BREAK ON THRU: event cinema

PARASITE (Kor)


BIRDS OF PREY


MR JONES


DANIEL ISN'T REAL
DOLITTLE: Robert Downey Jr
UNDERWATER: Kristin Stewart
PLUS ONE: Maya Erskine
MALANG - UNLEASH THE MADNESS: Aditya Roy Kapoor

QUEEN & SLIM


THE RHYTHM SECTION


A BEAUTIFUL DAY IN THE NEIGHBORHOOD


THE LIGHTHOUSE


RICHARD JEWELL


LE GRAND VOYAGE (2004)
JAK ZOSTALEM GANGSTEREM: Marcin Kowalczyk
TALKING ABOUT TREES: Sudan Film Club doc
SHOW ME THE PICTURE: Jim Marshall doc

THE PERSONAL HISTORY OF DAVID COPPERFIELD


THE MAN WHO KILLED DON QUIXOTE


NO FATHERS IN KASHMIR
THE TURNING: Mackenzie Davis
THE GRUDGE: Andrea Riseborough
PAW PATROL - READY, RACE, RESCUE: Anya Cooke
DETECTIVE CHINATOWN 3: Wang Baoqiang
EVERYTHING - THE REAL THING STORY: Chris Amoo
PANGA: Kangana Ranaut
PRESENT. PERFECT: live streaming doc
STREET DANCER 3D: Varun Dhawan
---
A T H O M E . . .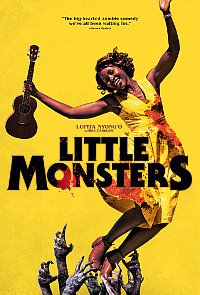 LITTLE MONSTERS


A SHAUN THE SHEEP MOVIE: FARMAGEDDON


THE PEANUT BUTTER FALCON


MR JONES


ORPHEUS' SONG (Ger)


GIANT LITTLE ONES


ZOMBIELAND: DOUBLE TAP


OPHELIA


ABOMINABLE


FARMING

JUDY


ASTERIX: THE SECRET OF THE MAGIC POTION


THE COURIER

GREENER GRASS


NEVRLAND (Aut)


HOTEL MUMBAI


THE NIGHTINGALE


DOWNTON ABBEY


JOKER


READY OR NOT


THE LAST TREE


HARRIET

BAIT


THE CAKEMAKER (Isr)


THE OPERATIVE


THE KITCHEN
I N C I N E M A S . . .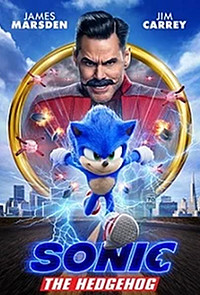 SONIC THE HEDGEHOG


ORDINARY LOVE


THE MISOGYNISTS


YOU GO TO MY HEAD
FANTASY ISLAND: Michael Pena
DOWNHILL: Julia Louis-Dreyfus
THE PHOTOGRAPH: Lakeith Stanfield
A SIMPLE WEDDING: Tara Grammy
SPY INTERVENTION: Poppy Delevingne
ENTER THE FAT DRAGON: Donnie Yen
FIRST LADY: Nancy Stafford
BUFFALOED: Zoey Deutch
THE TIMES OF BILL CUNNINGHAM: fashion icon doc
THE DOORS - BREAK ON THRU: event cinema

BIRDS OF PREY


COME TO DADDY


THE LODGE


AND THEN WE DANCED (Geo)
WAITING FOR ANYA: Anjelica Huston
MALANG: Aditya Roy Kapoor
LEGEND OF DEIFICATION: doc

THE RHYTHM SECTION


BEANPOLE (Rus)


JOSE (Gua)
THE ASSISTANT: Julia Garner
GRETEL & HANSEL: Sophia Lillis
THE TRAITOR: Pierfrancesco Favino
GUL MAKAI: Reem Shaikh
INCITEMENT: Yehuda Nahari Halevi
CREATED EQUAL: Clarence Thomas doc

THE GENTLEMEN
THE LAST FULL MEASURE: Samuel L Jackson
COLOR OUT OF SPACE: Nicolas Cage
THE TURNING: Mackenzie Davis
THE QUEEN'S CORGI: Julie Walters
CATS AND PEACHTOPIA: Dermot Mulroney
PANGA: Kangana Ranaut
ZOMBI CHILD: Louise Labeque
DETECTIVE CHINATOWN 3: Wang Baoqiang
BLIND EYES OPENED: event cinema
---
A T H O M E . . .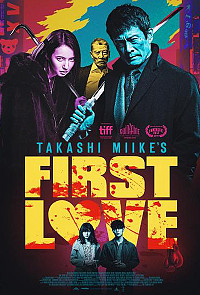 FIRST LOVE (Jpn)


FORD V FERRARI
* MAKING WAVES

WAVES


RAY & LIZ


THE NIGHTINGALE


AFTER CLASS


THE HOUSE THAT JACK BUILT


DOCTOR SLEEP


LAST CHRISTMAS


THE GOOD LIAR


DANIEL ISN'T REAL


PLAYING WITH FIRE

PARASITE (Kor)


MOTHERLESS BROOKLYN


GIVE ME LIBERTY


TERMINATOR: DARK FATE


HARRIET

PAIN AND GLORY


I SEE YOU


ZOMBIELAND: DOUBLE TAP


THE ADDAMS FAMILY


THE COURIER


BLACK AND BLUE

THE DEATH & LIFE OF JOHN F DONOVAN


EATEN BY LIONS


GEMINI MAN
---
© 2020 by Rich Cline, Shadows on the Wall
HOME | REVIEWS | NEWS | FESTIVAL | AWARDS | Q&A | ABOUT | TALKBACK