94th Academy Awards
Nominations Tue 8.Feb.22 • Awards Sun 27.Mar.22
Rich's comments: Well, this year's Oscar ceremony was once again made unforgettable for the wrong reasons. Aired uncut in the UK feed, Chris Rock's joke was appalling but certainly not worthy of Will Smith's shocking physical and verbal assault. Meanwhile, the ceremony itself was more than a little awkward in the way it was overthought. Editing in those earlier categories made no sense, only partly because we already knew who won, but also because it still ran overtime due to all of those montage moments oddly inserted into the chaotic running time. Most winners were hugely deserving, others were given for less-than-best work as usual, not a single one was a surprise. The trio of presenters were great fun, and we could have used more of them.
See also:
SHADOWS SWEEPSTAKES: WHO DESERVES TO WIN > >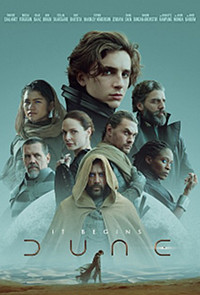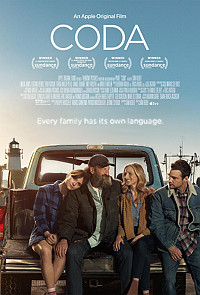 W I N N E R S . . .

6/10: DUNE

3/3: CODA

2/2: THE EYES OF TAMMY FAYE

1/12: THE POWER OF THE DOG

1/7: WEST SIDE STORY

1/6: BELFAST
KING RICHARD

1/4: DRIVE MY CAR

1/3: ENCANTO
NO TIME TO DIE

1/2: CRUELLA

1/1: SUMMER OF SOUL


N O M I N E E S . . .

4: DON'T LOOK UP
NIGHTMARE ALLEY

3: BEING THE RICARDOS
FLEE
LICORICE PIZZA
THE LOST DAUGHTER
THE TRAGEDY OF MACBETH

2: PARALLEL MOTHERS
TICK, TICK... BOOM!
THE WORST PERSON
IN THE WORLD

1: ASCENSION • ATTICA • COMING 2 AMERICA • CYRANO • FOUR GOOD DAYS • FREE GUY • THE HAND OF GOD • HOUSE OF GUCCI • LUCA • LUNANA: A YAK IN THE CLASSROOM • THE MITCHELLS VS THE MACHINES • RAYA AND THE LAST DRAGON • SHANG-CHI AND THE LEGEND OF THE TEN RINGS • SPENCER • SPIDER-MAN: NO WAY HOME • WRITING WITH FIRE

---
A L L T H E N O M I N E E S
P I C T U R E

Belfast


Coda
Don't Look Up
Drive My Car
Dune
King Richard
Licorice Pizza
Nightmare Alley
The Power of the Dog
West Side Story
I N T E R N A T I O N A L F I L M

Drive My Car
Flee
The Hand of God
Lunana: A Yak in the Classroom
The Worst Person in the World

A N I M A T E D F E A T U R E

Encanto
Flee
Luca
The Mitchells vs The Machines
Raya and the Last Dragon

D I R E C T O R

Paul Thomas Anderson - Licorice Pizza
Kenneth Branagh - Belfast


Jane Campion - The Power of the Dog
Ryusuke Hamaguchi - Drive My Car
Steven Spielberg - West Side Story

D O C U M E N T A R Y

Ascension
Attica
Flee


Summer of Soul
Writing With Fire

A C T R E S S

Jessica Chastain - The Eyes of Tammy Faye
Olivia Colman - The Lost Daughter
Penelope Cruz - Parallel Mothers
Nicole Kidman - Being the Ricardos
Kristen Stewart - Spencer
A C T O R

Javier Bardem - Being the Ricardos
Benedict Cumberbatch - The Power of the Dog
Andrew Garfield - Tick, Tick... Boom!


Will Smith - King Richard
Denzel Washington - The Tragedy of Macbeth

S U P P O R T I N G A C T R E S S

Jessie Buckley - The Lost Daughter


Ariana DeBose - West Side Story
Judi Dench - Belfast
Kirsten Dunst - The Power of the Dog
Aunjanue Ellis - King Richard
S U P P O R T I N G A C T O R

Ciaran Hinds - Belfast


Troy Kotsur - Coda
Jesse Plemons - The Power of the Dog
JK Simmons - Being the Ricardos
Kodi Smit-McPhee - The Power of the Dog

O R I G I N A L S C R E E N P L A Y

Belfast - Kenneth Branagh
Don't Look Up - Adam McKay
King Richard - Zach Baylin
Licorice Pizza - Paul Thomas Anderson
The Worst Person in the World - Eskil Vogt & Joachim Trier
A D A P T E D S C R E E N P L A Y

Coda - Sian Heder
Drive My Car - Ryusuke Hamaguchi & Takamasa Oe
Dune - Jon Spaihts, Denis Villeneuve & Eric Roth
The Lost Daughter - Maggie Gyllenhaal
The Power of the Dog - Jane Campion

S C O R E

Don't Look Up - Nicholas Britell


Dune - Hans Zimmer
Encanto - Germaine Franco
Parallel Mothers - Alberto Iglesias
The Power of the Dog - Jonny Greenwood
S O N G

Be Alive - King Richard
Dos Oruguitas - Encanto
Down to Joy - Belfast


No Time to Die - No Time to Die
Somehow You Do - Four Good Days


C I N E M A T O G R A P H Y

Dune - Greig Fraser
Nightmare Alley - Dan Laustsen
The Power of the Dog - Ari Wegner
The Tragedy of Macbeth - Bruno Delbonnel
West Side Story - Janusz Kaminski
P R O D U C T I O N D E S I G N

Dune - Patrice Vermette, Zsuzsanna Sipos
Nightmare Alley - Tamara Deverell, Shane Vieau
The Power of the Dog - Grant Major, Amber Richards
The Tragedy of Macbeth - Stefan Dechant, Nancy Haigh
West Side Story - Adam Stockhausen, Rena DeAngelo

F I L M E D I T I N G

Don't Look Up - Hank Corwin


Dune - Joe Walker
King Richard - Pamela Martin
The Power of the Dog - Peter Sciberras
Tick, Tick... Boom! - Myron Kerstein & Andrew Weisblum
C O S T U M E S

Cruella - Jenny Beavan
Cyrano - Massimo Cantini Parrini & Jacqueline Durran
Dune - Jacqueline West & Robert Morgan
Nightmare Alley - Luis Sequeira
West Side Story - Paul Tazewell

V I S U A L E F F E C T S

Dune
Free Guy
No Time to Die
Shang-Chi and the Legend of the Ten Rings
Spider-Man: No Way Home

M A K E - U P & H A I R

Coming 2 America
Cruella
Dune


The Eyes of Tammy Faye
House of Gucci

S O U N D

Belfast


Dune
No Time to Die
The Power of the Dog
West Side Story
S H O R T F I L M

Ala Kachuu: Take and Run
The Dress


The Long Goodbye
On My Mind
Please Hold


A N I M A T E D S H O R T

Affairs of the Art
Bestia
Boxballet
Robin Robin


The Windshield Wiper
D O C U M E N T A R Y S H O R T

Audible
Lead Me Home


The Queen of Basketball
Three Songs for Benazir
When We Were Bullies


F A N F A V O U R I T E M O V I E

Army of the Dead
Cinderella
Minamata
Spider-Man: No Way Home
Tick, Tick... Boom!



FAN FAVOURITE CHEER MOMENT:


Zack Snyder's Justice League: The Flash enters Speed Force
Spider-Man No Way Home: three Spider-Men team-up
Avengers Endgame: Captain America's battle cry
Dreamgirls: Jennifer Hudson sings And I'm Telling You
The Matrix: Keanu Reeves' bullet-time backbend

S P E C I A L A W A R D S


HONORARY OSCARS:
Samuel L Jackson
Elaine May
Liv Ullmann

JEAN HERSHOLT HUMANITARIAN AWARD:
Danny Glover




---

See also:
Official Oscar website
Academy of Motion Picture Arts & Sciences website
---
© 2022 by Rich Cline, Shadows on the Wall
HOME | REVIEWS | NEWS | FESTIVAL | AWARDS | Q&A | ABOUT | TALKBACK