The 13th Dorian Awards

FILM: Nominations 21.Feb.22 • Winners 17.Mar.22
TV: Nominations 23.Jun.22 • Winners Aug.22
The Dorian Awards aim to honour film and television "from mainstream to gaystream". Galeca: The Society of LGBTQ Entertainment Critics is comprised of more 100 professional entertainment journalists globally, with an aim to generate camaraderie in an unsettling media environment, preserve and champion the art of constructive criticism, and remind the world the LGBTQ community has a significant history of enhancing culture at large.
Notes by Rich: Starting in 2020, the Dorians have separate film and television awards, with categories that look at quality, camp-value and position in the LGBTQ community. So of course these are never your normal sets of nominees! There's an intriguing mix of LGBTQ titles throughout all of the categories, plus a general willingness to look outside the popular movies and series ("Unsung" nominees are particularly worth seeking out). Yes, it's fun to vote for these!
See also: Galeca TOP TENS • Words and pics from the 2017 DORIANS WINNERS' TOAST
Rich Cline has been a member of Galeca since January 2014 • Galeca is a founding member of CGEM

The Power of the Dog
The Worst Person in the World
Tick, Tick... Boom!
West Side Story


N O N - E N G L I S H F I L M

Drive My Car
Flee
Parallel Mothers
The Worst Person in the World
Titane
U N S U N G F I L M

Mass


Passing
Shiva Baby
The Green Knight
Zola


L G B T Q F I L M

Benedetta


Flee
Parallel Mothers
Shiva Baby
The Power of the Dog
D O C U M E N T A R Y

Flee
Procession
Rita Moreno: Just a Girl Who Decided to Go for It
Summer of Soul
The Rescue
The Velvet Underground


L G B T Q D O C U M E N T A R Y

Ailey


Flee
My Name is Pauli Murray
Pray Away
Wojnarowicz: F**k You F*ggot F***er
D I R E C T O R

Jane Campion, The Power of the Dog
Julia Ducournau, Titane
Ryusuke Hamaguchi, Drive My Car
Steven Spielberg, West Side Story
Denis Villeneuve, Dune


S C R E E N P L A Y

Drive My Car - Ryusuke Hamaguchi & Takamasa Oe
Passing - Rebecca Hall
The Lost Daughter - Maggie Gyllenhaal


The Power of the Dog - Jane Campion
The Worst Person in the World - Eskil Vogt & Joachim Trier

L E A D I N G
P E R F O R M A N C E

Nicolas Cage, Pig
Jessica Chastain, The Eyes of Tammy Faye
Olivia Colman, The Lost Daughter
Benedict Cumberbatch, The Power of the Dog
Penelope Cruz, Parallel Mothers
Andrew Garfield, Tick, Tick... Boom!
Renate Reinsve, The Worst Person in the World
Simon Rex, Red Rocket


Kristen Stewart, Spencer
Tessa Thompson, Passing


S U P P O R T I N G
P E R F O R M A N C E

Ariana DeBose, West Side Story
Robin de Jesus, Tick, Tick... Boom!
Colman Domingo, Zola
Ann Dowd, Mass
Kirsten Dunst, The Power of the Dog
Mike Faist, West Side Story
Troy Kotsur, Coda
Ruth Negga, Passing
Martha Plimpton, Mass
Kodi Smit-McPhee, The Power of the Dog

A N I M A T E D F I L M

Belle
Encanto


Flee
Luca
The Mitchells vs the Machines


M U S I C

Dune
Encanto
Spencer
The Power of the Dog


Tick, Tick... Boom!
V I S U A L L Y S T R I K I N G F I L M

Dune
Nightmare Alley
Passing
The Power of the Dog
West Side Story
Titane


C A M P I E S T F L I C K

Annette
Cruella


House of Gucci
Malignant
Old
R I S I N G S T A R

Ariana DeBose
Alana Haim
Patti Harrison
Jasmin Savoy Brown
Rachel Zegler


W I L D E A R T I S T A W A R D

Pedro Almodovar
Jane Campion
Jennifer Coolidge
Lil Nas X
Lin-Manuel Miranda
T R A I L B L A Z E R

Pedro Almodovar
Previous winner: Isabel Sandoval


T I M E L E S S S T A R

Rita Moreno
Previous winners: Harvey Fierstein, Jane Fonda, Angela Lansbury, Cloris Leachman, Ian McKellen, Catherine O'Hara, Meryl Streep, George Takei, Lily Tomlin, John Waters, Betty White, Leslie Jordan
---
Dorian TV Awards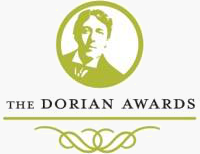 M U L T I - N O M I N E E S . . .
5:
HACKS
SOMEBODY SOMEWHERE

4:
EUPHORIA
OUR FLAG MEANS DEATH

3:
ABBOTT ELEMENTARY
BARRY
THE OTHER TWO
SCHMIGADOON!
SUCCESSION
HEARTSTOPPER
THE WHITE LOTUS
YELLOWJACKETS

2:
BETTER CALL SAUL
THE DROP OUT
SEVERANCE
SQUID GAME
GIRLS5EVA
RUPAUL'S DRAG RACE
RUSSIAN DOLL

A L L T H E T V N O M I N E E S
T V D R A M A

Better Call Saul
Heartstopper
Yellowjackets
Severance
Succession



T V C O M E D Y

Abbott Elementary
Barry
Hacks
The Other Two
Our Flag Means Death

M O V I E / M I N I - S E R I E S

Dopesick
The Dropout
Midnight Mass
Station Eleven
The White Lotus



L G B T Q T V S H O W

Hacks
Heartstopper
The Other Two
Our Flag Means Death
Somebody Somewhere
RuPaul's Drag Race

U N S U N G T V S H O W

Better Things
The Other Two
Our Flag Means Death
Russian Doll
Somebody Somewhere
We Are Lady Parts



C A M P Y T V S H O W

Diana: The Musical
Euphoria
Girls5Eva
Nine Perfect Strangers
Schmigadoon!

T V P E R F O R M A N C E

Quinta Brunson, Abbott Elementary
Kit Connor, Heartstopper
Bridget Everett, Somebody Somewhere
Bill Hader, Barry
Lily James, Pam & Tommy
Natasha Lyonne, Russian Doll
Melanie Lynskey, Yellowjackets
Amanda Seyfried, Dropout
Jean Smart, Hacks
Zendaya, Euphoria



T V S U P P O R T I N G P E R F

Murray Bartlett, The White Lotus
Anthony Carrigan, Barry
Jennifer Coolidge, The White Lotus
Hannah Einbinder, Hacks
Jeff Hiller, Somebody Somewhere
Janelle James, Abbott Elementary
Matthew Macfadyen Succession
Christina Ricci, Yellowjackets
Rhea Seehorn, Better Call Saul
Sydney Sweeney, Euphoria

N O N - E N G L I S H S H O W

Elite
Lupin
My Brilliant Friend
Pachinko
Squid Game



A N I M A T E D S H O W

Arcane
Big Mouth
Bob's Burgers
Q Force
Tuca & Bertie
What If...?

T V D O C U M E N T A R Y

The Andy Warhol Diaries
The Beatles: Get Back
How to with John Wilson
Spring Awakening: Those You've Known
We Need to Talk About Cosby



R E A L I T Y S H O W

Legendary
The Real World Homecoming: New Orleans
RuPaul's Drag Race
Survivor
Top Chef: Houston
We're Here

C U R R E N T A F F A I R S S H O W

The Amber Ruffin Show
The Daily Show with Trevor Noah
Full Frontal with Samantha Bee
Last Week Tonight with John Oliver
The Late Show with Stephen Colbert
The Rachel Maddow Show
Ziwe



V I S U A L L Y S T R I K I N G T V

Euphoria
The Gilded Age
Loki
Severance
Squid Game

T V M U S I C P E R F O R M A N C E

Beyonce - Be Alive, 94th Academy Awards
Kristin Chenoweth and cast - Tribulation, Schmigadoon!
Bridget Everett and Jeff Hiller - Don't Give Up, Somebody Somewhere
Jean Smart - (You Make Me Feel Like) A Natural Woman, Hacks
Cecily Strong and cast - Corn Puddin', Schmigadoon!
Hannah Waddingham and cast - Never Gonna Give You Up, Ted Lasso



W I L D E W I T A W A R D

Joel Kim Booster
Quinta Brunson
Jerrod Carmichael
Jennifer Coolidge
Bowen Yang

T R A I L B L A Z E R

Jerrod Carmichael
Margaret Cho
Russell T Davies
Kate McKinnon
Bowen Yang



Y O U D E S E R V E A N A W A R D

Gillian Anderson
Christine Baranski
Lynda Carter
Kim Cattrall
Cassandra Peterson

---

L I S T S
1 0 B E S T F I L M S Y O U N E V E R
K N E W W E R E L G B T Q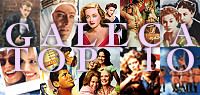 All About Eve (1950)
Fried Green Tomatoes (1991)
Lawrence of Arabia (1962)
A League of Their Own (1992)
A Nightmare on Elm Street 2: Freddy's Revenge (1985)
Rebecca (1940)
Rebel Without a Cause (1955)
Strangers on a Train (1951)
Thelma & Louise (1991)
Top Gun (1986)
Voted by members in 2017
1 0 B E S T A C T R E S S E S
O F A L L T I M E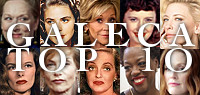 Ingrid Bergman
Cate Blanchett
Bette Davis
Viola Davis
Jane Fonda
Katharine Hepburn
Isabelle Huppert
Julianne Moore
Barbara Stanwyck
Meryl Streep
Runners-up: Joan Crawford, Judi Dench, Sally Field, Judy Garland, Audrey Hepburn, Nicole Kidman, Jessica Lange, Helen Mirren, Elizabeth Taylor, Kate Winslet.

Voted by members in Nov 2016
A R T I S T O F T H E D E C A D E 2 0 1 0 s


Lady Gaga
Greta Gerwig
Ryan Murphy
Billy Porter
Phoebe Waller-Bridge

---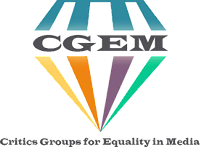 ---
Critics unite to promote equality in media
18.Jun.19, Los Angeles: Six critics organisations that champion underrepresented yet influential voices in entertainment journalism have joined forces to form Critics Groups for Equality in Media, a professional coalition seeking to improve awareness of the value of women, people of colour and LGBTQ journalists who cover the worlds of film and television. CGEM seeks to improve engagement with studios, networks, PR firms and other entertainment organisations, push for better pay and representation among media outlets on behalf of the groups' members, and nurture next-generation voices in entertainment journalism.
The allied groups participating in CGEM are the African American Film Critics Association, the Features Forum of the Asian American Journalists Association, Galeca: The Society of LGBTQ Entertainment Critics, the Latino Entertainment Journalists Association, the Online Association of Female Film Critics and Time's Up Entertainment, which recently launched Critical, an opt-in press database designed to support greater diversity among critics and entertainment reporters. The groups will exchange their experiences and ideas and work together to advance their goals. Among the possible initiatives, the coalition is discussing a watchdog component that would include giving studios, networks and PR houses an annual grade based on the quality of their engagement with each group. CGEM is also considering presenting special honours to public relations professionals and media executives who have advanced equality in media and working with journalists. Other entities sharing the coalition's mission will be invited to join in the future.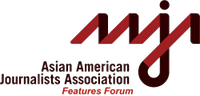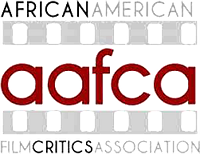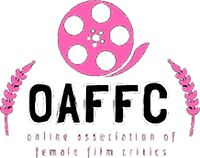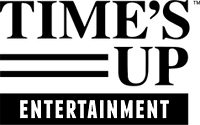 ---

© 2022 by Rich Cline, Shadows on the Wall
HOME | REVIEWS | NEWS | FESTIVAL | AWARDS | Q&A | ABOUT | TALKBACK