22 Feb: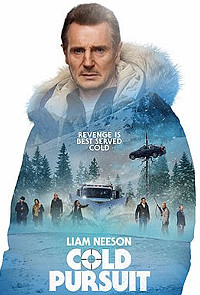 COLD PURSUIT

ON THE BASIS OF SEX


OLD BOYS

CAPERNAUM (Leb)
1 Mar:


FIGHTING WITH MY FAMILY


WHAT THEY HAD


HANNAH


THE HOLE IN THE GROUND


FOXTROT (Isr)


SAUVAGE (Fr)


DESIRE (shorts)
8 Mar:



BORDER (Swe)


EVERYBODY KNOWS (Sp)


RAY & LIZ
15 Mar:


BENJAMIN


GIRL (Bel)
22 Mar:


MINDING THE GAP


SORRY ANGEL (Fr)
* UNDER THE SILVER LAKE


THE WHITE CROW
29 Mar:


AT ETERNITY'S GATE


BEING FRANK: THE CHRIS SIEVEY STORY


EATEN BY LIONS


* OUT OF BLUE

---
Apr-Jun
* HAPPY AS LAZZARO (It)


THE SISTERS BROTHERS


A DEAL WITH THE UNIVERSE
* MID90s
* YULI


EIGHTH GRADE
* POND LIFE

---
C O M I N G U P . . .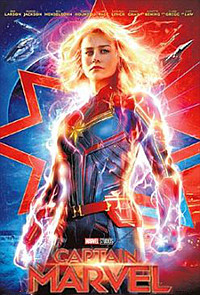 • MISS BALA. WHAT MEN WANT. LAST BREATH.
• THE WEDDING GUEST. 2050. DEVIL'S PATH. A TRIP TO THE MOON. BOYS ON FILM 19: NO ORDINARY BOY. THE KINDERGARTEN TEACHER. PRIVATE LIFE. THEY'LL LOVE ME WHEN I'M DEAD. THE LONG DUMB ROAD. WHAT HAUNTS US. CALIBRE. 22 JULY. FALSE CONFESSIONS.
* Thessaloniki. LFF. Raindance. Flare: CONVERSATIONS WITH GAY ELDERS. MY DAYS OF MERCY.
• CAPTAIN MARVEL. DUMBO. RED JOAN.

---
N O U K R E L E A S E D A T E . . .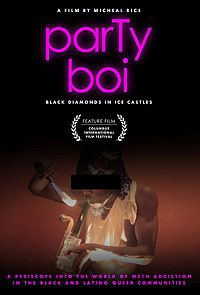 ANYTHING


THE BREAKER UPPERERS


HEAVY TRIP (Fin)


HAPPY NEW YEAR, COLIN BURSTEAD


HARD PAINT (Br)


JUST CHARLIE


THE MAN WHO KILLED HITLER AND THEN THE BIGFOOT


MAPPLETHORPE


PADRE (It)


PARTY BOI: BLACK DIAMONDS IN ICE CASTLES


SHADOW (Chn)


SHELTER (Isr)


THE SONG OF SWAY LAKE


SUMMER '03


SUPPORT THE GIRLS


VOX LUX


WE THE ANIMALS

* films I've seen, reviews en route

---
See also:
SHADOWS FILM FEST
SERENITY
dir-scr Steven Knight; with Anne Hathaway, Matthew McConaughey, Diane Lane, Jason Clarke, Djimon Hounsou, Jeremy Strong, Garion Dowds, Kenneth Fok 19/US
release US 25.Jan.19; UK 1.Mar.19
This looks like a bit of pulp, but the presence of Knight as writer-director adds some interest, as do recently minted actors Hathaway and McConaughey. The plot may be about a woman who begs her loner exhusband for help when her violent new man kidnaps their son, but we can be fairly sure that Knight will inject the film with deeper themes. Let's hope for some moral complexity along with the thrills.

CAPTAIN MARVEL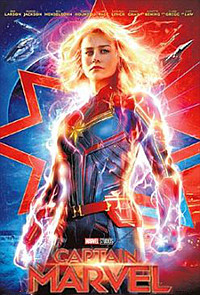 dir Anna Boden, Ryan Fleck; with Brie Larson, Samuel L Jackson, Gemma Chan, Jude Law, Mckenna Grace, Lee Pace, Ben Mendelsohn, Djimon Hounsou, Annette Bening 19/US
release US/UK 8.Mar.19
Boden & Fleck take on a Marvel movie, and arguably THE Marvel movie! I'm hoping for something looser, edgier and more character-based than the promised trudge of Avengers: Endgame a couple of months later, which will again give Larson a chance to dive into action as this character. The Marvel machine is so intense that it drags most filmmakers into its grey, digital murk. So let's hope Boden & Fleck can stand strong.

GLORIA BELL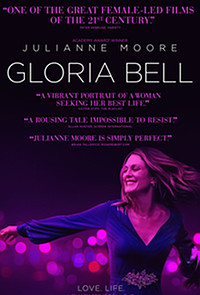 dir Sebastian Lelio; with Julianne Moore, Rita Wilson, Jeanne Tripplehorn, Sean Astin, Alanna Ubach, Michael Cera, John Turturro, Brad Garrett 18/US
release US 8.Mar.19, UK tbc
As a fan of both Moore and Lelio (and his original Chilean version of this film, Gloria), there's no way that I will miss seeing this. I'm not expecting it to match the understated impact of the original, but Lelio's filmmaking style seems perfectly suited to Moore's immersive acting, which is very different to the original's wonderful Paulina Garcia. Alas, the film doesn't have a UK release date yet.

US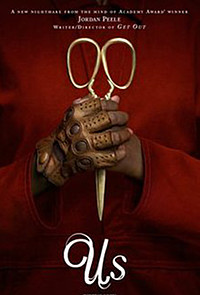 dir Jordan Peele; with Lupita Nyong'o, Winston Duke, Evan Alex, Shahadi Wright Joseph, Elisabeth Moss, Tim Heidecker, Yahya Abdul-Mateen II, Anna Diop 19/US
release US/UK 22.Mar.19
Jordan Peele follows up Get Out with another racial theme-infused horror movie, and it looks seriously freaky. It's refreshing that he has avoided the temptation to go bigger - this looks equally grounded, with effects that serve the story instead of guiding it. And the cast is eclectic and intriguing, rather than starry. Hopefully, this won't pigeonhole him as a genre filmmaker, but it's clear that audiences are going to love this.

DUMBO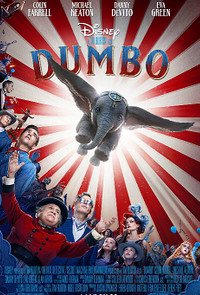 dir Tim Burton; with Eva Green, Alan Arkin, Colin Farrell, Danny DeVito, Michael Keaton, Sandy Martin, Nico Parker, Roshan Seth 19/US
release US/UK 29.Mar.19
As Disney remakes every classic from its library, some intriguing directors are being tapped to keep things interesting. The question is how much of Tim Burton's singular genius will be allowed to infiltrate this live-action revamp of the 1941 animated favourite. The gorgeous looking trailers seem a little too overwhelmed with wonder and digital effects work, but Burton is always best when he's telling a story about an oddball outcast. And putting Burton in the circus is pretty tantalising.

HOTEL MUMBAI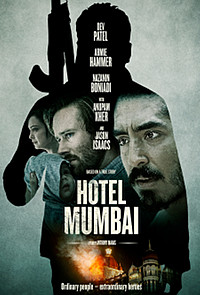 dir Anthony Maras; with Dev Patel, Armie Hammer, Nazanin Boniadi, Anupam Kher, Jason Isaacs, Alex Pinder, Vipin Sharma, Tilda Cobham-Hervey 18/Aus
release US 29.Mar.19, UK 3.May.19
The horrific true events around the 2008 terrorist siege are dramatised in what looks like a seriously harrowing film. The eclectic cast bodes well, with actors who will no doubt provide depth and emotion to the action. The film has won a series of festival awards, plus acclaim from audiences and critics. Although many mention that the documentary approach leaves it feeling observational rather than insightful. I'm looking forward to making up my own mind.

THE BEACH BUM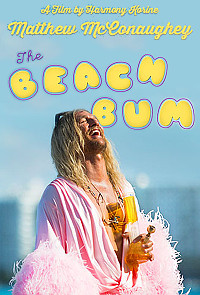 dir-scr Harmony Korine; with Matthew McConaughey, Snoop Dogg, Isla Fisher, Martin Lawrence, Zac Efron, Jonah Hill, Stefania LaVie Owen, Clinton Archambault 19/US
release US 29.Mar.19, UK tbc
It's always a concern to see Martin Lawrence on a cast list, but if anyone can rattle him out of his shell it's Korine, a filmmaker who refreshingly never takes the expected route through a movie. McConaughey playing a character who seems based on himself is also a little worrying, although the trailer makes the movie look like it has Korine's usual freewheeling unpredictability. No UK release date yet, but hopefully we don't have to wait too long.

THE CURRENT WAR

dir Alfonso Gomez-Rejon; with Benedict Cumberbatch, Nicholas Hoult, Michael Shannon, Tom Holland, Katherine Waterston, Tuppence Middleton, Matthew Macfadyen, Tom Bell 17/UK
release US/UK tbc
The beefy cast makes this look interesting, and perhaps far more gripping than would be expected for a movie about scientists battling to be the one to standardise the lightbulb. Cumberbatch, Hoult and Shannon play Edison, Tesla and Westinghouse, respectively, with added oomph from the terrific Holland, Waterston, Middleton, et al. And Gomez-Rejon (Me and Earl and the Dying Girl) is an intriguing choice as director. Alas, since it's a Weinstein production it's been pulled from the release schedule.

---
Also on my want-to-see list...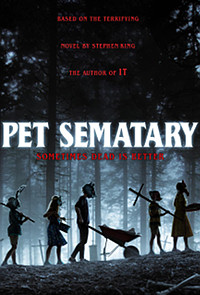 Winter:
ISN'T IT ROMANTIC

Spring:
THE INFORMER

WHERE'D YOU GO BERNADETTE

PET SEMATARY

RED JOAN

SHAZAM

AVENGERS: ENDGAME

JOHN WICK CHAPTER 3: PARABELLUM

THE SECRET LIFE OF PETS 2

Summer:
MEN IN BLACK INTERNATIONAL

TOY STORY 4

THE LION KING

No UK release date:
FUTURE WORLD

KRYSTAL

THE MAN WHO KILLED DON QUIXOTE