19 Apr: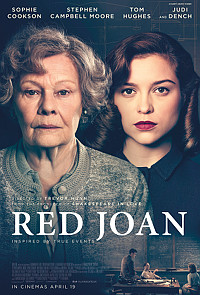 RED JOAN


DRAGGED ACROSS CONCRETE

GRETA

PUPPET MASTER: THE LITTLEST REICH

LORO (It)
26 Apr:


BEL CANTO


EIGHTH GRADE


POND LIFE

---
3 May:
* LONG SHOT


VOX LUX


WOMAN AT WAR (Ice)
10 May:


AMAZING GRACE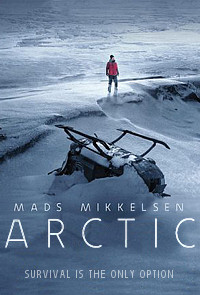 ARCTIC (Penna, Ice)
* MADELINE'S MADELINE
17 May:


BIRDS OF PASSAGE (Col)


MY DAYS OF MERCY


TUCKED
24 May:


MEMOIR OF WAR (Fr)
31 May:


SUPPORT THE GIRLS

---
Jun-Jul
* TELL IT TO THE BEES


WE THE ANIMALS
* VITA & VIRGINIA
* GWEN

---
C O M I N G U P . . .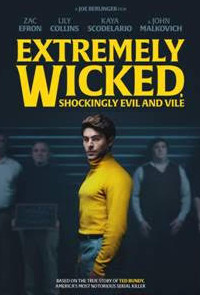 • EXTREMELY WICKED, SHOCKINGLY EVIL AND VILE. HIGH LIFE. AVENGERS: ENDGAME. BEATS. HALSTON. IN FABRIC.
• DONBASS. DOOZY. ASH IS PUREST WHITE. MARILYN. ROOM FOR RENT. THEY'LL LOVE ME WHEN I'M DEAD. THE LONG DUMB ROAD. CALIBRE.
* BEAUTY & DECAY. NO CHOCOLATE, NO RICE. SILVANA. Flare. Thessaloniki. LFF. Raindance.
• GLORIA BELL. HOTEL MUMBAI. TOLKIEN.

---
N O U K R E L E A S E D A T E . . .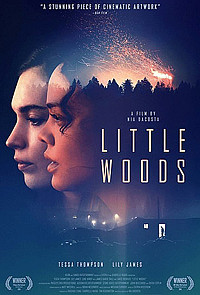 ANYTHING


THE BREAKER UPPERERS


BRUCE!!!!


HEAVY TRIP (Fin)


HAGAZUSSA (Ger)


HAPPY NEW YEAR, COLIN BURSTEAD


HARD PAINT (Br)


JEREMIAH TERMINATOR LEROY


JUST CHARLIE


LITTLE WOODS


LUCID


MAPPLETHORPE


PADRE (It)


PARTY BOI: BLACK DIAMONDS IN ICE CASTLES


SHADOW (Chn)


SHELTER (Isr)


THE SONG OF SWAY LAKE


SUMMER '03


TRANSMILITARY


THE WEDDING GUEST

* films I've seen, reviews en route

---
See also:
SHADOWS FILM FEST
AVENGERS: ENDGAME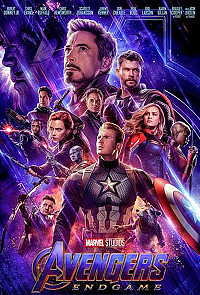 dir Joe & Anthony Russo; with Brie Larson, Josh Brolin, Chris Evans, Scarlett Johansson, Robert Downey Jr, Chris Hemsworth, Chadwick Boseman, Chris Pratt, Tom Holland, Paul Rudd, Jeremy Renner, Mark Ruffalo 19/US
release US/UK 27.Apr.19
With Infinity War's insane ending a year ago, the Russo brothers have created one of the most hotly anticipated sequels in recent memory. Marvel promises this will be the climax, setting up their universe for a new series of films, so of course fans are waiting impatiently to see how they resolve that explosive cataclysm. Clearly they haven't snuffed out all of their most valuable characters, so there's a sense of dull predictability about this overcrowded superhero movie. But we won't miss it.

TOLKIEN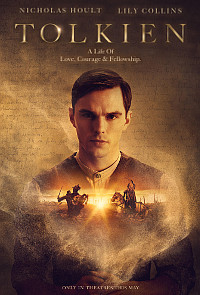 dir Dome Karukoski; with Nicholas Hoult, Lily Collins, Colm Meaney, Derek Jacobi, Craig Roberts, Pam Ferris, Patrick Gibson, Genevieve O'Reilly 19/UK
release UK 3.May.19, US 10.May.19
Finnish filmmaker Karukoski certainly has the visual panache to bring this story about the young author to life, although his Tom of Finland biopic was more than a little dry (expecially considering the subject matter!). Let's hope he encourages his solid cast to chomp just a bit on the scenery and breathe life into things, rather that merely recreating picturesque English and WWI settings, and of course those requisite Lord of the Rings cutaways.

HOTEL MUMBAI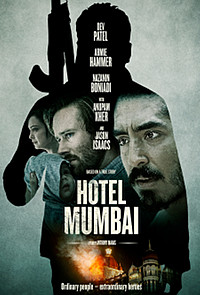 dir Anthony Maras; with Dev Patel, Armie Hammer, Nazanin Boniadi, Anupam Kher, Jason Isaacs, Alex Pinder, Vipin Sharma, Tilda Cobham-Hervey 18/Aus
release US 29.Mar.19, UK 3.May.19
The horrific true events around the 2008 terrorist siege are dramatised in what looks like a seriously harrowing film. The eclectic cast bodes well, with actors who will no doubt provide depth and emotion to the action. The film has won a series of festival awards, plus acclaim from audiences and critics. Although many mention that the documentary approach leaves it feeling observational rather than insightful. I'm looking forward to making up my own mind.

JOHN WICK CHAPTER 3: PARABELLUM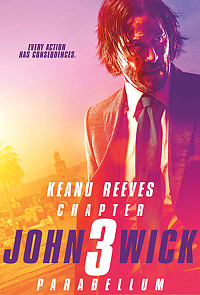 dir Chad Stahelski; with Keanu Reeves, Halle Berry, Laurence Fishburne, Ian McShane, Jason Mantzoukas, Anjelica Huston, Lance Reddick, Hiroyuki Sanada, Mark Dacascos , Said Taghmaoui 19/US
release US/UK 17.May.19
The first two John Wick movies were surprises, so it's easy to hope that this one will work as well. Hopefully, director Stahelski hasn't become entranced by his own success, and keeps the film on the same lean, mean trajectory as its predecessors. Whatever happens it'll be very difficult for fans to skip this one - not because of any question about what happens next, but because it's fun to try to imagine what the filmmakers come up with.

ROCKETMAN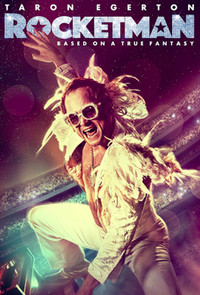 dir Dexter Fletcher; scr Lee Hall; with Taron Egerton, Jamie Bell, Bryce Dallas Howard, Richard Madden, Stephen Graham, Tate Donovan, Harriet Walter, Charlie Rowe, Gemma Jones 19/UK
release UK 24.May.19, US 31.May.19
There's quite a bit of anticipation about this film, starting with Elton John's desire that it presents a no-holds-barred fantastical view of his outrageous life. The trailer is a proper stunner. And hopefully with a more honest, unflinching approach, the film will offer Dexter Fletcher a chance to create something even better than Bohemian Rhapsody. There are a lot of intriguing angles to this film, including the reteaming of Fletcher and Egerton, as well as Bell and Hall. And the fact that Egerton is actually singing the songs too, with Elton John's full blessing. Bring it on.

GLORIA BELL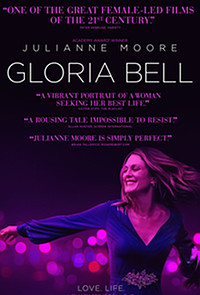 dir Sebastian Lelio; with Julianne Moore, Rita Wilson, Jeanne Tripplehorn, Sean Astin, Alanna Ubach, Michael Cera, John Turturro, Brad Garrett 18/US
release US 8.Mar.19, UK 7.Jun.19
As a fan of both Moore and Lelio (and his original Chilean version of this film, Gloria), there's no way that I will miss seeing this. I'm not expecting it to match the understated impact of the original, but Lelio's filmmaking style seems perfectly suited to Moore's immersive acting, which is very different to the original's wonderful Paulina Garcia. Word of mouth is good on this one, so I'm looking forward to it.

THE BEACH BUM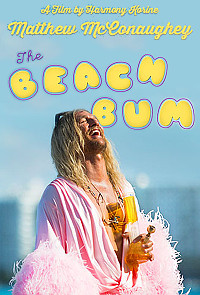 dir-scr Harmony Korine; with Matthew McConaughey, Snoop Dogg, Isla Fisher, Martin Lawrence, Zac Efron, Jonah Hill, Stefania LaVie Owen, Clinton Archambault 19/US
release US 29.Mar.19, UK tbc
It's always a concern to see Martin Lawrence on a cast list, but if anyone can rattle him out of his shell it's Korine, a filmmaker who refreshingly never takes the expected route through a movie. McConaughey playing a character who seems based on himself is also a little worrying, although the trailer makes the movie look like it has Korine's usual freewheeling unpredictability. No UK release date yet, but hopefully we don't have to wait too long.

THE CURRENT WAR

dir Alfonso Gomez-Rejon; with Benedict Cumberbatch, Nicholas Hoult, Michael Shannon, Tom Holland, Katherine Waterston, Tuppence Middleton, Matthew Macfadyen, Tom Bell 17/UK
release US/UK Aug.19 tbc
The beefy cast makes this look interesting, and perhaps far more gripping than would be expected for a movie about scientists battling to be the one to standardise the lightbulb. Cumberbatch, Hoult and Shannon play Edison, Tesla and Westinghouse, respectively, with added oomph from the terrific Holland, Waterston, Middleton, et al. And Gomez-Rejon (Me and Earl and the Dying Girl) is an intriguing choice as director. After years in limbo, the film has been restored to its pre-Weinstein director's cut and is finally due for a late-summer release.

---
Also on my want-to-see list...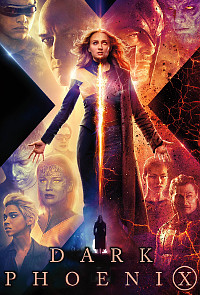 Spring:
THE INFORMER

WHERE'D YOU GO BERNADETTE

EXTREMELY WICKED, SHOCKINGLY EVIL AND VILE

THE HUSTLE

DETECTIVE PIKACHU

THE PROFESSOR AND THE MADMAN

THE SECRET LIFE OF PETS 2

UGLY DOLLS

Summer:
MEN IN BLACK INTERNATIONAL

TOY STORY 4

X-MEN: DARK PHOENIX

YESTERDAY

THE LION KING

ONCE UPON A TIME IN HOLLYWOOD

PAIN & GLORY

SCARY STORIES TO TELL IN THE DARK

Autumn:
JOKER

Winter:
STAR WARS: THE RISE OF SKYWALKER

No UK release date:
FUTURE WORLD

KRYSTAL

THE MAN WHO KILLED DON QUIXOTE