16 Apr: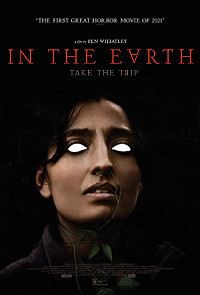 IN THE EARTH

THE BANISHING

BEAST BEAST

I'M NOT IN LOVE

SENSATION

TRUE MOTHERS (Jpn)


GUNDA (Nor)
23 Apr:


BLACK BEAR


EFFIE GRAY (reissue)


INTO THE LABYRINTH*


ME YOU MADNESS*
30 Apr:


ABOUT ENDLESSNESS (Swe)


AVIVA


BEAST BEAST


GUNDA (Nor)


HEAVY TRIP (Fin)


LIMBO


NOMADLAND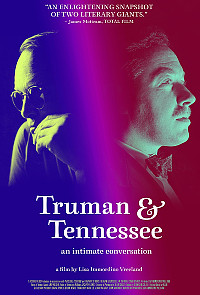 TRUMAN & TENNESSEE: AN INTIMATE CONVERSATION*


WILD MOUNTAIN THYME

---
7 May:


APPLES (Gr)


COWBOYS
14 May:


END OF SENTENCE


THE MAN IN THE HAT
21 May:


DREAM HORSE


RARE BEASTS


SOUND OF METAL
28 May:


TWO OF US (Fr)

---
Jun-Sep:


AFTER LOVE


BOY MEETS BOY (Ger)


RURANGI


CICADA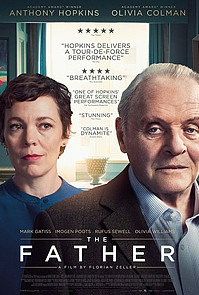 THE FATHER


FIRST COW


FRESHMAN YEAR


LIMBO



THE MAN WITH THE ANSWERS* (Gr)


THE REASON I JUMP


P.S. BURN THIS LETTER PLEASE


SUBLET


SWEETHEART
Delayed:


DEERSKIN (Fr)


MARTIN EDEN (It)


SUPERNOVA


THE WORLD TO COME

* seen, reviews under embargo

---
C O M I N G U P . . .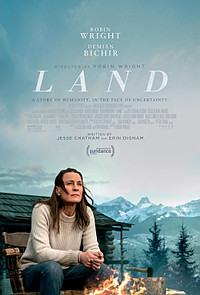 • STEELERS. HOMEWARD. STOWAWAY. UPON HER LIPS: PURE FEELS. ANOTHER GAY MOVIE: DIRECTOR'S CUT. HOUSE OF CARDIN. MAKING SENSE. THE MITCHELLS VS THE MACHINES. THE OAK ROOM. PERCY VS GOLIATH. SOME KIND OF HEAVEN. THE COLUMNIST. PG: PSYCHO GOREMAN. LAND. THE MOLE AGENT. ALL IN. ALONE. THERE IS NO EVIL. ESCAPING FREEDOM. HOSTS. ECHO BOOMERS. WENDY. FIRST KISS.
• Flare: COLORS OF TOBI. CURED. THE DOSE. DRAMARAMA. FIREBIRD. THE GREENHOUSE. KISS ME BEFORE IT BLOWS UP. NO ORDINARY MAN. THE OBITUARY OF TUNDE JOHNSON. POPPY FIELD. TOVE.
LFF. Raindance. FrightFest.
• BLACK WIDOW. FREE GUY. A QUIET PLACE PART II.

---
N O U K R E L E A S E D A T E . . .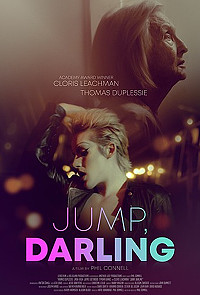 BLOOD ON HER NAME


THE DEATH & LIFE OF JOHN F DONOVAN


FATALE


GUNS AKIMBO


HOMEWRECKER


INVISIBLE LIFE (Br)


JUMP, DARLING


LET THEM ALL TALK


THE LODGE


MATERNA


THE NEST


NEWS OF THE WORLD


NIGHT OF THE KINGS (CdI)


THE RENTAL


SIBERIA (It)


THE STAND IN


THE SURROGATE


TOMMASO


---
See also:
SHADOWS FILM FEST
NOTE: Even when cinemas are open in the US and UK, distributors are reluctant
to release big movies until they have more capacity. So opening dates are still
up in the air, and we'll keep covering both theatrical and streaming releases...
CRUELLA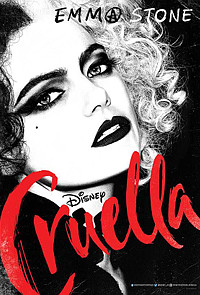 dir Craig Gillespie; with Emma Stone, Mark Strong, Emma Thompson, Paul Walter Hauser, Emily Beecham, Joel Fry 21/UK
release US/UK 28.May.21
While this looks like yet another Disney live-action cash-in, erm, reimagining of one of its animated classics, the powerhouse cast hints that it might be a bit more than that. As does the presence of I, Tonya director Craig Gillespie and The Favourite writer Tony McNamara. It's unlikely they'll have quite such a free hand here, but hopefully they can add their own subversive touches in telling the familiar 101 Dalmatians story through the eyes of the antagonist.

A QUIET PLACE PART II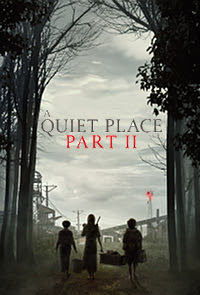 dir John Krasinski; with Emily Blunt, Noah Jupe, Millicent Simmonds, Cillian Murphy, Djimon Hounsou, Lauren-Ashley Cristiano, Wayne Duvall, Okieriete Onaodowan 20/US
release US/UK 3.Jun.21
The first film was 2018's best break-out surprise, and it didn't scream out for a sequel, so let's hope Krasinski has found somewhere inventive to send these characters. Blunt, Jupe and Simmonds are so good that the idea of watching them do pretty much anything makes this a muse-see, and the trailer hints at some intriguing big twists, plus added Murphy and Hounsou. It's hard to imagine that this will be better than the original, but we can hope.

BLACK WIDOW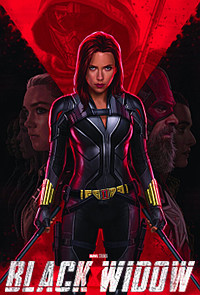 dir Cate Shortland; with Scarlett Johansson, Florence Pugh, Rachel Weisz, David Harbour, Ray Winstone, William Hurt, O-T Fagbenle, Robert Downey Jr 20/US
release US/UK 9.Jul.21
Marvel finally gives Johansson the spin-off she deserved way back when she first played this character a decade ago. Of course, after the events of Endgame, it's unclear how this movie will fit into the over-arching Avengers story - a prequel? flashback? alternate reality? game changer? Whatever, the presence of superstars like Pugh and Weisz bodes very well indeed. As does the quirky hiring of Aussie director Shortland, gifted at making wrenching indie dramas. (Note that the UK release date is likely to slip back by at least 10 days due to cinemas being closed.)

FREE GUY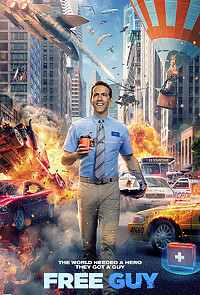 dir Shawn Levy; with Ryan Reynolds, Jodie Comer, Taika Waititi, Lil Rel Howery, Joe Keery, Utkarsh Ambudkar, Aaron W Reed, Alex Trebek 20/US
release US/UK 13.Aug.21
There's a high concept behind this action comedy, which is about an average guy (erm, Ryan Reynolds) who discovers that he's a player in a startlingly violent videogame. It's not particularly clever, and Shawn Levy is the kind of director who emphasises the goofiness. He also keeps the audience entertained, so let's hope this is a guilty pleasure. if it's more than that, it's a bonus.

DUNE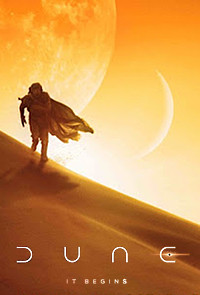 dir Denis Villeneuve; with Timothee Chalamet, Rebecca Ferguson, Zendaya, Oscar Isaac, Jason Momoa, Josh Brolin, Dave Bautista, Stellan Skarsgard, Javier Bardem, Charlotte Rampling 21/Can
release UK 17.Sep.21, US 1.Oct.21
Delayed an entire year by the pandemic, this looks like it will be a proper cinematic epic that deserves to be on the biggest screen possible. Frank Herbert's novels are so dense that they're difficult to adapt (of course, David Lynch made a thrilling attempt in 1984), and Villeneuve is a great choice as director, with his character-focussed approach and striking visual skills. The eclectic cast is properly exciting too, a superb mix of established actors among some bright young stars.

NO TIME TO DIE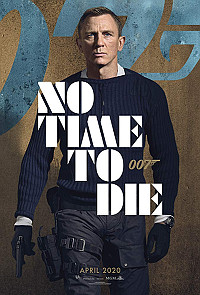 dir Cary Fukunaga; with Daniel Craig, Lea Seydoux, Rami Malek, Christoph Waltz, Ralph Fiennes, Naomie Harris, Ben Whishaw, Jeffrey Wright, Ana de Armas, Lashana Lynch, Billy Magnussen 20/UK
release UK 30.Sep.21, US 8.Oct.21
Making a Bond movie seems to get more complicated year by year, and this one certainly went through some messy gyrations, including a false start with Danny Boyle and an 18-month pandemic delay. But Cary Fukunaga is a terrific filmmaker who should be able to bring something fresh to the franchise, and it will be interesting to see Craig reconnecting with figures from his previous 007 adventures. It's not only about the action - the story needs to be clever and engaging, and the characters just a little bonkers.

ANTLERS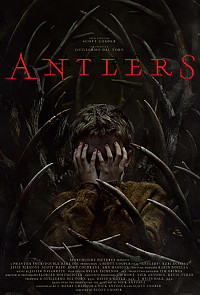 dir Scott Cooper; with Keri Russell, Jesse Plemons, Jeremy T Thomas, Graham Greene, Scott Haze, Rory Cochrane, Amy Madigan, Cody Davis 20/US
release US 29.Oct.21, UK delayed
This looks like an intriguing shift in direction for writer-director Scott Cooper (Crazy Heart), dipping into creepy horror alongside producer Guillermo del Toro. The low-key cast adds even more interest, avoiding starry leads for actors who are much easier to identify with as things turn seriously creepy in a rural Oregon community. And of course del Toro's visual effects experience clearly comes in handy when the monsters appear.

THE FRENCH DISPATCH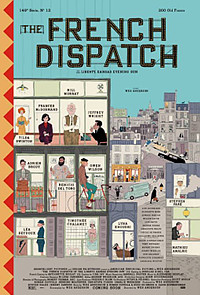 dir Wes Anderson; with Timothee Chalamet, Saoirse Ronan, Edward Norton, Elisabeth Moss, Bill Murray, Frances McDormand, Tilda Swinton, Lea Seydoux, Christoph Waltz, Benicio Del Toro, Adrien Brody, Willem Dafoe, Jeffrey Wright, Owen Wilson, Anjelica Huston, Jason Schwartzman, Bob Balaban 20/US
release US/UK delayed
Wes Anderson assembles his starriest cast yet, which is saying something, for this collection of stories from a fictional magazine in a fictional French town. Anderson is terrific at weaving story strands together in a way that's entertaining, moving and often hilarious. And these actors are bound to have a lot of fun with the quirky characters he creates. And Anderson is great at making sure the audience has fun watching them.

---
Also on my want-to-see list...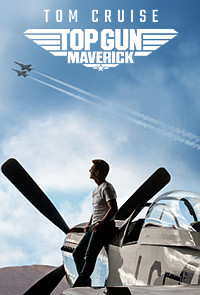 Spring:
PERCY VS GOLIATH

THINGS HEARD & SEEN

TOGETHER TOGETHER

WITHOUT REMORSE

ABOVE SUSPICION

MAINSTREAM

OXYGEN

PETER RABBIT 2: THE RUNAWAY

SPIRAL

THOSE WHO WISH ME DEAD

THE WOMAN IN THE WINDOW

WRATH OF MAN

Summer:
THE HITMAN'S WIFE'S BODYGUARD

IN THE HEIGHTS

LUCA

THE GREEN KNIGHT

SNAKE EYES

SPACE JAM: A NEW LEGACY

VOYAGERS

JUNGLE CRUISE

MINIONS: THE RISE OF GRU

RESPECT

THE SUICIDE SQUAD

Autumn:
THE BATMAN

HALLOWEEN KILLS

GHOSTBUSTERS: AFTERLIFE

TOP GUN: MAVERICK