1 Jul: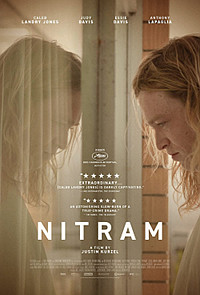 NITRAM

THE PRINCESS
8 Jul:


BRIAN AND CHARLES


COP SECRET (Ice)


HIT THE ROAD (Irn)


THE RAILWAY CHILDREN (1970)
15 Jul:


COSTA BRAVA, LEBANON (Leb)


THE GOOD BOSS (Sp)


POPPY FIELD (Rom)


THE RAILWAY CHILDREN RETURN*
22 Jul:


THE BIG CITY* (63/Ind)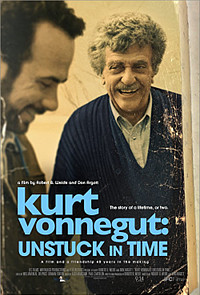 KURT VONNEGUT: UNSTUCK IN TIME
29 Jul:


FIRE OF LOVE

---
5 Aug:


BODIES BODIES BODIES


RESURRECTION
12 Aug:


EIFFEL (Fr)
19 Aug:



FALL*


THE FEAST


IT SNOWS IN BENIDORM*

---
Sep-Nov / tbc: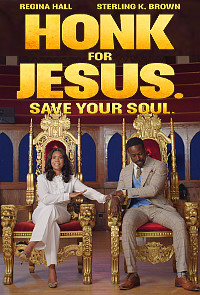 HONK FOR JESUS. SAVE YOUR SOUL.


A BIRD FLEW IN


FATHER OF FLIES


GIRL PICTURE (Fin)


LIVING*


P.S. BURN THIS LETTER PLEASE


SUBLET (Isr)


SUBLIME (Arg)


WATCHER

* reviews under embargo
---
C O M I N G U P . . .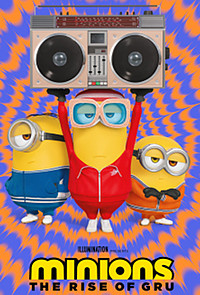 • MINIONS: THE RISE OF GRU. BOYS ON FILM 22: LOVE TO LOVE YOU. POMPO THE CINEPHILE. SNIPER: THE WHITE RAVEN. HILL OF VISION. ALL IS VANITY. CLEAN. DONNA. CHA CHA REAL SMOOTH. COBALT BLUE. SPIDERHEAD. THAR. FIRST KISS.
• NOPE. THOR: LOVE AND THUNDER. WHERE THE CRAWDADS SING.

---
STILL NEED UK RELEASE DATES . . .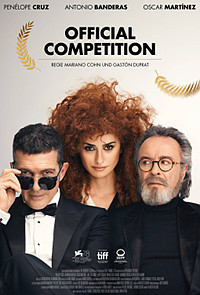 ALINE


BEANS


CLIFF WALKERS (Chn)


THE DIVIDE (Fr)


HATCHING (Fin)


IN FROM THE SIDE


MONDAY


MUCH ADO


OFFICIAL COMPETITION (Sp)


7 DAYS

---
UNRELEASED FESTIVAL FILMS . . .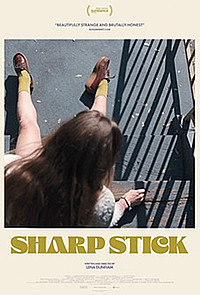 • Sundance London: FIRE OF LOVE. FREE CHOL SOO LEE. SHARP STICK. WE MET IN VIRTUAL REALITY.
• Flare: BEING BEBE. BOULEVARD! A HOLLYWOOD STORY. BOY CULTURE: THE SERIES. BRUNO REIDAL: CONFESSION OF A MURDERER. A DISTANT PLACE. I WANT TO TALK ABOUT DURAS. JIMMY IN SAIGON. MANSCAPING. PRIVATE DESERT. THIS IS NOT ME. TRAMPS!
• Raindance: AGAINST THE CURRENT. THE DROWNING OF ARTHUR BRAXTON. IN THE MIRROR. LISTEN. MIGUEL'S WAR. MY HEART GOES BOOM. THE NOISE OF MACHINES. THE POP SONG. THE ROSSELLINIS. ZIP IT.
• LFF: INEXORABLE. MONEY HAS FOUR LEGS.
• FrightFest: SWEETIE, YOU WON'T BELIEVE IT. WHEN THE SCREAMING STARTS.
• Outfest: FIRSTNESS.
See also:
SHADOWS FILM FEST
NOTE: Movie opening dates are still in flux, testing our patience.
We'll keep covering both theatrical and streaming releases...
MINIONS: THE RISE OF GRU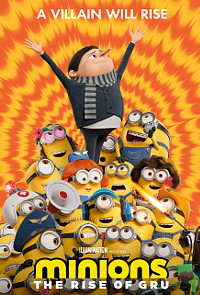 dir Kyle Balda; with Steve Carell, Pierre Coffin, Taraji P Henson, Michelle Yeoh, Lucy Lawless, Danny Trejo, RZA, Julie Andrews, Russell Brand, Alan Arkin, Dolph Lundgren, Jean-Claude Van Damme 22/US
release US/UK 1.Jul.22
This goofy franchise continues with a second Despicable Me prequel. The trailer looks enjoyably bonkers, even more action packed than this already frenetic series of films already is. And the star packed voice cast hints at rather a lot of hilarious references and gags. But of course, this series is so much fun because the characters are so loveable - especially those absurdly ridiculous minions. Bring it on.

THOR: LOVE AND THUNDER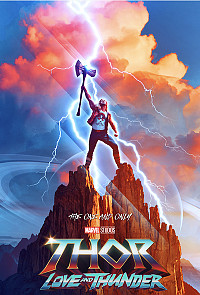 dir Taika Waititi; with Chris Hemsworth, Natalie Portman, Tessa Thompson, Christian Bale, Russell Crowe, Chris Pratt, Karen Gillan, Dave Bautista release US/UK 8.Jul.22
Taika Waititi promises that this will be the craziest Marvel movie yet, so let's keep our fingers crossed that they let him rip up the formula. That might be a bit much to expect, but at least the film will clearly have lots of humour, attitude and subversive joy. Waititi is also great at framing the effects in witty ways that catch us off guard, plus Liam Hemsworth, Matt Damon, Melissa McCarthy and Sam Neill turning up for another "previously on Thor" stage play. And it'll tide us over until the third Guardians of the Galaxy movie.

WHERE THE CRAWDADS SING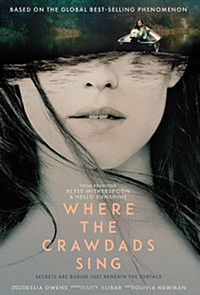 dir Olivia Newman; with Daisy Edgar-Jones, Harris Dickinson, Garret Dillahunt, Taylor John Smith, David Strathairn, Joe Chrest, Ahna O'Reilly, Eric Ladin 22/US
release UK/US 15.Jul.22
Based on a bestselling novel, this film looks like it has a rather twisted mystery thriller plot, as a woman who raised herself in the remote marshes of the Deep South becomes a suspect in the murder of a man she once knew. This is director Newman's feature debut after a strong TV career, so let's hope she can elevate the material beyond small-screen procedural. The key draw here is the casting of Edgar-Jones and Dickinson, two actors who are adept at surprising us.

NOPE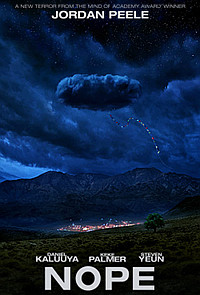 dir Jordan Peele; with Daniel Kaluuya, Keke Palmer, Steven Yeun, Michael Wincott, Donna Mills, Alex Hyde-White, Terry Notary 22/US
release US/UK 22.Jul.22
After Get Out and Us, Jordan Peele continues his distinctly American horror series with this extremely eerie looking movie, which is of course so hushed that it feels like a state secret. All we know is that it's about a rural California community that makes a freak-out discovery of some kind. Peele has a way of taking resonant topics from society and turning them into staggering visual odysseys that work on both personal and thematic layers. So of course this is a must see.

ANYTHING'S POSSIBLE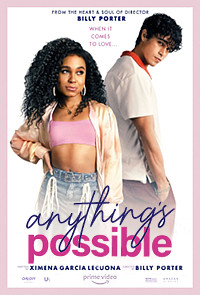 dir Billy Porter; with Renee Elise Goldsberry, Eva Reign, Simone Joy Jones, Abubakr Ali, Kelly Lamor Wilson, Courtnee Carter, Tordy Clark, Naveen Paddock 22/US
release US 22.Jul.22
As a performer and celebrity, Billy Porter is such a blast of positive energy that his feature directing debut was bound to develop a sense of anticipation. This one carries on the diverse approach of Pose, as it centres on a rather sweet high school romance that has a queer twist to it. Most importantly, the film looks like hopeful, happy and colourful, and there's also the sense in the trailer that it doesn't skip over the more complex elements of the story. No UK release date listed yet.

DC LEAGUE OF SUPER-PETS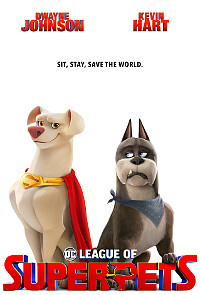 dir Jared Stern; with Dwayne Johnson, Kevin Hart, Natasha Lyonne, Diego Luna, John Krasinski, Kate McKinnon, Keanu Reeves, Ben Schwartz, Jameela Jamil, Thomas Middleditch 22/US
release US/UK 29.Jul.22
Clearly designed as a spinoff franchise, this animated action comedy looks like rather a lot of fun, as it centres on the pets of superheroes, who are forced to team up to save the world when their owners are incapacitated. The A-list voice cast adds rather a lot of interest here, even if they're all voicing animals with oversized personalities. And the film looks like it's directed with a lot of gleefully silly energy. Hopefully it's as much fun as the trailer makes it look.

DON'T WORRY DARLING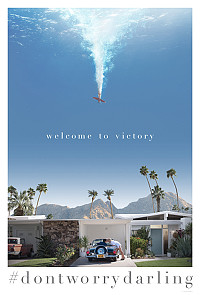 dir Olivia Wilde; with Florence Pugh, Harry Styles, Olivia Wilde, Chris Pine, Gemma Chan, Timothy Simons, KiKi Layne, Nick Kroll, Dita Von Teese 22/US
release US/UK 23.Sep.22
Director Olivia Wilde reunites with Booksmart screenwriter Katie Silberman, this time for a stylish Stepford-style thriller about a young couple living in a glossy 1950s Southern California company-owned community called Victory that might not be quite what it seems. The film's design looks ravishing, but it's the cast that makes this a must-see, from the uber-hot pairing of Pugh and Styles to the appearance of Dita von Teese in the cast list.

OPERATION FORTUNE: RUSE DE GUERRE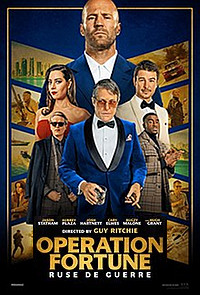 dir Guy Ritchie; with Jason Statham, Aubrey Plaza, Hugh Grant, Josh Hartnett, Cary Elwes, Max Beesley, Bugzy Malone, Peter Ferdinando 21/UK
release US/UK tbc
Guy Ritchie and Jason Statham are on a bit of a roll at the moment, cranking out beefy action romps that are well above average. And this one reunites Ritchie with ace scene-stealer Hugh Grant as well. This looks like yet another of Ritchie's flippant hyper-violent comedies, but the premise involving a movie star going undercover as part of some sort of heist-sting operation should be fun. It's been moved around the release schedule several times, and now it's completely gone. We await a new date.

---
Also on my want-to-see list...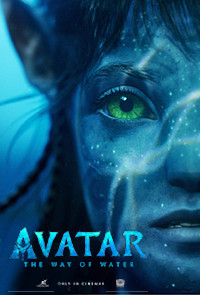 Summer:
CRIMES OF THE FUTURE

THE MAN FROM TORONTO

PERSUASION

VENGEANCE

BEAST

Autumn:
BLONDE

THE FORGIVEN

THE MUNSTERS

PUSS IN BOOTS: THE LAST WISH

THE SCORE

WEIRD: THE AL YANKOVIC STORY

BLACK ADAM

DEVOTION

LYLE, LYLE, CROCODILE

MY POLICEMAN

THE MENU

STRANGE WORLD

Winter:
AVATAR: THE WAY OF WATER

PINOCCHIO

ROALD DAHL'S MATHILDA

2023:
MISSION: IMPOSSIBLE - DEAD RECKONING PART ONE