28 Jun: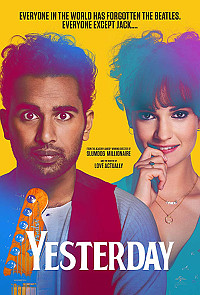 YESTERDAY


SUPPORT THE GIRLS

APOLLO 11

FIREFLIES (Mex)

---
5 Jul:
* ARE YOU PROUD? (limited)


KNIFE + HEART (Fr)
* VITA & VIRGINIA
12 Jul:
* ONLY YOU
19 Jul:
* GWEN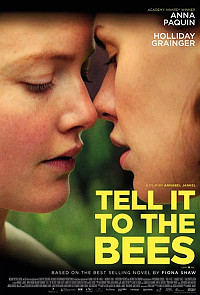 TELL IT TO THE BEES
26 Jul:
* ARE YOU PROUD?
* THE CURRENT WAR

---
2 Aug:

PHOTOGRAPH (Ind)
30 Aug:
* BAIT
* THE SOUVENIR
6 Sep:
* JONATHAN AGASSI SAVED MY LIFE

---
C O M I N G U P . . .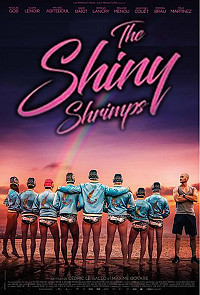 • THE SHINY SHRIMPS. NEVER LOOK AWAY. HAIL SATAN? MARIANNE & LEONARD: WORDS OF LOVE. MEMORY: THE ORIGINS OF ALIEN. SPIDER-MAN: FAR FROM HOME. KURSK: THE LAST MISSION. VARDA BY AGNES. APOCALYPSE NOW: FINAL CUT. PLAYMOBIL: THE MOVIE.
• ROOBHA. SINCERELY YOURS DHAKA. ROBERT THE BRUCE. IN FABRIC. EUPHORIA. ARIFA. PENNY SLINGER: OUT OF THE SHADOWS. ESCAPE PLAN 3. LOVE BLOOMS. THE CANDIDATE. CARGO. THE MAN WHO KILLED DON QUIXOTE.
* BEAUTY & DECAY. DADDY ISSUES. NO CHOCOLATE, NO RICE. NOMAD: IN THE FOOTSTEPS OF BRUCE CHATWIN. SILVANA. SOUTHERN PRIDE. LIFF. Tribeca. Flare. Thessaloniki. LFF. Raindance.
• THE LION KING. MIDSOMMAR. PAIN & GLORY.

---
N O U K R E L E A S E D A T E . . .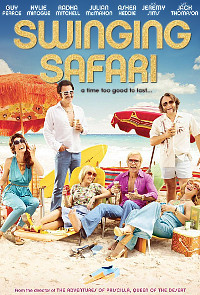 ALL CREATURES HERE BELOW


BEING FRANK


FUNNY STORY


DEEP MURDER


HEAVY TRIP (Fin)


HAGAZUSSA (Ger)


HARD PAINT (Br)


JEREMIAH TERMINATOR LEROY


JUST CHARLIE


CANARY [Kanarie]


LITTLE WOODS


LUCID


MAPPLETHORPE


THE PROFESSOR AND THE MADMAN


ROOM FOR RENT


SHADOW (Chn)


SHELTER (Isr)


SWINGING SAFARI


TRANSMILITARY


THE WEDDING GUEST

* films I've seen, reviews en route

---
See also:
SHADOWS FILM FEST
SPIDER-MAN: FAR FROM HOME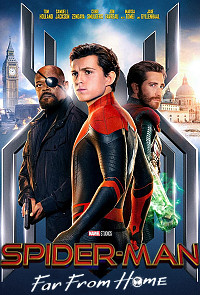 dir Jon Watts; with Tom Holland, Zendaya, Jake Gyllenhaal, Jacob Batalon, Marisa Tomei, Samuel L Jackson, Cobie Smulders, Jon Favreau, Martin Starr, Brad Davis 19/US
release US/UK 2.Jul.19
Aside from the general entertainment Tom Holland provides as the most engaging Avenger yet, this film is notable as the first post-Endgame episode in the saga, so it will be intriguing to see how they deal with those events (as well as the fact that some of Peter's high school classmates are now five years older than him). In addition, let's hope Watts continues to subvert the genre as he did with Homecoming.

MIDSOMMAR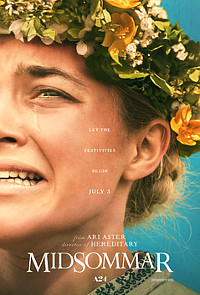 dir Ari Aster; with Florence Pugh, Will Poulter, Jack Reynor, William Jackson Harper, Liv Mjones, Julia Ragnarsson, Anna Astrom, Henrik Norlen, Louise Peterhoff 19/US
release UK/US 5.Jul.19
Hot on the heels of last year's Hereditary, filmmaker Ari Aster is back with another cultish thriller, this time set around some sort of peace-and-love religious enclave in Sweden. The British leads are extremely promising - three of the finest young actors working in cinema at the moment. And it will be great to see Aster's bold filmmaking style pushed by what looks like a very different kind of movie. Although it looks just as terrifying, frankly. Due to the way the film's British distributor handles things, I doubt that I'll be able to cover its release. But I won't miss it.

THE LION KING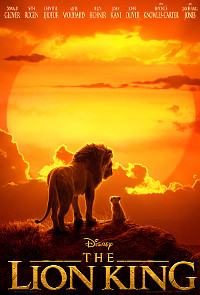 dir Jon Favreau; with Donald Glover, Chiwetel Ejiofor, Beyonce Knowles-Carter, James Earl Jones, Seth Rogen, Billy Eichner, Keegan-Michael Key, John Oliver, Alfre Woodard 19/US
release US/UK 19.Jul.19
Disney continues marching through its back catalogue, merrily remaking its animated classics. Some of these are live-action (like this year's Dumbo and Aladdin), but this is just as animated as the original. It only looks more realistic. Favreau has been here before, with 2016's Jungle Book. So we pretty much know what we'll get here, as he will again likely play down the songs and lean into some over-designed creature elements. This one will also need to tap into the nostalgia for the 1994 original - tinker with it at your peril.

HORRIBLE HISTORIES: ROTTEN ROMANS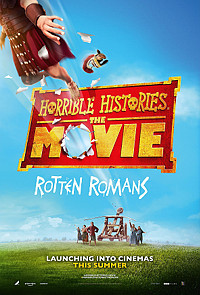 dir Dominic Brigstocke; with Derek Jacobi, Kim Cattrall, Emilia Jones, Kate Nash, Nick Frost, Craig Roberts, Rupert Graves, Lee Mack, Warwick Davis 19/UK
release UK 26.Jul.19
There are no illusions that this will be a high quality comedy, but with its up-for-it cast, there are hopes that it might perhaps revive a kind of Carry On sensibility as a genuinely ridiculous British historical romp. The Horrible Histories series has seen a huge number of books and TV shows, so why not bring it to the big screen? Hopefully the writers will be able to make things even more rude for grown-ups, even if the primary audience will of course be the kiddies. As the poster says, "Hail yeah!"

ONCE UPON A TIME IN HOLLYWOOD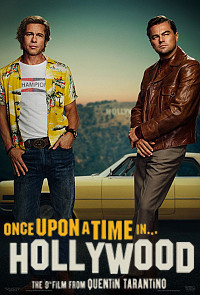 dir Quentin Tarantino; with Leonardo DiCaprio, Brad Pitt, Margot Robbie, Al Pacino, Kurt Russell, Bruce Dern, Timothy Olyphant, Dakota Fanning, Luke Perry, Damian Lewis 19/US
release UK/US 14.Aug.19
Quentin Tarantino takes on the momentous summer of 1969 with a story about two friends, an actor and a stuntman, trying to navigate a shifting studio system. With his trademark eclectic cast, Tarantino can hardly help but create another hugely entertaining movie. And word out of Cannes has been very strong (I've avoided reading reviews, as always). His films are always unmissable, and he's bound to have an intriguing take on Hollywood itself.

GOOD BOYS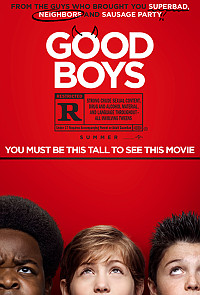 dir Gene Stupnitsky; with Jacob Tremblay, Brady Noon, Keith L Williams, Retta, Will Forte, Lil Rel Howery, Molly Gordon, Millie Davis 19/US
release US/UK 16.Aug.19
The poster boasts that this is "from the guys who brought you Superbad," and indeed it looks like the same plot only with younger, preteen kids navigating girls and dodging with drug dealers while trying to get to a party. Director-cowriter Stupnitsky's experience on The Office will hopefully lend the film some improv-style energy beyond just laughing at 12-year-olds in adult situations. And the solid cast should help add some edge to the comedy.

PAIN & GLORY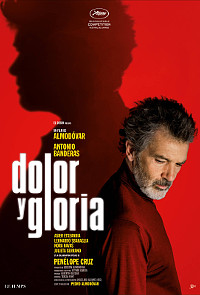 dir Pedro Almodovar; with Antonio Banderas, Penelope Cruz, Cecilia Roth, Leonardo Sbaraglia, Asier Etxeandia, Raul Arevalo, Julieta Serrano, Nora Navas 19/Spain
release UK 23.Aug.19, US 4.Oct.19
Pedro Almodovar goes personal with this drama about a filmmaker, starring Antonio Banderas in what looks like one of his most demanding roles yet (he won best actor at Cannes for this). It's always great to see Almodovar reunite with his actors - and this film has the added bonus of putting Cruz and Roth back together (see All About My Mother). As a longtime fan of the filmmaker and actors, I am becoming impatient for a press screening!

CRAWL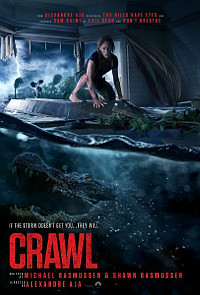 dir Alexandre Aja; with Kaya Scodelario, Barry Pepper, Ross Anderson, Morfydd Clark, Anson Boon, George Somner, Ami Metcalf, Jose Palma 19/US
release US 12.Jul.19, UK 23.Aug.19
What's not to love about this bonkers action thriller: a Category 5 hurricane, a flooding house and marauding giant alligators. The trailer alone is enough to leave the audience worn out, which bodes well for the film as a whole. Director Aja has had a slightly mixed bag of a career, but if he can recapture the entertaining gonzo intensity of Haute Tension or Piranha 3D we're in for a treat.

---
Also on my want-to-see list...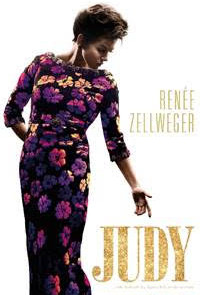 Summer:
THE DEAD DON'T DIE

THE FAREWELL

OPHELIA

AFTER THE WEDDING

THE KITCHEN

SCARY STORIES TO TELL IN THE DARK

THEM THAT FOLLOW

21 BRIDGES

UGLYDOLLS

Autumn:
JUDY

RAMBO: LAST BLOOD

DOCTOR SLEEP

GEMINI MAN

IT CHAPTER 2

JOKER

THE LODGE

OFFICIAL SECRETS

3 FROM HELL

FROZEN II

LE MANS '66 (aka FORD V FERRARI)

Winter:
STAR WARS: THE RISE OF SKYWALKER

No UK release date:
FUTURE WORLD

KRYSTAL

THE MAN WHO KILLED DON QUIXOTE

WHERE'D YOU GO BERNADETTE