18 Oct: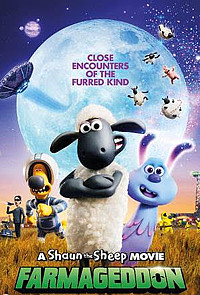 A SHAUN THE SHEEP MOVIE: FARMAGEDDON


MALEFICENT: MISTRESS OF EVIL

OFFICIAL SECRETS


THE PEANUT BUTTER FALCON

WOUNDS

HARPOON

NON-FICTION (Fr)
* MYSTIFY: MICHAEL HUTCHENCE


MEN OF HARD SKIN (Arg)
25 Oct:


THE BEACH BUM
* BLACK AND BLUE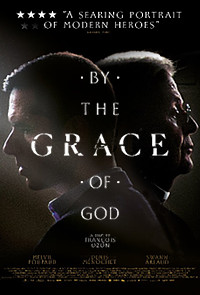 BY THE GRACE OF GOD (Fr)


CHAINED FOR LIFE


A GOOD WOMAN IS HARD TO FIND


MONOS (Col)
* DARK ENCOUNTER


EXTRACURRICULAR


I TRAPPED THE DEVIL

---
1 Nov:

AFTER THE WEDDING


BRITTANY RUNS A MARATHON
* SORRY WE MISSED YOU
8 Nov:
* AMS SECRETS
* DRIVEN


* EARTHQUAKE BIRD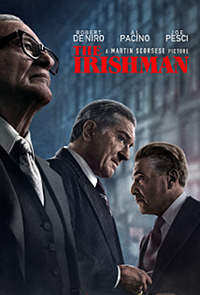 THE IRISHMAN


LUCE
15 Nov:


I LOST MY BODY (Fr)


JONATHAN AGASSI SAVED MY LIFE


JUDY & PUNCH

LE MANS '66


LITTLE MONSTERS


THE REPORT


* HERE COMES HELL
22 Nov:


GREENER GRASS


KNIVES OUT
* PERMISSION (Irn)
* THE DARK RED
29 Nov: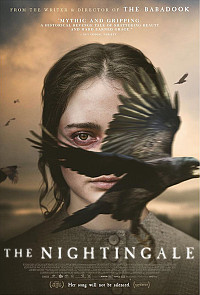 * THE NIGHTINGALE

---
Dec-Apr:
* THE AERONAUTS
* A BEAUTIFUL DAY IN THE NEIGHBORHOOD


MARRIAGE STORY


JOJO RABBIT


THE PERSONAL HISTORY OF DAVID COPPERFIELD
*JUST MERCY


THE LIGHTHOUSE


PARASITE (Kor)
* FIRST LOVE
* GREED


PORTRAIT OF A LADY ON FIRE (Fr)


DON'T LOOK DOWN (Fr)


MONSOON


REAL

---
C O M I N G U P . . .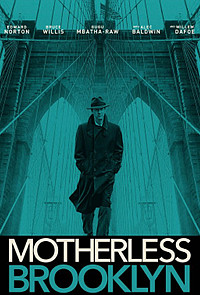 • ZOMBIELAND: DOUBLE TAP. SONS OF DENMARK. THE ADDAMS FAMILY. BOMBSHELL. JAY & SILENT BOB REBOOT. MOTHERLESS BROOKLYN.
• JUST SEX NOTHING PERSONAL. THE THIRD. CONNECT. COPA. COUSINS. THESE PECULIAR DAYS. THE MAN WHO KILLED DON QUIXOTE.
* NOMAD: IN THE FOOTSTEPS OF BRUCE CHATWIN. SILVANA.
* Raindance: AI WEI WEI: YOURS TRULY. THE RACER. LFF: AND THEN WE DANCED. BAD EDUCATION. BURNING CANE. DEERSKIN. EMA. GIVE ME LIBERTY. INVISIBLE LIFE. LITTLE JOE. THE LODGE. MATTHIAS & MAXIME. MOFFIE. ON A MAGICAL NIGHT. TREMORS. VIVARIUM. FrightFest. Outfest. LIFF. Tribeca. Flare. Thessaloniki.
• FROZEN II. DOCTOR SLEEP. LAST CHRISTMAS.

---
N O U K R E L E A S E D A T E . . .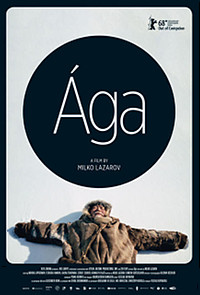 ADAM


AGA (Bul)


ALL CREATURES HERE BELOW


AND THEN WE DANCED (Geo)


BACURAU (Br)


BAD EDUCATION


THE BLOND ONE (Arg)


CLEMENCY


COME TO DADDY


END OF THE CENTURY (Arg)


LITTLE JOE


MATTHIAS & MAXIME


NEVRLAND (Aut)


THE PAINTED BIRD (Cz)


RIALTO


SPIDER IN THE WEB


THIS IS NOT BERLIN (Mex)


TU ME MANQUES


VIVARIUM


THE WEDDING YEAR

* films I've seen, reviews en route

---
See also:
SHADOWS FILM FEST
DOCTOR SLEEP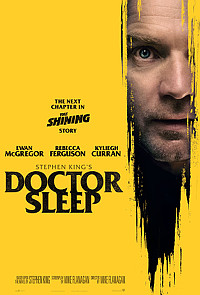 dir-scr Mike Flanagan; with Ewan McGregor,Rebecca Ferguson, Jacob Tremblay, Cliff Curtis, Bruce Greenwood, Zahn McClarnon, Carel Struycken, Emily Alyn Lind 19/US
release UK 31.Oct.19, US 8.Nov.19
There isn't much reason to expect a lot from this movie, especially as it's written and directed by Flanagan, who has kind of slipped into a horror rut of late. But the cast is intriguing, potentially very interesting. And the fact that this is based on Stephen King's sequel to The Shining will make it impossible to ignore. Having read the novel, I know it's a completely different story, centring on the now-adult Danny as he continues to struggle with his "gift". As long as Flanagan doesn't dumb it down for a movie audience....

MIDWAY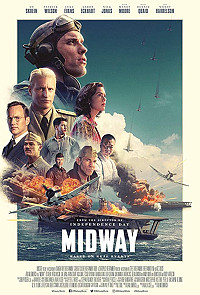 dir Roland Emmerich; with Mandy Moore, Luke Evans, Patrick Wilson, Woody Harrelson, Dennis Quaid, Aaron Eckhart, Nick Jonas, Darren Criss 19/US
release US/UK 8.Nov.19
There was already an all-star blockbuster movie about this WWII battle (in 1976), so I'm not really expecting too much from this one, which is perhaps always the way to go into a Roland Emmerich movie. He's a master at spectacle, and also very good at juggling multiple plot lines. It's when he tries to tell a serious story that he gets into trouble, and this movie looks like it has all of that.

LAST CHRISTMAS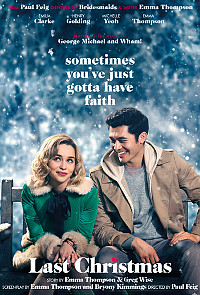 dir Paul Feig; with Emilia Clarke, Henry Golding, Emma Thompson, Michelle Yeoh, Peter Serafinowicz, Patti LuPone, Rob Delaney, Sue Perkins, Rebecca Root 19/UK
release US 8.Nov.19, UK 15.Nov.19
Frankly, the trailer for this Christmas rom-com looks pretty terrible. But then you stop and look at the facts: it's directed and written by people who know what they're talking about; it has Thompson, Yeoh, Serafinowicz and LuPone in the cast, none of whom are missable; and Clarke and Golding can be adorable in the right material. So let's hope this is the right material, and not the Love Actually-with-added-Wham rehash it looks like it might be.

FROZEN II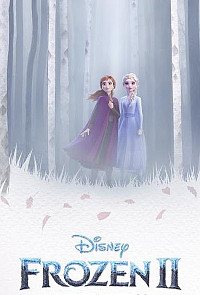 dir Chris Buck, Jennifer Lee; with Kristen Bell, Idina Menzel, Josh Gad, Jonathan Groff, Evan Rachel Wood, Sterling K Brown, Martha Plimpton, Jason Ritter, Alfred Molina 19/US
release US/UK 22.Nov.19
OK, first I must admit that I'm not the biggest Frozen fan. It's good, but hardly one of Disney's best animated features ever. So I'm not really bothered about a sequel, especially as it will need to veer far from the fairy tale the original was based on - expect something much nicer, cuter and generally easier than a princess having a temper tantrum and freezing an entire kingdom! But we can hope...

OPHELIA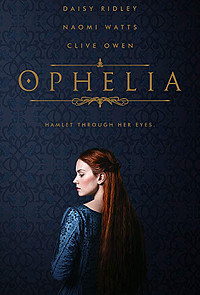 dir Claire McCarthy; with Daisy Ridley, Naomi Watts, Clive Owen, Tom Felton, George MacKay, Daisy Head, Sebastian De Souza, Dominic Mafham, Anna Rust 19/UK
release US 28.Jun.19, UK 22.Nov.19
Yet another big-name British film without a British release date, this looks like a clever reworking of Shakespeare's Hamlet through a new perspective. There's no expectation that this is as clever as Tom Stoppard's Rosencrantz & Guildenstern Are Dead, but the cast is intriguing enough to make the film worth a look. Reviews on the US release have been ok (not raves), which may explain the lack of anticipation over here. But we still want to see it.

CHARLIE'S ANGELS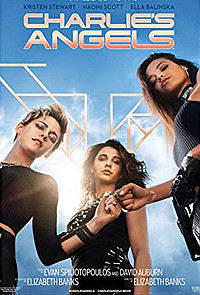 dir Elizabeth Banks; with Kristen Stewart, Naomi Scott, Ella Balinska, Sam Claflin, Elizabeth Banks, Patrick Stewart, Noah Centineo, Jonathan Tucker, Djimon Hounsou 19/US
release US 15.Nov.19, UK 29.Nov.19
This is one of those odd projects that doesn't quite make sense on paper - a rebooted movie franchise based on a rather misogynistic 45-year-old TV series. Not exactly relevant on the cultural front. Although with Elizabeth Banks in charge, here's hopes that (1) it will be funny and (2) it will flip the female perspective on its head, as it badly needs to do. The trailer looks more than a little ridiculous, which is the right direction to go.

THE TWO POPES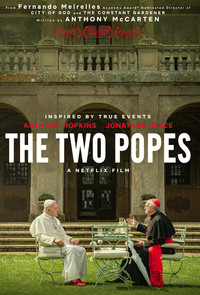 dir Fernando Meirelles; scr Anthony McCarten; with Jonathan Pryce, Anthony Hopkins, Juan Miguel Arias, Lisandro Fiks, Maria Ucedo, Juan Minujin, Sidney Cole, Thomas D Williams 19/Arg
release US 27.Nov.19, UK 20.Dec.19
I missed this at the London Film Festival (it's impossible to see everything), and I heard good things, especially about the acting. Jonathan Pryce has been a favourite actor of mine for decades, so it's great to see him get a meaty role like this, and opposite Anthony Hopkins in a properly serious role too.

FRANKIE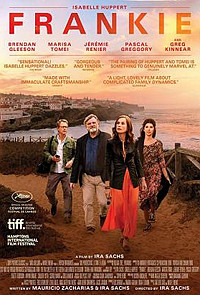 dir Ira Sachs; with Isabelle Huppert, Marisa Tomei, Greg Kinnear, Brendan Gleeson, Jeremie Renier, Sennia Nanua, Pascal Greggory, Vinette Robinson 19/US
release US 25.Oct.19, UK 20.Mar.20
The trailer for this drama is a little oddly put together, which leaves the film feeling a little out of reach. But with a cast like this, it's impossible to ignore. Huppert is simply magnificent in everything, and it will be intriguing to see her mix with the likes of Tomei and Kinnear. Gleeson and Renier are a bit more to her style, both also worth seeing in anything they do. And Ira Sachs has made a series of stunning dramas leading up to this one. Alas, the UK release has been pushed back to next spring.

---
Also on my want-to-see list...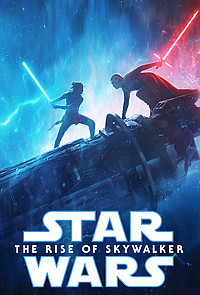 Autumn:
THE DEATH OF DICK LONG

21 BRIDGES

THE ADDAMS FAMILY

JAY & SILENT BOB REBOOT

JEXI

LUCY IN THE SKY

3 FROM HELL

Winter:
BOMBSHELL

CATS

LITTLE WOMEN

STAR WARS: THE RISE OF SKYWALKER

Spring/Summer:
MULAN

TOP GUN: MAVERICK

No UK release date:
THE MAN WHO KILLED DON QUIXOTE

WHERE'D YOU GO BERNADETTE