22 Nov: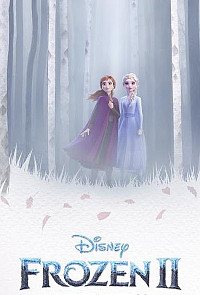 FROZEN II


21 BRIDGES


HARRIET


OPHELIA


THEM THAT FOLLOW

I LOST MY BODY (Fr)


JUDY & PUNCH

GREENER GRASS

KILL BEN LYK

INTO THE MIRROR

PERMISSION (Irn)


DEPECHE MODE: SPIRITS IN THE FOREST

THE AMAZING JOHNATHAN DOCUMENTARY

THE DARK RED

ADONIS (Chn)
29 Nov:


ATLANTICS (Sen)


CHARLIE'S ANGELS


KNIVES OUT
* THE NIGHTINGALE


THE TWO POPES

---
6 Dec:
* BUDDIES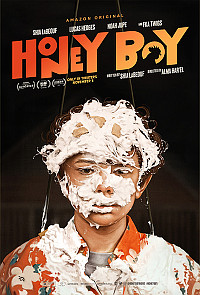 HONEY BOY


ORDINARY LOVE
13 Dec:


PINK WALL
* SONS OF DENMARK (Den)


THE KINGMAKER
20 Dec:
* ROMEO & JULIET: BEYOND WORDS
27 Dec:
* LITTLE WOMEN

---
Jan-May:

JOJO RABBIT


IN THE LINE OF DUTY
* A HIDDEN LIFE
* THE HOST
* BOMBSHELL


FEEDBACK


JUST MERCY


THE MAN WHO KILLED DON QUIXOTE


A SERIAL KILLER'S GUIDE TO LIFE


THE PERSONAL HISTORY OF DAVID COPPERFIELD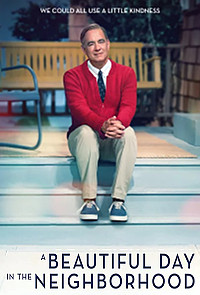 A BEAUTIFUL DAY IN THE NEIGHBORHOOD


THE LIGHTHOUSE
* DANIEL ISN'T REAL


PARASITE (Kor)


FIRST LOVE (Jpn)


END OF THE CENTURY (Arg)


GREED


LITTLE JOE


PORTRAIT OF A LADY ON FIRE (Fr)


AND THEN WE DANCED (Geo)


BACURAU (Br)


REAL


EMA (Chl)


DEERSKIN (Fr)


DON'T LOOK DOWN (Fr)


MONSOON

---
C O M I N G U P . . .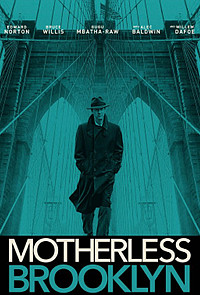 • MOTHERLESS BROOKLYN. WAVES. PLAYING WITH FIRE. RICHARD JEWELL. DARK WATERS.
• KNIVES AND SKIN. GRETA. NO FATHERS IN KASHMIR. FOR SAMA. THE HIGHWAYMEN. ANIMALS. ANIARA. THE BRINK. MAKING WAVES. COLD CASE HAMMERSKJOLD. TONI MORRISON: THE PIECES I AM.
* NOMAD: IN THE FOOTSTEPS OF BRUCE CHATWIN. SILVANA.
* Raindance. LFF. FrightFest. Outfest. LIFF. Tribeca. Flare.
• JAY & SILENT BOB REBOOT. LUCY IN THE SKY.

---
N O U K R E L E A S E D A T E . . .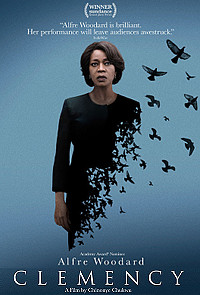 BABYTEETH


BAD EDUCATION


CLEMENCY


COUSINS (Br)


HAPPY BIRTHDAY (Fr)


INVISIBLE LIFE (Br)


THE LODGE


THE LONGEST NIGHT (Ec)


MARTIN EDEN (It)


MATTHIAS & MAXIME (Can)


MOFFIE (SA)


NEVRLAND (Aut)


ON A MAGICAL NIGHT (Fr)


THE PAINTED BIRD (Cz)


RIALTO


THESE PECULIAR DAYS (Mex)


THIS IS NOT BERLIN (Mex)


TREMORS (Gua)


VIVARIUM

* films I've seen, reviews en route

---
See also:
SHADOWS FILM FEST
STAR WARS: THE RISE OF SKYWALKER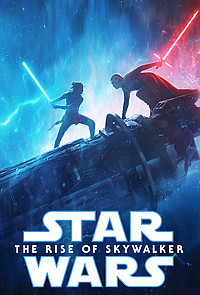 dir JJ Abrams; with Daisy Ridley, John Boyega, Adam Driver, Domhnall Gleeson, Oscar Isaac, Carrie Fisher, Mark Hamill, Anthony Daniels, Ian McDiarmid, Billy Dee Williams, Lupita Nyong'o, Kelly Marie Tran, Keri Russell, Richard E Grant 19/UK
release US/UK 20.Dec.19
One of the most anticipated sequels in history, culminating a 42-year saga. So it's a shame that JJ Abrams threw out the plot George Lucas developed for this final trilogy back in the late 1970s. Instead, he basically remade Episode IV with the entertaining The Force Awakens, then Rian Johnson did something hugely inventive with The Last Jedi and fan grumbling scared Disney into handing the last episode back to safe-hands Abrams. All of which is worrying. But this is still going to be a great movie, and no one will want to miss it. Certainly not this founding member of the Official Star Wars Fan Club.

CATS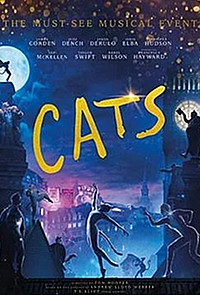 dir Tom Hooper; with Judi Dench, Ian McKellen, Idris Elba, Jennifer Hudson, Francesca Hayward, Rebel Wilson, Taylor Swift, James Corden, Ray Winstone, Jason Derulo 19/UK
release US/UK 20.Dec.19
After this trailer freaked us all out, a certain level of curiosity has set in. Can a movie sustain this bizarrely imaginative universe on-screen over the course of a feature-length story? How long will it take before we stop feeling a little queasy about all of these naked, furry actors? Frankly, the source musical is deeply odd as well, which is why it has taken some 40 years to make it to the screen. It's unclear whether this bold approach will succeed, but I definitely want to see it.

RICHARD JEWELL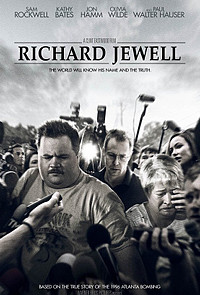 dir Clint Eastwood; with Paul Walter Hauser, Olivia Wilde, Sam Rockwell, Jon Hamm, Kathy Bates, Nina Arianda, Ian Gomez, Niko Nicotera, Mike Pniewski 19/US
release US 13.Dec.19, UK 31.Jan.20
Once again, Clint Eastwood drops a serious-looking film right into the middle of awards season. You can never count him out, and this is a topical look at news-cycle infamy centred around the true story of the eponymous suspect in the 1996 Atlanta Olympics bombing. The weighty cast can't help but add interest, as do the ideas that this story will need to play around with. It also helps that the script is by the usually astute Billy Ray.

DOLITTLE aka: The Voyage of Doctor Dolittle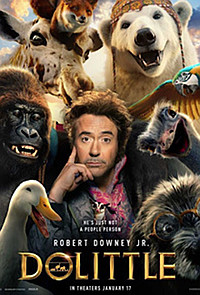 dir Stephen Gaghan; with Robert Downey Jr; voices Tom Holland, Emma Thompson, Octavia Spencer, Jim Broadbent, Rami Malek, Ralph Fiennes, Antonio Banderas, Marion Cotillard, Michael Sheen, John Cena, Jessie Buckley, Selena Gomez 20/UK
release US 17.Jan.20, UK 7.Feb.20
Yet another vintage property for which a remake doesn't seem particularly necessary, perhaps the draw here was the ability to render the animals using animation. Although this means the film is likely to be a lot more cartoonish than previous versions. Downey has a lot of charisma in the trailer, and the voice cast is almost ridiculourly over-egged with hugely talented actors. Which also hints to a more cartoonishly comical approach. From the director of Syriana. Hmmm...

FANTASY ISLAND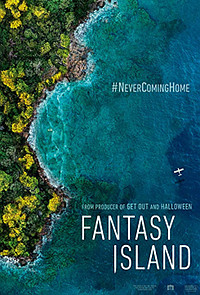 dir Jeff Wadlow; with Michael Pena, Maggie Q, Lucy Hale, Jimmy O Yang, Austin Stowell, Ryan Hansen, Michael Rooker, Kim Coates, Portia Doubleday 20/US
release US/UK 14.Feb.20
To put it kindly, Jeff Wadlow perhaps doesn't have the shiniest directing resume in Hollywood (Truth or Dare, Kick Ass 2). But the idea for this movie looks witty and original - taking the iconically silly 1970s anthology show and revealing it as the supernatural horror it always was. The cast is sharp enough to make this worth a look, even if the trailer seems to give away far too much about the premise and plot. But the bigger question is: where's Tattoo?

THE INVISIBLE MAN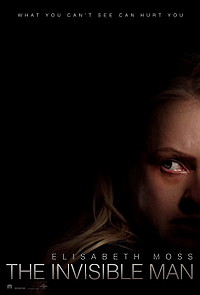 dir Leigh Whannell; with Elisabeth Moss, Oliver Jackson-Cohen, Aldis Hodge, Storm Reid, Harriet Dyer, Amali Golden, Sam Smith, Benedict Hardie 20/US
release US/UK 28.Feb.20
When this new adaptation of the classic HG Wells novel was first announced, it didn't quite make sense that Moss was the star. Now the trailer reveals this as a freak-out horror movie, and it looks properly nasty. It's a great idea to tell this story from this perspective, because it will be a lot more intense on a variety of levels. Whannell isn't known for bringing much emotional resonance to his films, but if he gets that right here, this could be a new classic.

WENDY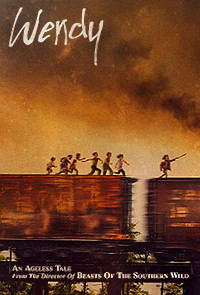 dir Benh Zeitlin; with Devin France, Yashwa Mack, Tommie Milazzo, Shay Walker, Stephanie Lynn Wilson 20/US
release US/UK 28.Feb.20
This looks like an ambitious and very cool followup to Beasts of the Southern Wild for filmmaker Zeitlin. The trailer looks like a fresh take on the classic Peter Pan story, with an earthy, intriguingly realistic exploration of the theme of childhood imagination and independence. With hints of Lord of the Flies, it appears like it will be powerfully involving and perhaps also darkly moving.

FRANKIE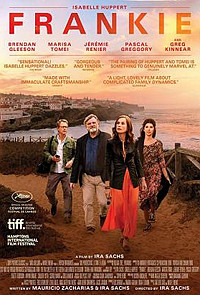 dir Ira Sachs; with Isabelle Huppert, Marisa Tomei, Greg Kinnear, Brendan Gleeson, Jeremie Renier, Sennia Nanua, Pascal Greggory, Vinette Robinson 19/US
release US 25.Oct.19, UK 20.Mar.20
The trailer for this drama is a little oddly put together, which leaves the film feeling a little out of reach. But with a cast like this, it's impossible to ignore. Huppert is simply magnificent in everything, and it will be intriguing to see her mix with the likes of Tomei and Kinnear. Gleeson and Renier are a bit more to her style, both also worth seeing in anything they do. And Ira Sachs has made a series of stunning dramas leading up to this one. Alas, the UK release has been pushed back to next spring.

---
Also on my want-to-see list...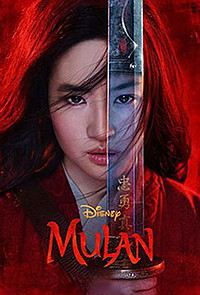 Autumn:
JEXI

LUCY IN THE SKY

JAY & SILENT BOB REBOOT

Winter:
SPIES IN DISGUISE

COLOR OUT OF SPACE

CALL OF THE WILD

Spring/Summer:
MULAN

ONWARD

THE WAY BACK

ANTLERS

PETER RABBIT 2: THE RUNAWAY

SPONGEBOB: SPONGE ON THE RUN

SOUL

JUNGLE CRUISE

TOP GUN: MAVERICK

No UK release date:
THE DEATH OF DICK LONG

WHERE'D YOU GO BERNADETTE