3 Dec: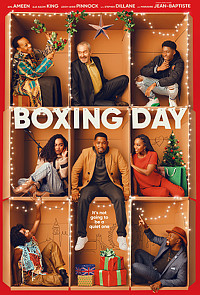 BOXING DAY*


C'MON C'MON


SILENT NIGHT


ENCOUNTER

BENEDETTA (Fr)


RED ROCKET


THE HAND OF GOD (It)


FLEE

THE FRENCH BOYS (shorts)
10 Dec:



BEING THE RICARDOS*


ENCOUNTER
17 Dec:


THE LOST DAUGHTER


NINE DAYS
24 Dec:


PARALLEL MOTHERS* (Sp)


SING 2*


31 Dec:


BOILING POINT


THE HUMANS*


TITANE (Fr)


THE TRAGEDY OF MACBETH

---
7 Jan: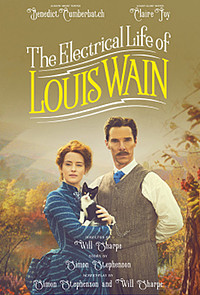 THE ELECTRICAL LIFE OF LOUIS WAIN


KING CAR (Br)


THE LOST DAUGHTER


A HERO (Irn)
14 Jan:


BELLE (Jpn)


MEMORIA (Col)


SAVE THE CINEMA*


THE TRAGEDY OF MACBETH
21 Jan:



MUNICH: THE EDGE OF WAR


THE SOUVENIR: PART II


28 Jan:


FIREBIRD


PARALLEL MOTHERS* (Sp)


SING 2*

---
Feb-Apr:


ALI & AVA


BELFAST


BENEDICTION


CICADA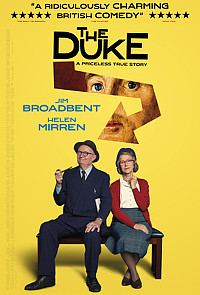 THE DUKE


FLEE


MOTHERING SUNDAY


PETROV'S FLU (Rus)


BENEDETTA (Fr)


COMPARTMENT NO 6 (Fin)


PARIS, 13TH DISTRICT (Fr)


THE PHANTOM OF THE OPEN
TBC:


A BIRD FLEW IN


FATHER OF FLIES


THE FEAST


LIVING*


LUZZU (Mlt)


P.S. BURN THIS LETTER PLEASE


RURANGI


SUBLET


WRATH OF MAN

* reviews under embargo
---
C O M I N G U P . . .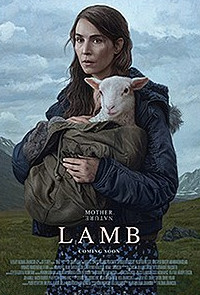 • FINAL ACCOUNT. THE GOOD BOSS. OPERATION MINCEMEAT. AGNES. BEYTO. FAMOUS. FRANCE. THE FRENCH BOYS 2. HOPE. I AM SYD STONE. LAMB. NIGHTMARE ALLEY. LOLA AND THE SEA. TINA. FIRST KISS. I'M YOUR MAN. SWAN SONG (Stephens). SWAN SONG (Cleary). MASS.
• THE MATRIX RESURRECTIONS. SPIDER-MAN: NO WAY HOME. WEST SIDE STORY.

---
N O U K R E L E A S E D A T E . . .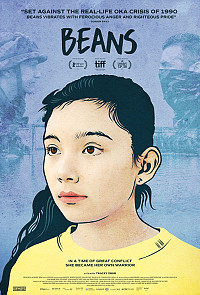 BEANS


BERGMAN ISLAND


BLOOD ON HER NAME


CLIFF WALKERS (Chn)


HOMEWRECKER


JOE BELL


JUMP, DARLING


MAINSTREAM


MONDAY


RED ROCKET


THE RENTAL


SIBERIA (It)


THE STAND IN


TOGETHER TOGETHER


THE YEAR OF THE EVERLASTING STORM

---
UNRELEASED FESTIVAL FILMS...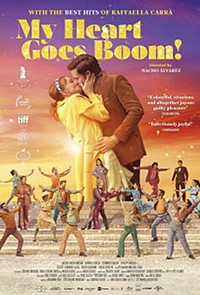 • Raindance: AGAINST THE CURRENT. THE DROWNING OF ARTHUR BRAXTON. IN THE MIRROR. LISTEN. MIGUEL'S WAR. MY HEART GOES BOOM. THE NOISE OF MACHINES. THE POP SONG. THE ROSSELLINIS. ZIP IT.
• LFF: 7 DAYS. COP SECRET. COSTA BRAVA, LEBANON. DASHCAM. HIT THE ROAD. INEXORABLE. MONEY HAS FOUR LEGS. PLAYGROUND. TRUE THINGS.
• FrightFest: SWEETIE, YOU WON'T BELIEVE IT. WHEN THE SCREAMING STARTS.
• Outfest: FIRSTNESS. POTATO DREAMS OF AMERICA.
• Sundance London: FIRST DATE. HUMAN FACTORS. PLEASURE.
• Flare: COLORS OF TOBI. CURED. DRAMARAMA. THE GREENHOUSE. KISS ME BEFORE IT BLOWS UP. THE OBITUARY OF TUNDE JOHNSON. POPPY FIELD.

See also:
SHADOWS FILM FEST
NOTE: Cinemas are open, but release dates are still in flux, testing our patience.
We'll keep covering both theatrical and streaming releases...
WEST SIDE STORY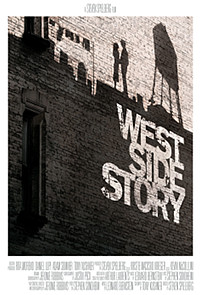 dir Steven Spielberg; with Ansel Elgort, Rachel Zegler, Ariana DeBose, Rita Moreno, David Alvarez, Corey Stoll, Brian d'Arcy James, Curtiss Cook 21/US
release US/UK 10.Dec.21
Based on the 1957 stage musical (and the iconic 1961 Oscar-winning film adaptation), this variation on Romeo & Juliet is robust enough to withstand a remake, especially in the hands of Spielberg. The question is how he handles the demands of bringing a big Broadway musical to the screen, and how it can be updated and refreshed with a more current sensibility. Having Tony Kushner on board to write the script should help.

SPIDER-MAN: NO WAY HOME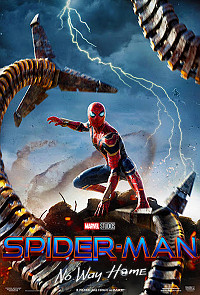 dir Jon Watts; with Tom Holland, Zendaya, Benedict Cumberbatch, Marisa Tomei, JK Simmons, Jon Favreau, Angourie Rice, Alfred Molina, Jamie Foxx 21/US
release US/UK 17.Dec.21
Jon Watts and Tom Holland head into their third Spider-Man movie with big expectations, and the trailers make it clear that this is going to be a mind-bending romp fueled by some multiverse trickery courtesy Cumberbatch's Dr Strange. This allows Marvel to bring back villains like Molina and Foxx from previous incarnations of the character, and rumour has it that Andrew Garfield and Tobey Maguire will pop up as well. Multiverse movies are tricky to stick, so let's hope the script is sharp and coherent.

THE MATRIX RESURRECTIONS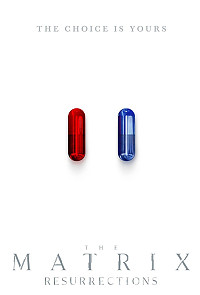 dir Lana Wachowski; with Keanu Reeves, Carrie-Anne Moss, Yahya Abdul-Mateen II, Jada Pinkett Smith, Christina Ricci, Jessica Henwick, Jonathan Groff, Priyanka Chopra, Neil Patrick Harris, Lambert Wilson 21/US
release US/UK 22.Dec.21
Lana Wachowski is back in the Matrix, this time without her sister Lily to tell a story that apparently follows the 1999 original and ignores the two 2003 sequels. Reeves and Moss are back (as are Pinkett Smith and Wilson), with Abdul-Mateen as a younger Morpheus and some terrific additional cast members. The trailer looks suitably trippy, taking advantage of 20 years of improvements in effects work. So this should be both a brainbender and an eyecatcher.

THE KING'S MAN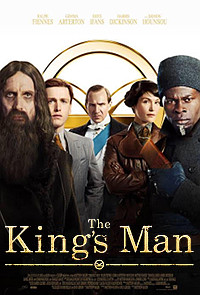 dir Matthew Vaughn; with Ralph Fiennes, Gemma Arterton, Harris Dickinson, Rhys Ifans, Djimon Hounsou, Aaron Taylor-Johnson, Stanley Tucci, Matthew Goode, Alexandra Maria Lara 21/UK
release UK/US 22.Dec.21
Yet another pandemic-delayed movie, Vaughn's Kingsman prequel is set a century ago, so will offer some period-style flourishes to the back story about this gentleman's spy agency. The cast is seriously star-studded, and the vibe looks like Vaughn's enjoyable mix of action, dry comedy and a British stiff upper lip. Let's hope the story remains grounded just a bit in history, to add some resonance.

THE TENDER BAR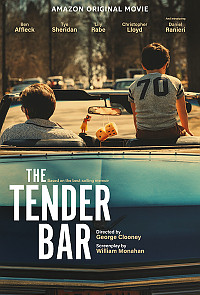 dir George Clooney; with Ben Affleck, Tye Sheridan, Daniel Ranieri, Lily Rabe, Christopher Lloyd, Max Martini, Max Casella, Ron Livingston 21/US
release US 17.Dec.21, UK 7.Jan.22
The premise for this film seems simple, following a teen who looks for father figures among the customers at his uncle's Long Island bar. But there's clearly a lot to it, with a script by the insightful William Monahan and a nicely eclectic cast. The film had a last-minute slot without press screenings at the London Film Festival in October, so I'm still waiting for a chance to see it. Word of mouth has been good so far.

OPERATION MINCEMEAT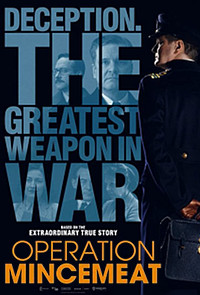 dir John Madden; with Colin Firth, Matthew Macfadyen, Kelly Macdonald, Penelope Wilton, Johnny Flynn, Jason Isaacs, Alex Jennings, Mark Gatiss, James Fleet, Simon Russell Beale 21/UK
release UK 14.Jan.22
Based on a terrific true story, this adventure thriller is about a group of Brits who use rampant deception to outwit Germans during World War II. Madden is a solid director for this kind of material, which looks like a blending of comedy and suspense played to perfection by an unusually strong British cast. And the fact that Flynn is playing James Bond creator Ian Fleming will add an extra spark of interest in the project.

NIGHTMARE ALLEY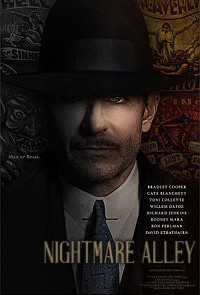 dir Guillermo Del Toro; with Bradley Cooper, Cate Blanchett, Toni Collette, Willem Dafoe, Richard Jenkins, Rooney Mara, Ron Perlman, David Strathairn 21/US
release US 17.Dec.21, UK 21.Jan.22
With what looks like a dark and complex plot, this story about manipulative people is sure to offer its first rate cast quite a bit of gristle to chomp on. The trailer is gorgeous, even if it makes the film look overdesigned to within an inch of its life. But Del Toro is terrific at creating movies that delve into the subconscious, pulling up deeper resonances than expected. Let's just hope that he is able to keep the murkiness in check.

THE BATMAN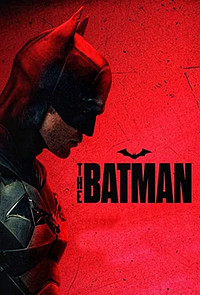 dir Matt Reeves; with Robert Pattinson, Jeffrey Wright, Zoe Kravitz, Colin Farrell, Paul Dano, Barry Keoghan, Andy Serkis, Peter Sarsgaard, John Turturro, Rupert Penry-Jones 21/US
release US/UK 4.Mar.22
Reeves has past form with refreshing a franchise (see Planet of the Apes), so it will be interesting to see what he does with this behemoth. It's looking like a smaller-style dramatic approach, even if it includes iconic figures like Catwoman, Penguin and Riddler (Kravitz, Farrell and Dano, respectively). Pattinson has been on a role lately, creating terrific characters in a range of movies, so let's hope he really goes for it here. Alas, the release has now been pushed back until spring 2022.

---
Also on my want-to-see list...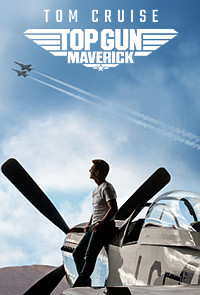 Autumn:
THE PROTEGE

ROBIN ROBIN

Winter:
BACK TO THE OUTBACK

DON'T LOOK UP

JOURNAL FOR JORDAN

MOTHER/ANDROID

SWAN SONG

MORBIUS

AMBULANCE

MOONFALL

THE OUTFIT

UNCHARTED

Spring:
DOWNTON ABBEY: A NEW ERA

TURNING RED

DC LEAGUE OF SUPER-PETS

TOP GUN: MAVERICK

Summer:
LIGHTYEAR

MINIONS: THE RISE OF GRU