---
20th FrightFest • London, 22-26.Aug.19
---
23 Aug: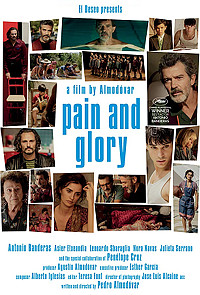 PAIN AND GLORY (Sp)


SCARY STORIES TO TELL IN THE DARK


CRAWL


HAIL SATAN?
30 Aug:
* ASTERIX: THE SECRET OF THE MAGIC POTION


BAIT
* MEMORY
* A MILLION LITTLE PIECES


THE SOUVENIR


KANARIE

---
6 Sep: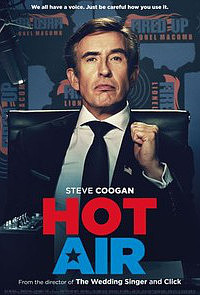 HOT AIR


THE SHINY SHRIMPS (Fr)


* THE WIND
20 Sep:


THE LAST TREE
27 Sep:


MAPPLETHORPE

---
11 Oct:
* AMERICAN WOMAN
18 Oct:


THE PEANUT BUTTER FALCON
25 Oct:
* BY THE GRACE OF GOD (Fr)
* DARK ENCOUNTER
* EXTRACURRICULAR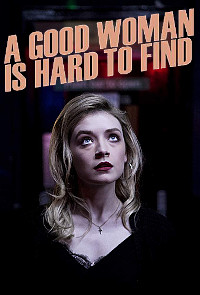 * A GOOD WOMAN IS HARD TO FIND


I TRAPPED THE DEVIL
* PERMISSION (Irn)

---
Nov-Dec:

JONATHAN AGASSI SAVED MY LIFE


AFTER THE WEDDING


BRITTANY RUNS A MARATHON
* DRIVEN
* AMS SECRETS


LUCE
* HERE COMES HELL
* LITTLE MONSTERS
* THE DARK RED

---
C O M I N G U P . . .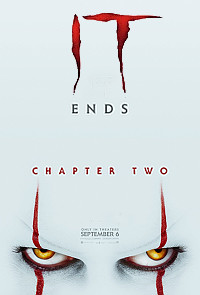 • PHOENIX. ANGEL HAS FALLEN. IT: CHAPTER TWO.
• THE FURIES. THE MUSTANG. ROJO. NIGHT HUNTER. EMPATHY INC. BATHROOM STALLS & PARKING LOTS. ALL MALE, ALL NUDE: JOHNSONS. MOTHER. HOTEL MUMBAI. PARASITE. CARGO. THE MAN WHO KILLED DON QUIXOTE.
* BEAUTY & DECAY. NOMAD: IN THE FOOTSTEPS OF BRUCE CHATWIN. SILVANA. SOUTHERN PRIDE.
• FrightFest: COME TO DADDY. Outfest. LIFF. Tribeca. Flare. Thessaloniki. LFF. Raindance.
• THE FAREWELL. JUDY. THE KITCHEN. RAMBO: LAST BLOOD.

---
N O U K R E L E A S E D A T E . . .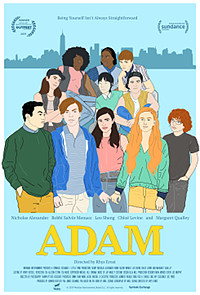 ADAM


ALL CREATURES HERE BELOW


THE BLOND ONE (Arg)


CASSANDRO THE EXOTICO!


END OF THE CENTURY (Arg)


EUPHORIA


FUNNY STORY


DEEP MURDER


HAGAZUSSA (Ger)


LITTLE WOODS


LUCID


THE MOUNTAIN


NEVRLAND (Aut)


THE PROFESSOR AND THE MADMAN


ROOM FOR RENT


SUMMER NIGHT


SUPERVIZED


SWINGING SAFARI


THIS IS NOT BERLIN (Mex)


TU ME MANQUES

* films I've seen, reviews en route

---
See also:
SHADOWS FILM FEST
THE KITCHEN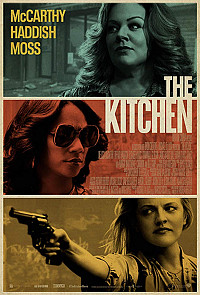 dir Andrea Berloff; with Elisabeth Moss, Melissa McCarthy, Tiffany Haddish, Domhnall Gleeson, Common, James Badge Dale, Margo Martindale, Bill Camp, Brian d'Arcy James 19/US
release US 9.Aug.19, UK 20.Sep.19
This simply looks unmissable: a rare chance to see McCarthy and Haddish in serious roles, alongside the always terrific Moss and a support cast full of ace veterans (everybody really needs to be a Margo Martindale completist). The plot looks like a bit like a 1970s-set variation on Widows, with a much more pulpy sensibility. So the film looks edgy and fun too. And it will be interesting to see actor-writer Berloff make her directing debut by taking on the big boys at what they think they do best.

RAMBO: LAST BLOOD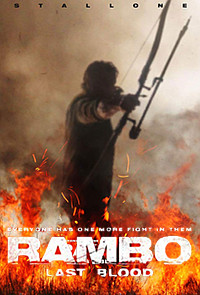 dir Adrian Grunberg; with Sylvester Stallone, Paz Vega, Oscar Jaenada, Louis Mandylor, Adriana Barraza, Joaquin Cosio, Yvette Monreal, Jessica Madsen 19/US
release US/UK 20.Sep.19
Stallone has an uncanny knack for keeping his franchises running and running, and he promises that this will be the final appearance of hyper-violent veteran John Rambo. This fifth film is set in Arizona and finds him taking on a Mexican drug cartel. At age 73. What's not to like? The trailer works rather dilligently to evoke the tone of Hugh Jackman's Wolverine swansong Logan, which perhaps is an unfortunate link to the filmmaker behind Stallone's finest ever performance (see Cop Land). If only James Mangold was directing this one.

THE GOLDFINCH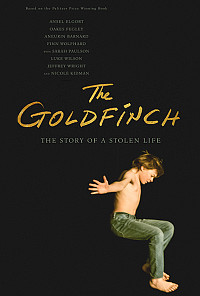 dir John Crowley; with Ansel Elgort, Oakes Fegley, Aneurin Barnard, Finn Wolfhard, Nicole Kidman, Sarah Paulson, Jeffrey Wright, Luke Wilson, Denis O'Hare 19/US
release US 13.Sep.19, UK 27.Sep.19
With a running time of two and a half hours, this epic drama (based on a Pulitzer-winning book) is clearly swinging for an awards-season home run. And with a powerful, eclectic cast, it has a good chance of getting noticed. The trailer certainly has a grand tone, with a plot that hinges on a terrorist attack. But it also looks extremely Serious, with a capital S. And that's a difficult balancing act to pull off.

JUDY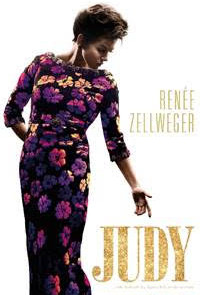 dir Rupert Goold; with Renee Zellweger, Jessie Buckley, Rufus Sewell, Michael Gambon, Bella Ramsey, Finn Wittrock, Fenella Woolgar, Andy Nyman, Lucy Russell 19/UK
release US 27.Sep.19, UK 4.Oct.19
It was kind of imposisble to imagine Zellweger in this role until the first trailer emerged. And indeed her performance looks uncanny. She's also surrounded with a superb cast of actors who know how to add oomph to a role. So this has the potential to be something properly jaw-dropping. Director Goold is a bit of an unknown - he's only made one movie (the underrated True Story), so he has a lot to prove here.

THE IRISHMAN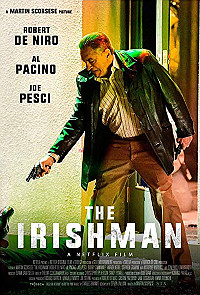 dir Martin Scorsese; with Robert De Niro, Al Pacino, Harvey Keitel, Joe Pesci, Anna Paquin, Jesse Plemons, Stephen Graham, Jake Hoffman, Bobby Cannavale 19/US
release US 27.Sep.19 (NYFF), UK 13.Oct.19 (LFF)
The mega-wattage in this true drama is a little overwhelming, reuniting Scorsese with De Niro, Pesci and Keitel, plus Pacino, Paquin, et al. The story of Jimmy Hoffa has never been told on-screen, and the use of digital make-up to make the actors look youthful seems eerily effective (hopefully not too gimmicky). It's only listed as premiering at festivals in New York and London, and surely if Netflix wants to take over awards season (again), they'll also make sure it gets into cinemas.

FRANKIE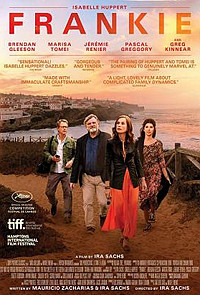 dir Ira Sachs; with Isabelle Huppert, Marisa Tomei, Greg Kinnear, Brendan Gleeson, Jeremie Renier, Sennia Nanua, Pascal Greggory, Vinette Robinson 19/US
release US 25.Oct.19, UK tbc
The trailer for this drama is a little oddly put together, which leaves the film feeling a little out of reach. But with a cast like this, it's impossible to ignore. Huppert is simply magnificent in everything, and it will be intriguing to see her mix with the likes of Tomei and Kinnear. Gleeson and Renier are a bit more to her style, both also worth seeing in anything they do. And Ira Sachs has made a series of stunning dramas leading up to this one. There's no UK release date, but I'm hoping for a London Film Fest slot.

DOCTOR SLEEP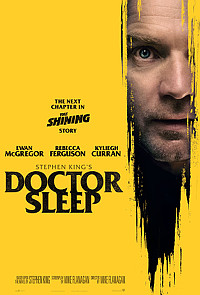 dir-scr Mike Flanagan; with Ewan McGregor,Rebecca Ferguson, Jacob Tremblay, Cliff Curtis, Bruce Greenwood, Zahn McClarnon, Carel Struycken, Emily Alyn Lind 19/US
release UK 31.Oct.19, US 8.Nov.19
There isn't much reason to expect a lot from this movie, especially as it's written and directed by Flanagan, who has kind of slipped into a horror rut of late. But the cast is intriguing, potentially very interesting. And the fact that this is based on Stephen King's sequel to The Shining will make it impossible to ignore. Having read the novel, I know it's a completely different story, centring on the now-adult Danny as he continues to struggle with his "gift". As long as Flanagan doesn't dumb it down for a movie audience....

OPHELIA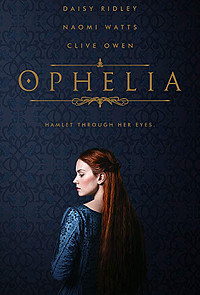 dir Claire McCarthy; with Daisy Ridley, Naomi Watts, Clive Owen, Tom Felton, George MacKay, Daisy Head, Sebastian De Souza, Dominic Mafham, Anna Rust 19/UK
release US 28.Jun.19, UK tbc
Yet another big-name British film without a British release date, this looks like a clever reworking of Shakespeare's Hamlet through a new perspective. There's no expectation that this is as clever as Tom Stoppard's Rosencrantz & Guildenstern Are Dead, but the cast is intriguing enough to make the film worth a look. Reviews on the US release have been ok (not raves), which may explain the lack of anticipation over here. But we still want to see it.

---
Also on my want-to-see list...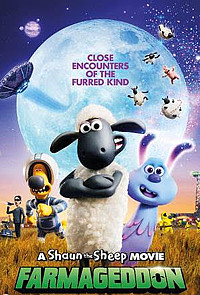 Summer:
DRIVEN

FREAKS

THEM THAT FOLLOW

Autumn:
THE DEATH OF DICK LONG

THE FAREWELL

21 BRIDGES

THE ADDAMS FAMILY

DOLEMITE IS MY NAME

FARMING

GEMINI MAN

IT CHAPTER 2

JAY & SILENT BOB REBOOT

JOKER

THE LODGE

OFFICIAL SECRETS

A SHAUN THE SHEEP MOVIE: FARMAGEDDON

3 FROM HELL

CHARLIE'S ANGELS

FROZEN II

LE MANS '66 (aka FORD V FERRARI)

MIDWAY

Winter:
CATS

LITTLE WOMEN

PORTRAIT OF A LADY ON FIRE

STAR WARS: THE RISE OF SKYWALKER

Spring/Summer:
MULAN

TOP GUN: MAVERICK

No UK release date:
THE MAN WHO KILLED DON QUIXOTE

WHERE'D YOU GO BERNADETTE