SHADOWS ON THE WALL | REVIEWS | NEWS | FESTIVAL | AWARDS | Q&A | ABOUT | TALKBACK

Shadows off the beaten path
Indies, foreigns, docs, videos, revivals and shorts...
On this page: CITY OF GHOSTS
DAVID LYNCH: THE ART LIFE | REAL BOY
< < D O C S
last update 25.Jul.17
See also: SHADOWS FILM FESTIVAL
---

R E V I E W B Y R I C H C L I N E
City of Ghosts


MUST

SEE
dir-prd Matthew Heineman
with Aziz Alhamza, Mohamad, Hamoud al-Mousa
Hassan al-Mousa, Naji Jerf, Sfef, Hussam, Abu Bakr Al-Baghdadi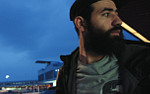 release US 7.Jul.17,
UK 21.Jul.17
17/US A&E 1h30

---
SUNDANCE FILM FEST


A haunting companion piece to Last Men in Aleppo, another film about a devastated city in Syria, this documentary explores what is happening in Raqqa and the intrepid rebel journalists trying to make sure the world hears about it. It's a bracingly well-made film, combining a range of jaw-dropping footage with the powerfully involving story of a group of guys risking everything for their homeland.

After President Assad cracked down on pro-democracy protesters in Raqqa, eliciting increased unrest by torturing a group of schoolchildren, Daesh militants swept into the vacuum and seized the city as the capital of their Islamic state. And things got much worse. Aziz and Hamoud were university students, while Mohamad was a high school maths teacher; their anger at Assad turned into a guerrilla journalistic movement called Raqqa Is Being Slaughtered Silently (RBSS). Their undercover reporters have documented Daesh's brutality over the years, even after all three founders were forced to flee for their lives.

Filmmaker Heineman assembles this almost like a thriller, following these young men through their harrowing experiences as they escape to Turkey, where their editor Naji Jerf is murdered by Daesh, and then to a hideout in Germany, where they are forced to confront violently racist anti-immigrant protests. Through all of this, they are consumed with worry for their colleagues and relatives in Syria. One of the film's wrenching segments involves Hamoud and his brother Hassan receiving a video of their father being arrested and executed.

These guys were carefree students before the protests began, partying with their friends in what was once a relaxed, hospitable provincial city. When Assad's attacks became unbearable, they had no choice but to stand up for their rights. Then when Daesh moved in, they risked their lives to show the world what was happening. Now in exile, they watch with revulsion at what's happening back home. The film captures their transformation from thoughtless young people into concerned heroes without lionising them. Each displays a sense of regret and even exhaustion.

The film is unflinching in its depiction of the situation in Raqqa. The RBSS footage isn't blurred here as it is on the nightly news, so the executions and brutality are shown in all their horror. In addition to this news footage, Heineman also includes telling clips from Daesh propaganda films, which are produced to an unnervingly high standard to lure young people from the West to live their violent videogame fantasies. As the RBSS team emphasis, this isn't a war against Daesh, it's a battle against extremist thought.
18 themes, real violence, language
---
21.Jun.17
---

R E V I E W B Y R I C H C L I N E
David Lynch: The Art Life


dir Jon Nguyen, Rick Barnes, Olivia Neergaard-Holm
prd Jon Nguyen, Jason S, Sabrina S Sutherland
with David Lynch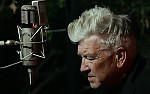 release US 31.Mar.7,
UK 9.Jun.17
16/US 1h29

---



Even though the filmmakers strain to be clever and artistic, the simplicity of this documentary is striking. It explores the thoughts and feelings of the young David Lynch as he emerged from childhood into a world of artists and eventually discovered his passion for filmmaking. It doesn't explore his movies, but it offers a fascinating glimpse into how he sees the world, and how he found his voice.

Growing up in Montana, Idaho and Virginia, Lynch's childhood was a mix of sunny antics and darker rebellion, watched over by loving parents. His mother recognised his artistic streak from a very young age, refusing to give him colouring books because they might limit his imagination (his siblings did get them). Later, his father wasn't so sure that studying at art college was such a great idea, but he too came to support his son. Then after Lynch started experimenting with film at university, he won a grant to study in Hollywood.

Lynch narrates the story in his dry, witty way, filling the movie with colourful anecdotes that are packed with vivid details. In present-day clips, we watch him at the microphone recording his voiceover, and also working on a massive piece of art that combines sculpture and painting, while his young daughter Lula circles around him. His words are illustrated with a remarkable collection of stills and clips, including family home movies and segments from his early experimental films.

Lynch's storytelling is so engaging that it provides a beautifully crisp through-line to distract from the flourishes the filmmakers continually throw in. Everything is a bit heightened, from the way the film is shot (by producer Jason S) and edited (by director Neergaard-Holm) to Jonatan Bengta's growly score. It often feels like the filmmakers are trying to upstage Lynch with their own artistic sensibilities, which makes the entire documentary feel more than a little pretentious.

Thankfully, it still has a terrific subject at the centre. And the way Lynch recounts his life story is both riveting and important. While his fans will have no trouble understanding the relevance of everything on screen, especially as it relates to his subsequent work over the decades, there's another element here that makes the film essential viewing: this is a reminder about how important it is to allow artistically gifted children the space to explore their creativity and cultivate their voice. The scary thing to think about is how many genuinely world-changing artists like Lynch have had their inventiveness quashed by being forced to conform to parental expectations.
15 themes, language, some imagery
---
20.Apr.17

R E V I E W B Y R I C H C L I N E
Real Boy


dir-prd Shaleece Haas
with Bennett Wallace, Suzy Reinke, Joe Stevens, Dylan Engle, Lynn Stevens, Robert Stevens, Julie Engle, Doug Engle, Ingrid Elizabeth, Michael Connolly, Becks Hawkins, Leslie Wentland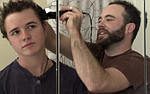 release US/UK 24.Jul.17
16/US 1h12

---



Sensitive and introspective, this documentary explores the thoughts and feelings of a young trans man looking for his place in the world. It's a beautiful depiction of the importance of finding support from friends and family. And there are potent parallel through-lines relating to artist expression and recovery from drug abuse.

The film opens with a video Bennett made in 1999 at age 6 about his family, then jumps to him at 19 on YouTube, having just started hormone therapy to formally become a man. It was easy to be a boy until puberty kicked in, at which point Ben rebelled, doing drugs and cutting himself. Now sober, he lives with his mother Suzy in Pasadena, longing for support from his family but understanding why it's complicated for them. With his best pal Dylan, Ben is focussing on his transition, aiming to have surgery on the same day and talking about one day having girlfriends.

Ben's sister and dad aren't speaking to him, while his loving but unsupportive mother asks whether it's brain or body that define gender, still calling him Rachael and blurring pronouns as if this might be a phase. But Ben argues that his body has simply never fit. His idol is Joe Stevens, who offers hope of a successful future as an ex-addict trans musician. Meeting him leaves Ben starstruck, but they become friends and musical collaborators. And Ben finds further independence by moving in with Dylan to attend university in Santa Cruz and prepare for surgery.

Haas' filmmaking approach is deeply personal, seeing events through Ben's eyes to help the audience understand his thoughts and feelings, both about himself and the people around him. And his mother also speaks to the camera, expressing her struggle with the process and recounting her own childhood in a liberal but repressed family. By contrast, Joe helps Ben learn how to do things like trim a beard and knot a tie, recounting his own similar back-story. He also offers Ben a makeshift family that inspires him to look forward for the first time in his life.

The film has a strong musical sensibility, beautifully underscoring everything with Ben's expressive songs and the heartfelt roots music of Joe's band Coyote Grace. Beautifully shot and edited, the fly-on-the-wall cameras observe his life in detail while also tracing Suzy's own journey, loving her son even though she doesn't understand. This is a remarkably honest coming-of-age story, following this open-hearted young man over three years as he works to find himself. [12 themes, language] 25.Jul.17 Flare/Iris
12 themes, language
---
8.Mar.17
---


< < D O C S
See also: SHADOWS FILM FESTIVAL

© 2017 by Rich Cline, Shadows on the Wall


HOME | REVIEWS | NEWS | FESTIVAL | AWARDS | Q&A | ABOUT | TALKBACK