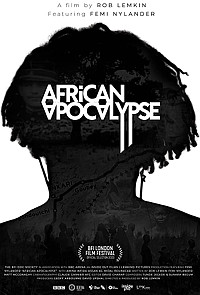 dir Rob Lemkin
scr Rob Lemkin, Femi Nylander
prd Rob Lemkin, Mark Bell, Geoff Arbourne, David Upshal
with Femi Nylander, Amina Weira, Assan Ag Midal Boubacar, Chaibou Toune, Techi Marafa, Sabo Same, Abdou Haruna, Omar Basheer, Amadou Sadaou
voices Toby Stephens, Pierre Mignard, Stephan Cornicard, Philippe Smolikowski
release UK Oct.20 lff
20/UK BFI 1h32

---

---
Now streaming...

---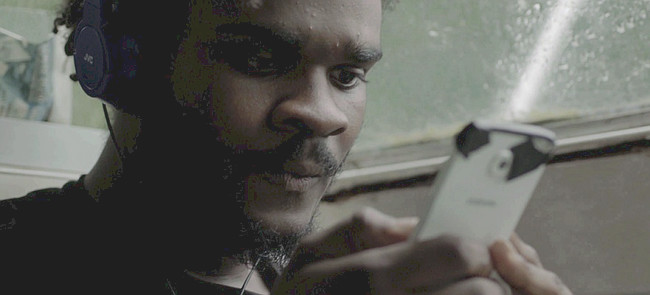 Activist Femi Nylander delves into his Nigerian heritage, exploring the real-life inspiration for a literary icon while learning history that isn't taught in school. The focus is on the route taken by the English and French as they conquered Africa's interior village by village. It's a fascinating travelog tracing a line from the present into the past. And it adds firsthand accounts to events mainly known only through fiction.
---
African colonialism was epitomised in Joseph Conrad's novel Heart of Darkness (which inspired Coppola's Apocalypse Now) and its renegade mythical figure Colonel Kurtz. So Femi embarks on a quest to find who this man really was, a product of European culture like Britain's Cecil Rhodes or France's Paul Voulet. In Niger, he joins Amina and Assan to follow Voulet's 1,000-kilometre trek to Lake Chad, hearing oral histories of horrific events from the 1890s that remain in the cultural memory. They also see ruins of military massacres, and Voulet's story takes a turn that echoes Conrad's fiction.
---
In Oxford, Nylander unearths documentation of Africa's 19th century colonial history, including film and photographs of mutilation as punishment, sport and control. In Niger, he stops at a village museum, playing an audiotape of a 98-year-old woman remembering when Voulet, whom she calls "a son of Europe", captured and tortured her. Meanwhile, the soundtrack features spoken snippets from Heart of Darkness, as well as Voulet's letters about other memoirs. This archival material sits alongside present-day clips of terrorist groups like Boko Harem, which operate in the same region.

Nylander is curious and sensitive, even if the film sometimes overdramatises its themes. But the people he meets offer powerful accounts handed down through generations, so travelling this route gives him several deeply personal jolts. It's clear that he's struggling to reconcile his European life with his African ancestry, so the indigenous spiritism and animism hold a deep fascination for him. And he feels revulsion at stories of what's still happening here, poisoning the land.

Locals admit they can never forgive France for demolishing their culture. "They found us rich and left us poor," one observes. And their side of history has been ignored, something that rightly disgusts Nylander. Then at one point, Amina and Assan comment that he seems oddly unmoved by these awful stories, so he has to explain his English reserve. They also tell him he needs to acknowledge what's happening here now, because Europe's legacy must be confronted in order to bring hope for the future.
| | | |
| --- | --- | --- |
| | themes, language, violence | 16.Oct.20 lff |