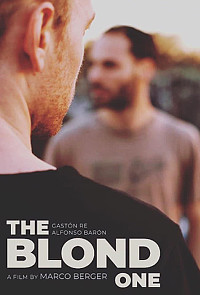 dir-scr Marco Berger
prd Lucas Papa, Gaston Re, Marco Berger
with Gaston Re, Alfonso Baron, Charly Velasco, Fabio Zurita, Justo Calabria, Melissa Falter, Malena Irusta, Ailin Salas, Antonia De Michelis, Franco Heiler, Guido Losantos, Fred Raposo
release UK Mar.19 flare,
US Apr.19 off
19/Argentina 1h51

---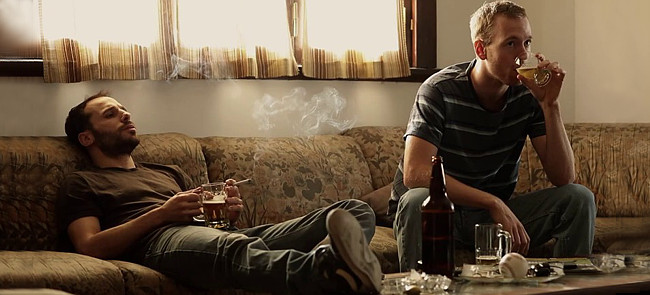 As with Marco Berger's other films, this drama captures an easy masculinity that blurs lines of sexuality as a group of fit young men circle around each other. The film is quiet and observational, telling its story in offhanded moments rather than big plot points. It's an involving, moving exploration of the nature of relationships, transcending the homoerotic set-up to explore deeper human emotions and larger societal issues.
---
In Buenos Aires, 30-year-old Juan (Re) rents his spare room to blond work colleague Gabriel (Baron). They hang out watching football with friends like Leandro, Brian and Mario (Velasco, Calabria and Zurita). Gabriel is tentatively seeing Julia (Salas), but he's also drawn to Juan as he walks around naked when his on-off girlfriend Natalia (Falter) is around. Eventually, Juan and Gabriel discover they have a mutual attraction, and it causes awkwardness as they try to hide it. But it's also clear that, as loving as he is, Juan can't consider this as a "real" relationship.
---
Cinematographer Nahuel Berger positions the camera to catch details of physical closeness between these men, including offhanded touching, unexpected proximity, sideways glances and lingering looks that hint at their interest. Along the way, other details emerge, such as that Gabriel has a precocious daughter (Ornella) living with her grandparents in another city. Or trying to remain quiet and feign disinterest while their friends have a rampantly homophobic discussion.

Both Re and Baron underplay their roles. Even with the pointed looks at each other, juxtaposing themselves physically in ways that are strikingly suggestive, and then crossing an unspoken line, they maintain an almost contemplative tone: these are normal guys uncertain of how to behave around each other. Physically and emotionally naked, both actors bring ripples of honesty to each scene, never shying away from the more difficult aspects of the characters and following through on their subtle performances right to the clever, intricate conclusion.

As characters deepen, there are some story elements that offer conflict and stress from unexpected places, further straining this secretive relationship. At one point, Juan looks at Gabriel and says, "Don't make me explain myself as if you were my girlfriend," offering a striking observation on the depth of machismo in this culture. And where the events go is telling on a variety of levels, especially in the personal journeys of these two men who are struggling to find their place in a world that simply doesn't allow them to be themselves.
| | | |
| --- | --- | --- |
| | themes, language, sexuality | 17.Mar.19 |
---
The Candidate El Reino
Review by Rich Cline |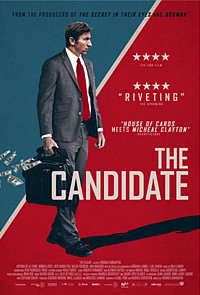 dir Rodrigo Sorogoyen
scr Isabel Pena, Rodrigo Sorogoyen
prd Gerardo Herrero, Mikel Lejarza, Mercedes Gamero
with Antonio de la Torre, Monica Lopez, Josep Maria Pou, Barbara Lennie, Nacho Fresneda, Ana Wagener, Luis Zahera, Francisco Reyes, Maria de Nati, David Lorente, Paco Revilla, Sonia Almarcha
release Sp 28.Sep.18,
US Jun.19 siff, UK 2.Aug.19
18/Spain 2h12

---
TORONTO FILM FEST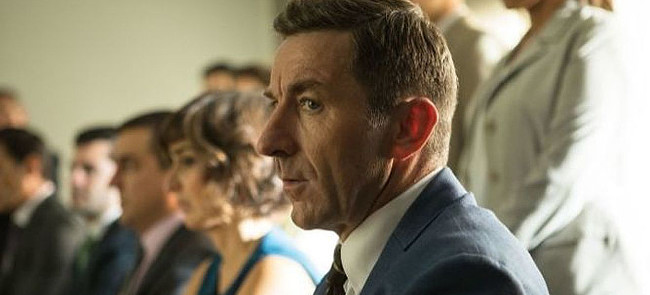 Brisk and labyrinthine, this snappy Spanish political thriller is urgent and edgy, packed with vivid characters and an astonishing picture of the breadth of criminal activity within a government. Filmmaker Rodrigo Sorogoyen shoots the film with a driving hand-held intensity, rarely slowing to catch breath. It's a little overwhelming, but the cast is superb. And the film says important things about the nature of power.
---
In 2007, when political newcomer Alvarado (Reyes) begins fighting corruption, respected party leader Manuel (de la Torre) pokes fun at his idealism. Then colleagues begin to be arrested, and document shredders begin working overtime as Manuel hopes the story blows over quickly. The entire political empire is built on illegal dealings, and both the police and tenacious journalist Amaia (Lennie) have linked Manuel with the scandal, provoking a scolding visit from the party leader (Wagener). Trying to control the leak, Manuel desperately makes a deal with Alvarado to provide evidence of what's actually going on.
---
Scenes are crowded with colourful people who talk quickly, making it tricky to keep tabs on who everyone is and how they are intertwined. This paints Spanish politics like a deeply entrenched Italian-style mafia, rather than an isolated group of greedy businessmen. More powerfully, the film creates an atmosphere that seems to reflect almost every government on earth, as people with power feel above the law, willing to throw their colleagues under whatever bus is passing by.

The superb sprawling ensemble is anchored beautifully by de la Torre, who brings a focussed, thoughtful approach to the quick-thinking Manuel. He offers telling reactions to everyone from his panicky fellow politicians to his tetchy wife (the terrific Lopez). It's only when he's on his own that he lets his guard down, revealing his true feelings. Around him are a cast of terrific Spanish middle-aged actors, shining in even the smallest roles.

Because the film is set in the homes and offices of high-fliers, it seems to be saying that yes, crime pays, but it also leaves you looking over your shoulder. With a pounding electronic score (by Olivier Arson), the audience's pulse is racing almost as quickly as the characters, leading to a breathless final act. These people say they care about their nation and their party, but are really only out for themselves. This is so recognisable, that it makes this one of the scariest movies of the year.
| | | |
| --- | --- | --- |
| | themes, language, violence | 28.Jul.19 |
---
Transit
Review by Rich Cline |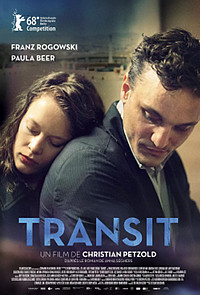 dir-scr Christian Petzold
prd Antonin Dedet, Florian Koerner von Gustorf
with Franz Rogowski, Paula Beer, Godehard Giese, Lilien Batman, Maryam Zaree, Barbara Auer, Matthias Brandt, Sebastian Hulk, Emilie de Preissac, Justus von Dohnanyi, Alex Brendemuhl, Trystan Putter
release Ger 5.Apr.18,
US 1.Mar.19, UK 16.Aug.19
18/Germany 1h41

---
BERLIN FILM FEST
TORONTO FILM FEST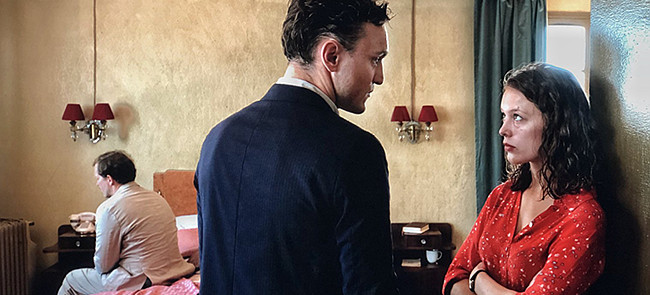 German filmmaker Christian Petzold makes the bold decision to set a World War II story in present-day France. Based on Anna Seghers' 1944 novel, the story cycles through a Kafkaesque series of setbacks as a man becomes entangled with random strangers while trying to escape war-torn Europe. It's a clever approach, and the film is finely produced and performed, even if the gimmick never quite makes sense.
---
As the Nazis are marching on Paris, the German-Jewish Georg (Rogowski) needs to get out. He gets a lift to Marseilles by agreeing to carry some correspondence to communist author Weidel, who died shortly before he arrives. Mistaken for Weidel, he decides to assume his identity and apply for transit visas to flee to safety in Mexico. Meanwhile, he befriends Driss (Batman), a pre-teen migrant with a deaf-mute mother (Zaree). And he discovers that Weidel's estranged wife Marie (Beer) is looking for her husband instead of escaping with her doctor boyfriend Richard (Giese).
---
Pretty much everything about this film is mere suggestion. Most of the costumes and props come from the 1940s, while the settings are immigration points today. So Petzold is conflating the way Germans fled from the Nazis with the migrants now travelling from North Africa to European ports like Marseilles. It's a connection that never resonates, even if it's intriguing enough to hold the interest, mainly because of the eerie futuristic tone. And an odd voiceover narration also jars, over-explaining things in a novelistic first-person way.

Thankfully, the gifted cast members make the characters hugely compelling. Rogowski is a superb leading man, likeable and intelligent as he subtly conveys Georg's complex internal thought processes. His connections with both Driss and Marie are also played with unexpected textures, refusing to go as expected. Batman is strongly magnetic as the lively Driss, while Beer has a wonderful femme fatale presence as the always-in-motion Marie. And even the side characters add some vivid colour.

Petzold's direction is so laser-focussed on Georg's journey that each obstacle along the way feels like a personal affront. This means that the dramatic momentum is continually interrupted, as things cycle back around or run in place, which puts a drag on the narrative. The story is a detailed depiction of how people are forced into extreme action by forces out of their control. And Petzold's approach is original enough to continually catch the audience off guard, provoking some difficult conversations. But it never quite grabs hold dramatically.
| | | |
| --- | --- | --- |
| | themes, language, violence | 25.Jul.19 |
---

< < F O R E I G N > >
See also: SHADOWS FILM FESTIVAL

© 2019 by Rich Cline, Shadows on the Wall


HOME | REVIEWS | NEWS | FESTIVAL | AWARDS | Q&A | ABOUT | TALKBACK