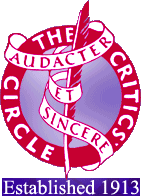 27th London Film Awards

N O M I N A T I O N S • 15 Dec 06
Rich Cline comments:

As a member of the Critics' Circle, the oldest body of critics in the world, I get to vote for the Critics' Circle London Film Awards, and as a member of the awards committee I'm involved in putting on the event itself. Our list of nominations, released a day after the Golden Globe nominees, was much more critic-oriented, rather than just trying to predict the Oscars. For example, note how we remembered United 93 and Pierrepoint, and we didn't forget 2005 films that were released in 2006 in the UK, such as Capote, The Upside of Anger, The Squid and the Whale and Good Night and Good Luck. The night itself was awash with glamour, as almost all of the winners were there to accept their awards (with a few appearing on tape)....

Rich Cline comments: After a record snowfall in London in the morning, we were more than ready to settle down to a warm evening celebrating the year in film. It's not very typical that critics, filmmakers and actors all get together for a party — and this is one of the most enjoyable awards ceremonies there is. It's also the only film awards that benefit a charity, and over the years the evening has raised tens of thousands of pounds to benefit the NSPCC.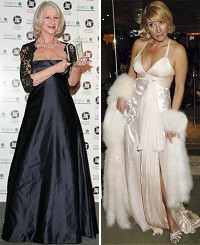 As our chairman David Gritten pointed out in his introduction, this is also the only awards presented by the critics themselves. And critics, unlike Academy or Bafta members, actually see all of the films that are eligible for these accolades.
The evening was lively and full of good humour. Everyone was in a great mood, and you had to feel sorry for the handful of winners who weren't able to be there. Emily Blunt, Forest Whitaker and Michael Caine all sent videotaped greetings. And Emma Thompson gave one of her typically hysterical speeches to accept Meryl Streep's award (Meryl had accepted an award for Emma last week in New York).
Paul Greengrass spent the most time on the stage, as he won three awards for United 93: British producer, director and film of the year. He reminded us of the serious theme of his film, thanking the passengers' families and friends who helped make it possible. Stephen Frears was droll and witty as he accepted his two awards for The Queen: British director and British film of the year. Helen Mirren and Peter Morgan also took the stage to claim prizes for the film.
Other winners in attendance included Pedro Almodovar (foreign film), who shared my table, as well as Toby Jones (British actor) and Andrea Arnold (British newcomer).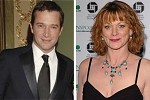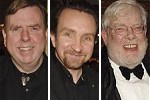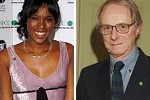 British celebrities were in full force, including acting nominees Claire-Hope Ashitey (Children of Men); Kate Dickie (Red Road); Richard Griffiths (The History Boys); Lorraine Stanley (London to Brighton); Timothy Spall, Eddie Marsan and Juliette Stevenson (Pierrepoint); and Jodie Whittaker (Venus). Nominated filmmakers in attendance included Ken Loach and Rebecca O'Brien (The Wind that Shakes the Barley); Paul Andrew Williams (London to Brighton); and Kevin Macdonald (The Last King of Scotland). Special guests included James Purefoy, Samantha Bond, Sylvia Sims, Tom Courtenay, Anne Reid, Stephen Poliakoff, Charles Dance and Jimi Mistry.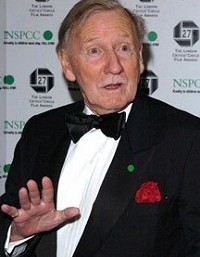 The highlight of the evening was the presentation of the Dilys Powell Award for Excellence in Film to Leslie Phillips, who charmed us with a hilarious and gracious acceptance speech, then happily chatted to everyone all evening, signing as many copies of his autobiography as he could. At the end of the evening, an original Gerald Scarfe caricature of Phillips, drawn specifically for the evening, was auctioned to benefit the NSPCC.
As always, half the fun was watching celebrities out of their normal habitats (that is, on the big screen), interacting merily with each other. Emma Thompson and Helen Mirren huddled right in the middle of the ballroom chattering and giggling loudly, calling over others to join their circle. Pedro Almodovar was frequently talking with Stephen Frears — comparing notes or planning some sort of collaboration? Everyone was in a great mood, and it's hard to imagine those who attend the Baftas just three nights later will have even half this much fun.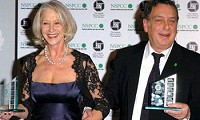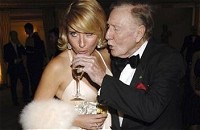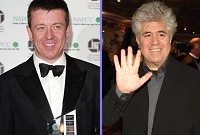 Starry starry night (top to bottom): Helen Mirren with Stephen Frears; Emma Thompson with Leslie Phillips; Peter Morgan and Pedro Almodovar; Andrea Arnold and Peter Greengrass; Charles Dance with Toby Jones and Jodie Whittaker with Leslie Phillips; hosts Mariella Frostrup and Paul Gambaccini; Helen Mirren and Pedro Almodovar admire Stephen Frears' red shoes.