Rich Cline comments: As a member of the Critics' Circle, the oldest body of critics in the world, I get to vote for the London Critics' Circle Film Awards, and as a member of the awards committee this year I was involved in putting on the event itself. It also means that this is the one big awards ceremony I get to attend, and the evening was as glittering and glamorous as ever. Although being set so far from Bafta this year meant that the celebrities present were fairly limited to those living in London, rather than previous years when A-listers were in town. But it was still an impressive crowd.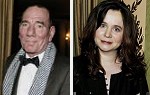 These are the only major awards presented to benefit a charity (NSPCC/Childline), and it's also the only awards that are actually presented by critics on the night.
As usual, the critics spread the love around, awarding a range of films and performers, concentrating on home-grown talent. It's a slickly produced ceremony that's lively and entertaining, as hosts John Mariott and Mariella Frostrup banter with the presenters and try to keep the audience's mind off the fact that we're all waiting to eat.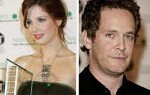 This year I had three nominees at my table: Pride & Prejudice director Joe Wright and supporting actor Tom Hollander, and Festival writer-director Annie Griffin. Both Joe and Tom won awards. It was nice to have informal chats with these people, instead of interviewing them for work as usual. Joe talked about the Oscars next month, and how he'll be there cheering on his nominees in acting, music, art direction and costume categories. He also talked about his next project, an adaptation of Ian McEwan's novel Atonement, with a script by Christopher Hampton.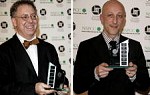 Winners present: Olivier Hirschbegel (foreign film), Kelly Reilly (newcomer), Simon Channing Williams (producer), Thandie Newton (supporting actress), Tom Hollander (supporting actor), Joe Wright (British director), Bruno Ganz (actor), Jeffrey Caine (British film), James Schamus (film), Bryan Forbes (special award).
Accepting awards for winners who weren't present: Andy Serkis (for King Kong actress Naomi Watts), producer Bob Yari (for Crash's screenplay), producer James Schamus (for Ang Lee),



Accepting awards in absentia: Rachel Weisz (British actress) sent a written message; Ralph Fiennes (British actor) sent a hilarious video message from the theatre where he's working in Ireland; Naomi Watts (actress) sent an even funnier video, reminding us that she is indeed British.
More honoured guests and nominees: Richard Attenborough, Eva Birthistle, Samantha Bond. Derren Brown, Michael Caton-Jones, Anne-Marie Duff. Julian Fellowes, Emma Forbes, Annie Griffin, John Hurt, James McAvoy, Matthew Modine, Nannette Newman, Pete Postlethwaite, Natalie Press, Anne Reid, Andy Serkis, Emily Watson.
Critics presenting awards: awards chair William Russell (freelance), film critics chair John Marriott (LBC), Mariella Frostrup (freelance), Wendy Lloyd (LBC), Chris Tookey (Mail), Rob Driscoll (Western Mail), Nick James (Sight & Sound), Jason Solomons (BBC), Hilary Oliver (freelance), Paul Gambaccini (BBC), Karen Krizanovich (Ms), Jonathan Romney (Independent), Henry FitzHerbert (Express), Dee Pilgrim (Now), Alan Jones (Starburst), Allan Hunter (Screen), David Gritten (Telegraph), George Perry (Times).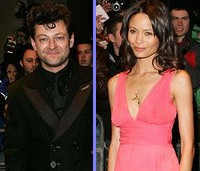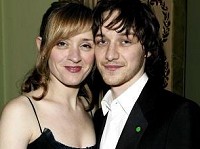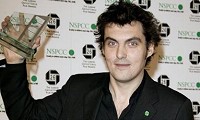 Starry starry night (top to bottom): Andy Serkis and Thandie Newton, Anne-Marie Duff and James McAvoy, Joe Wright, Matthew Modine and John Hurt, Bryan Forbes with Nanette Newman and Emma Forbes, Lord Attenborough, Bruno Ganz.