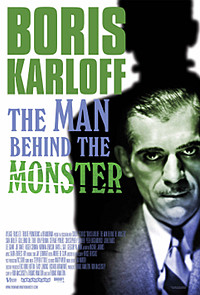 dir Thomas Hamilton
scr Thomas Hamilton, Ron MacCloskey
prd Thomas Hamilton, Ron MacCloskey, Nick Howe, Duncan Moss
with Boris Karloff, Sara Karloff, Guillermo del Toro, Roger Corman, Peter Bogdanovich, John Landis, Joe Dante, Orson Bean, Ron Perlman, Dick Miller, Christopher Plummer, Stefanie Powers
narr Paul Ryan
release UK/US 28.Jan.22
21/UK 1h39





---
Now streaming...

---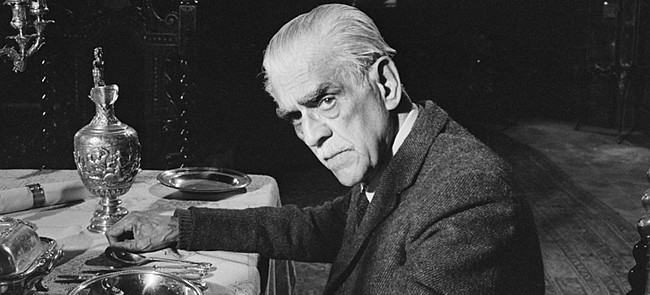 With a snappy pace, this documentary explores the life and career of an actor who will always be associated with the most iconic movie monsters of all time. It's a straightforward biographical approach, but there's a depth of information here that will make it essential for the vast number of Boris Karloff fans out there. And it's also a wonderful trip through nearly a century of Hollywood history.
---
A cinematic legend since the 1931 classic Frankenstein, Karloff remained busy through the decades and enjoyed a renaissance in the 1960s, capped by his indelible narration of How the Grinch Stole Christmas. The film cycles around to explore his early life, including his his years of struggle to get his career off the ground, how he created his character in Frankenstein and how that film's blockbuster success sent him on an unexpected trajectory as an actor and icon. But while he was always associated with horror, his impact on other genres was equally important.
---
Along with Ryan's declarative narration, the film features an enormous range of interviews with filmmakers, actors and film historians, including both fans and those who worked with Karloff along the way. His daughter Sara also provides knowing commentary from a more personal perspective. This is accompanied by clips from interviews with Karloff himself, plus of course lots of fantastic archival movie footage that reveals what a versatile, underrated performer he was.

This is a fascinating look at the inner workings of movie studios, including various political wranglings and Karloff's ongoing attempts to escape from typecasting. His nonstop career is outlined here in terrific detail, including film, television and stage work that remains distinctive. The filmmakers also delve into Karloff's childhood in Britain, but say little about his private life aside from the fact that he was married six times. Instead, the focus is on his professional approach to his work and his refusal to give up even when he was in pain in his later years.

Most intriguing is the film's discussion about why Karloff's Frankenstein remains so unforgettable even after nearly a century of development in makeup and effects. Of course it's because his monster is so startlingly sympathetic, which takes on new meaning in light of how he was ruthlessly bullied as a half-Indian child. He never discussed his mixed-race ethnicity or tumultuous family history, choosing to channel these feelings into his work. And he still outshines today's hyper-villainous actors and effects-obsessed filmmakers.
| | | |
| --- | --- | --- |
| | themes, violence | 24.Jan.22 |
---
Taming the Garden
Review by Rich Cline |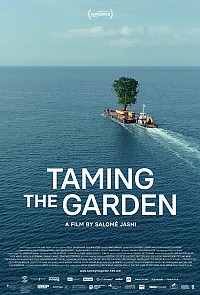 dir-scr Salome Jashi
prd Vadim Jendreyko, Martin Roelly, Erik Winkler, Salome Jashi
with villagers from Alambari, Didi Nedzi Kakhati, Laituri and Supsa; workers with Zimo, Elita Burji, Anagi, VCV and Shekvetili Dendrological Park
release US 19.Jan.22,
UK 28.Jan.22
21/Georgia 1h31

---
SUNDANCE FILM FEST
BERLIN FILM FEST
---
Now streaming...

---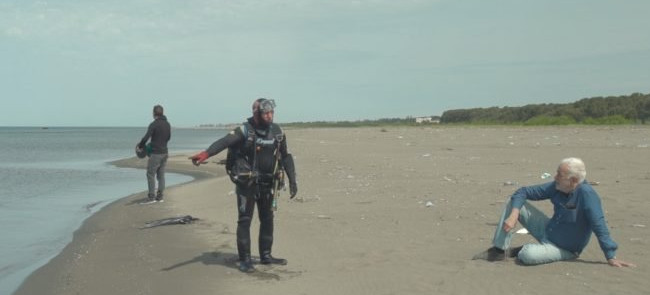 A meditative tone underpins this beautifully shot documentary, which obliquely highlights the thoughtless impact the super-wealthy have on nature. Georgian filmmaker Salome Jashi quietly observes the progress on a rather outrageously ambitious project, capturing the technical details as well as the quirky personalities of the surrounding people. And without saying anything directly, it's clear that there's an unseen villain at work here who simply does whatever he wants.
---
On Georgia's Black Sea coastline, fishermen watch as a mature tree floats past them on its way to the private garden of their nation's billionaire former prime minister Bidzina Ivanishvili. Awaiting its arrival, workmen clear land and reshape terrain to make space for various trees, sharing folktales while on breaks, bemused by their eccentric boss, his perky dog and army of bodyguards. They're creating an elaborately landscaped wilderness that's beautiful but artificial, essentially keeping these majestic living beings in a private zoo. And around the country, gaping holes appear where iconic trees stood for centuries.
---
Presented without comment, this is a striking look at how the wealthy do whatever they want to the planet. It's also eerily reminiscent of famous 18th century British gardeners who drastically reshaped natural sites to create vast gardens with perfect views. Around Georgia, workmen think it's funny that someone can make a fortune by simply selling a tree from their property. And as trees are taken away, local women grieve the loss of generations of memories connected to them.

The sight of a giant tree slowly inching across the landscape is both fascinating and horrifying. Some sequences silently document the astonishing patience of workers tasked with lifting a massive tree from a garden and moving it. These trees are bigger than houses, and transporting them takes months. The cameras capture the painstaking stages of the journey as trees creep down roads, are loaded onto barges and floated down the coast. In anticipation, bulldozers cut away huge swathes of dirt and rockface.

Aside from conversations between workers and observers, the only sound is the ambient growl of the equipment. Yes, Jashi is making a strong political statement, but she chooses to do so by merely letting us witness the truth. Villagers may hate losing their beloved trees, but they appreciate Ivanishvili's money and the roads he builds to take trees away, even if more trees fall to build them. "No matter how much of a villain he is," says one, "at least he's doing something for us." As Georgia's Got Talent plays on a TV in the corner.
| | | |
| --- | --- | --- |
| | themes, language | 26.Jan.22 |
---
Torn
Review by Rich Cline |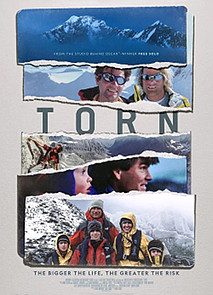 dir Max Lowe
scr Michael Harte
prd Chris Murphy, Max Lowe, Jonathan Chinn, Simon Chinn
with Alex Lowe, Jennifer Lowe-Anker, Conrad Anker, Max Lowe, Samuel Lowe-Anker, Isaac Lowe-Anker, David Goettler, Bill Belcourt, Andrew McLean, Alice Phinney, Jimmy Chin, David Bridges
release US 3.Dec.21,
UK 21.Jan.22
21/US NatGeo 1h32





---
Now streaming...

---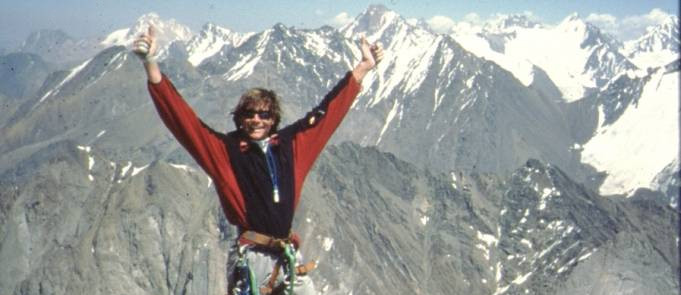 A fascinating portrait of a remarkable man, this documentary is definitely an inside job, as director Max Lowe is exploring the legend of his mountaineering icon father Alex. But the film doesn't avoid darker angles, as Max is unafraid to ask difficult questions, painting an honest picture that refuses to lionise Alex. The film has an involving narrative that spins to add layers of meaning and emotional impact.
---
Known as the best mountain climber on earth, Alex never saw himself as a risk-taker. But he had doubts about his ascent of Shishapangma in Tibet in 1999, where he died at age 40 in an avalanche. Two decades later, his artist widow Jenni and sons Max, Sam and Isaac revisit Alex's life, dredging up deeply buried emotions. They explore their life together as a family surrounded by adventure, encouraging Alex to pursue an action-packed life. And his climbing partner Conrad brings another involving perspective to the story, and also creates a new family dynamic.
---
Each person remembers Alex as a person who simply couldn't exist without climbing. And his extreme climbing stunts turned him into a global celebrity, often alongside Conrad as they encouraged each other to push their limits. But unlike Conrad, Alex had a wife and children, so he felt guilty about being away so much of the time. And this got harder for Alex as years went by. The film sometimes feels like it gets a bit bogged down in the enormous feelings that swirl around within the family, but they're raw and very real, and hugely resonant.

The film also includes pristine documentary footage of the Shishapangma expedition, which captures Alex's boundless energy as well as his realisation that he needed to cut back on travelling. Conrad recalls these events firsthand with deep feeling. Badly injured in the avalanche, he suffered severely from survivor's guilt, joining the Lowe family as more than a friend. Meanwhile, Alex's body remained undiscovered for 17 years, after which the cameras follow the family to Tibet to recover his remains.

Cleverly, the film juxtaposes footage of Max, Sam and Isaac as children and adults, taking on their father's love of sports like rock climbing and snow skiing. Today, their few memories of their father centre on his Superman-like image, which continues to add pressure for them in their lives. But through this series of events, each family member comes to terms with their loss. And the shifting relationships unfold in ways that are moving and sometimes startlingly intimate.
| | | |
| --- | --- | --- |
| | themes, language | 20.Jan.22 |
---

< < D O C S > >
See also: SHADOWS FILM FESTIVAL

© 2022 by Rich Cline, Shadows on the Wall


HOME | REVIEWS | NEWS | FESTIVAL | AWARDS | Q&A | ABOUT | TALKBACK