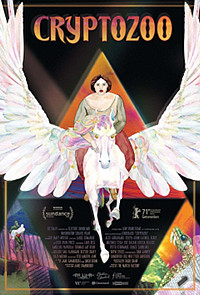 dir-scr Dash Shaw
prd Tyler Davidson, Kyle Martin, Jane Samborski, Bill Way
voices Lake Bell, Louisa Krause, Angeliki Papoulia, Peter Stormare, Thomas Jay Ryan, Michael Cera, Alex Karpovsky, Zoe Kazan, Grace Zabriskie, Emily Davis, Irene Muscara
release US 20.Aug.21,
UK Jul.21 slf
21/US 1h35




---
SUNDANCE FILM FEST
BERLIN FILM FEST

---
Is it streaming?

---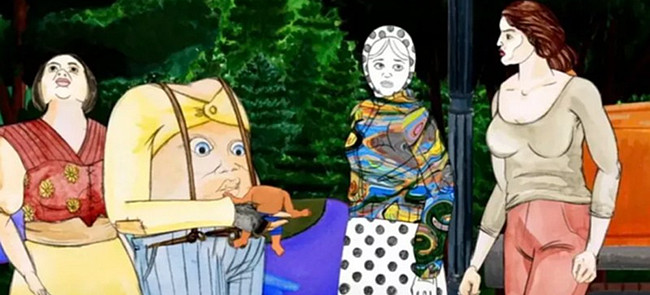 Essentially Jurassic Park with fantastical beasts, this energetic animated romp is made by various artists in their distinct styles, then inventively stitched together on-screen. There's a wildly original mix of imagery, all beautifully hand-drawn from sketches and line art to vividly detailed colour illustrations. Writer-director Dash Shaw's story may not be terribly complex, but it's loaded with deeper themes and properly grown-up touches that will win it a following.
---
In 1967, hippies Amber (Krause) and Matt (Cera) are cavorting naked in the woods when they meet a unicorn. They've stumbled into a sanctuary for cryptids, or mythological creatures. Meanwhile, the zoo's vet Lauren (Bell) and her gorgon sidekick Phoebe (Papoulia) are on a mission to rescue a baku, a Japanese nightmare-eater Lauren knew as a child, from military meathead Nick (Ryan), who wants to use cryptids to win the war in Vietnam. Lauren's boss Joan (Zabriske) is determined to protect them, but turns the sanctuary into a theme park to help pay the bills.
---
The intriguing question here is whether either Nick or Joan has the moral upper hand, because these sentient creatures are living in a sort of captivity either way. A wide range of cryptids populates this narrative, from humanoid forms with emotional lives to gigantic untamed beasts capable of wreaking havoc if provoked. And as the thriller-plot develops, Shaw packs the film with jagged wit, dark drama and huge action sequences that get remarkably vicious. There are also some wrenchingly sad moments.

Each character has a distinctive perception on this adventure, engaging us with their fear, persistence or courage. The voice work is solid, even if it's never particularly sparkling. And because each character has a distinct animated look, the idea of their diversity comes through even more strongly. That said, while the animation is eye-catching and often surprising, it has an oddly jerky quality that keeps it at arm's length, never quite allowing us to get deeply into the imagery or story.

The 1960s setting adds a clever twist to the premise, as Shaw peppers terrific visual nods throughout the movie. So it's a bit of a shame that the political issues that are woven into the narrative feel oddly underdeveloped, more referential than provocative. Nudity, sex and rather a lot of very grisly violence are also attention-grabbing, but it's the way the different animation styles come together that makes the film notable. And it's such a fresh idea that we can only hope it catches on.
| | | |
| --- | --- | --- |
| | themes, language, violence, sexuality | 26.Jul.21 slf |
R E A D E R R E V I E W S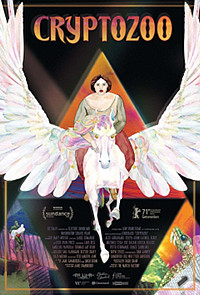 Still waiting for your comments ... don't be shy.