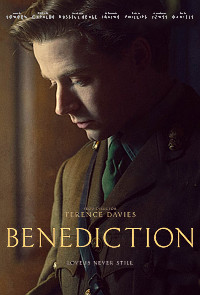 dir-scr Terence Davies
prd Michael Elliott
with Jack Lowden, Peter Capaldi, Jeremy Irvine, Simon Russell Beale, Ben Daniels, Calam Lynch, Tom Blyth, Geraldine James, Kate Phillips, Gemma Jones, Richard Goulding, Matthew Tennyson
release UK 27.May.22,
US 3.Jun.22
21/UK BFI 2h17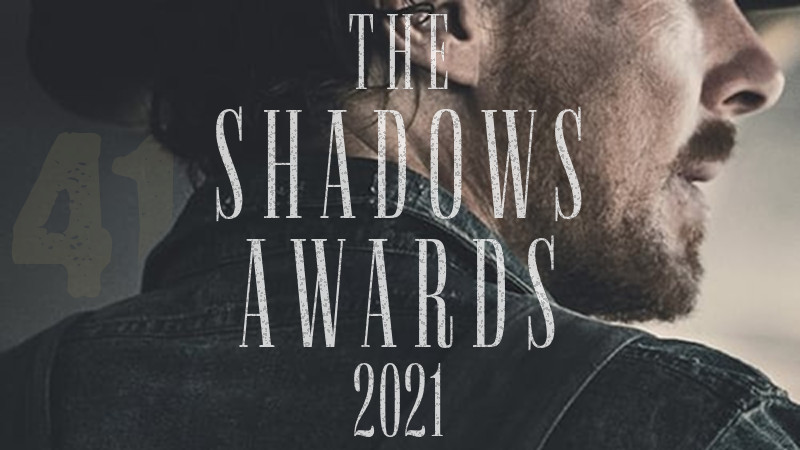 • TOP 5 FILM
• BEST SCREENWRITER
TORONTO FILM FEST

---
Is it streaming?

---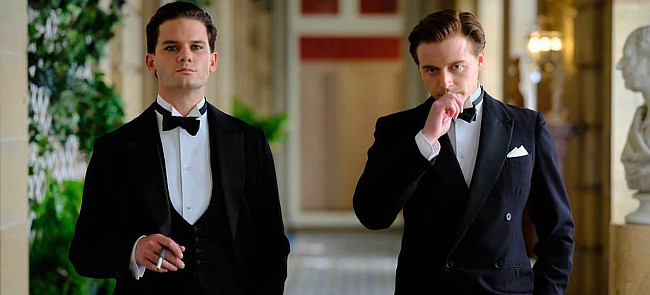 Master filmmaker Terence Davies takes a gorgeously poetic look at the life of poet Siegfried Sassoon, blending funny, sexy and wrenchingly emotional moments into a collage that continually catches us by surprise. As the film grapples with the nature of time and mortality, this swirl of punchy scenes and period newsreel footage isn't afraid to tackle hard truths about humanity. It's an elegantly devastating work of art.
---
During the Great War, Siegfried (Lowden) is sent home with trench fever, and his outspoken anti-war stance sees him referred to a sanatorium in Edinburgh for treatment. There he meets fellow poet Wilfred Owen (Tennyson), who returns to the front line. Back in London, Siegfried falls in with the arts crowd, sparking relationships with prickly actor-composer Ivor Novello (Irvine), as well as Glen (Blyth) and Stephen (Lynch). He later marries Hester (Phillips then Jones) and has a son (Goulding) who stays with him (now Capaldi) as he becomes begins to put his life into perspective.
---
The story swirls into the future, following plot threads then returning to the central narrative, layering additional emotions into events. This offers remarkably wider views of each relationship in Sigfried's life, exploring the legacy of connections along with the fates of the characters. Davies transitions between these things beautifully, sometimes with a gentle pan or an invasion of archive film or photographs that force us to experience the overwhelming emotions that are being repressed into a silent handshake. And as it explores Britain's gay subculture, the film has even more provocative things to say.

At the centre, Lowden is superb, maintaining a sharply observant, comical and curious exterior while clearly dealing with his darker thoughts at a much deeper level. So when this finally emerges in an anguished sob, we're powerfully shaken. Most of the men he circles around are queeny and cruel, although Siegfried's perspective reveals the more interesting figure underneath each of them, with knowing touches supplied by by the skilled supporting cast. Irvine, Lynch and Blyth stand out, as their diva characters seize on scene-chewing possibilities.

As the story is woven together from short scenes, fragments of memory and historical records, the film as a whole develops a much larger thematic momentum, building and growing in meaning. This is experimental style of filmmaking reveals Davies' audacity, and it pays off in the electrically charged exploration of the LGBTQ subculture through various provocative points of view. And this is also a celebration of the power of poetry to echo the soul of an entire nation.
| | | |
| --- | --- | --- |
| | themes, language, violence | 14.Oct.21 lff |
R E A D E R R E V I E W S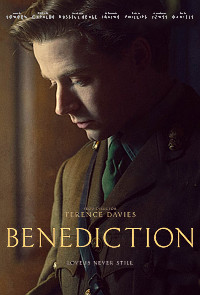 Still waiting for your comments ... don't be shy.