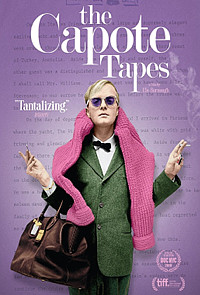 dir Ebs Burnough
scr Ebs Burnough, Holly Whiston
prd Ebs Burnough, Lawrence Elman, Zara Akester, Holly Whiston
with Kate Harrington, Jay McInerny, Dick Cavett, Colm Toibin, Sally Quinn, Dotson Rader, Sadie Stein, Andre Leon Talley
voices George Plimpton, Candice Bergen, Norman Mailer, Lee Radziwill, William Buckley Jr, Jack Dunphy, Slim Keith, Marella Agnelli
release US Jul.20 pff,
UK 29.Jan.21
19/US 1h38

---
TORONTO FILM FEST
---
Now streaming...

---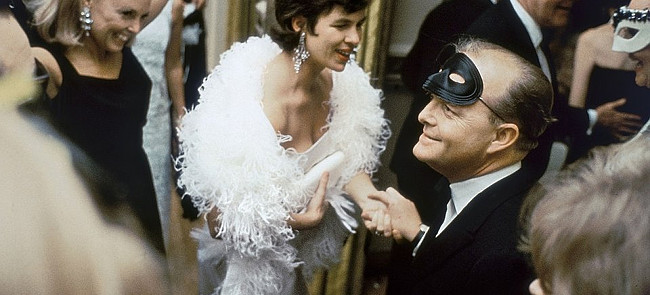 Edited into a heady, entertaining brew, this documentary explores the mythical existence of Truman Capote's novel Answered Prayers, based on the scandal-filled lives of his female socialite friends. Whether he completed it is a lingering mystery. Filmmaker Ebs Burnough collates never-heard audio recordings along with extensive archive footage and lively, insightful interviews. And the film doesn't shy away from darker elements of his life, especially in his later years.
---
When Capote died at 59 in 1984, journalist George Plimpton set out to find his unpublished manuscript, interviewing those who knew him best. They speak openly about his genius and wild partying, and unpick his early life, with stories of his lingering pain after being rejected at an early age due to his sexuality. So it's hardly surprising that he eventually became more of a celebrity than a writer. And ultimately, when an excerpt of Answered Prayers was published, it was too thinly veiled for his friends to accept. His public unravelling is painful to watch.
---
The film is a lively swirl of material, with lovely archival film clips and excerpts from Capote's novels accompanied by segments from Plimpton's recordings. In addition, there are anecdote-packed on-screen interviews with a range of writer-editor friends, plus his articulate adopted daughter Harrington, whose world of course opened up dramatically when she began to hang out with him in New York. What emerges is a snappy portrait of Capote as both a riotous gossip and a creator of aspirational social style.

These taped comments are remarkably astute, since Plimpton spoke with key figures in the arts world including Bergen, Mailer, Radziwill and Buckley, who both confirm and deconstruct the legends around Capote's larger-than-life persona. There's also an exploration of how his life fed into his work, especially in sections that take deep dives into his novels, including Breakfast at Tiffany's and In Cold Blood. And the film also looks at Capote's lifelong friendship with Harper Lee.

Beyond Capote, this is a knowing exploration of how people who don't fit in escape to big cities where no one questions their offbeat approach to life. Revisiting Capote's arrival in New York as a young man, it's fascinating to see how he began to make an impact as a writer. And having met Capote, McInerny identifies with him as another writer who had to navigate early success. Ultimately, the documentary follows the backlash as Capote's work lifts the lid on the surly underbelly of polite society. And of course he was way ahead of his time.
| | | |
| --- | --- | --- |
| | themes, language | 21.Jan.21 |
---
The Truffle Hunters
Review by Rich Cline |

MUST

SEE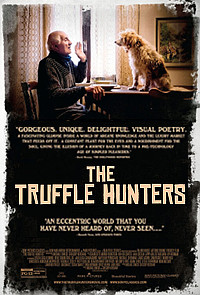 dir-scr-prd Michael Dweck, Gregory Kershaw
with Carlo Gonella, Sergio Cauda, Aurelio Conterno, Angelo Gagliardi, Maria Cicciu, Gianfranco Curti, Piero Botto, Paolo Stacchini, Egidio Gagliardi, Giancarlo Assolino, Alessandro Bellaccomo, Carina Bianchi
release US/UK 5.Mar.21
20/Italy Sony 1h24

---
SUNDANCE FILM FEST
TORONTO FILM FEST
---
Now streaming...

---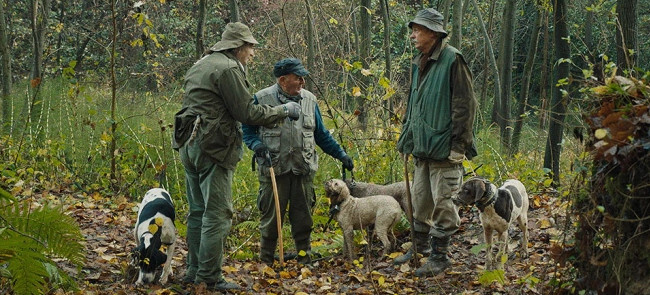 There's an absurd sense of profound joy in this gentle documentary, which follows a group of old Italian men who defiantly do things their way. Filmmakers Michael Dweck and Gregory Kershaw simply tag along through conversations and adventures, offering a glimpse into a never-seen world. And they capture a stream of absurdly hilarious moments that highlight things about humanity that have been lost over the centuries.
---
In the forested mountains of Piedmont, in Northern Italy, a group of men in their 70s and 80s seek white Alba truffles with their faithful dog companions. These are the most expensive truffles in the world, and they can neither be cultivated elsewhere nor found using any kind of modern technology. So the men who know how to find them aren't giving up their secrets, often going out under cover of darkness. They also refuse to pass knowledge on to the next generation, insisting that each person learn the trade and discover locations themselves.
---
The film is gorgeously shot in settings that are colourful and almost magical. The directors place their cameras to capture tableaux that have mesmerising details, including wonderful people having conversations that often take riotous turns. Several fantastic sequences are shot from a dog's perspective. And then there's the stark contrast to trading halls, elegant Michelin-starred restaurants and auction houses where chefs bid on the best truffle nestled in a red velvet pillow.

At 84, Aurelio is best hunter in the world and refuses to tell anyone where he finds truffles. For him it's about the delight of spending time with his trusted dogs in an amazing place. Even if he had children, he'd never tell them where his best spots are. One angry man types a letter about how violent rivals are forcing him to quit hunting. Another man is so close to his beloved pooch Birba, who seems to understand his every word, that he doesn't really need anyone else. And 87-year-old Carlo defies his rather insistent wife by sneaking out to hunt for truffles at night.

Each scene takes us deeper into the lives of these men and their dogs, revealing quirky personalities and astonishing details about their lives and businesses. But it never feels like an educational film; watching it is a gloriously engaging experience. And as it continues, it inspires us to remain energetic, active and childish into our old age, relying on the wit and experience accumulated over the years, and letting the modern world get on with its own irrelevant things.
| | | |
| --- | --- | --- |
| | themes, language | 12.Jan.21 |
---

< < D O C S
See also: SHADOWS FILM FESTIVAL

© 2021 by Rich Cline, Shadows on the Wall


HOME | REVIEWS | NEWS | FESTIVAL | AWARDS | Q&A | ABOUT | TALKBACK