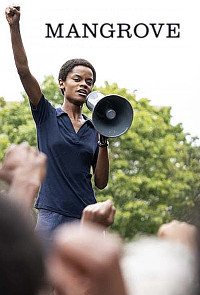 dir Steve McQueen
scr Alastair Siddons, Steve McQueen
prd Michael Elliott, Anita Overland
with Letitia Wright, Shaun Parkes, Malachi Kirby, Rochenda Sandall, Alex Jennings, Jack Lowden, Sam Spruell, Samuel West, Llewella Gideon, Jumayn Hunter, Richie Campbell, Nathaniel Martello-White, Gershwyn Eustache Jnr
release UK Oct.20 lff,
US 20.Nov.20
20/UK BBC 2h04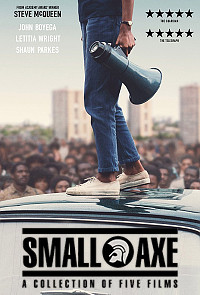 ---

---
Is it streaming?

---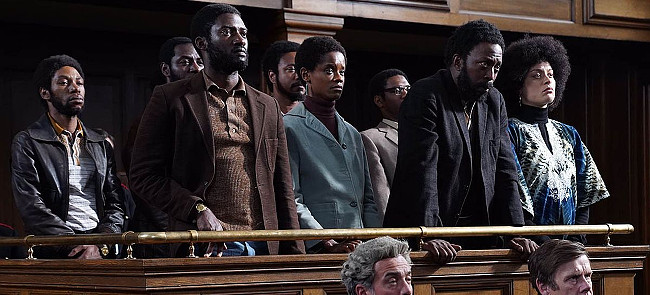 This British drama recounts the first legal case that acknowledged racial bias in the London police force. With his fine artistic eye, Steve McQueen assembles this in period style, taking an everyday kitchen-sink approach that feels like a vintage soap opera, complete with flashes of sharp wit and dark emotion. This story is urgent and involving, moving at a quick pace as it follows engaging people through a jaw-dropping trial.
---
In the lively Caribbean community in 1968 Notting Hill, news stories are swirling about police officers who frame black men for crimes. Barrister Darcus (Kirby) is taking on the system along with a group of activists based in the Mangrove restaurant, owned by Frank (Parkes). And union organiser Altheia (Wright) rallies the troops, working in partnership with America's Black Panthers. Their resolve is strengthened as the police repeatedly raid the Mangrove without cause. Then when they stage a peaceful protest, nine are arrested and put on trial, challenging the nature of the legal system itself.
---
As one vile cop (Spruell) muses sarcastically about Frank, "If he oversteps, he's going to be gently nudged back in." The point is quietly made that people from former British colonies are united by their common history. This offers fascinating cultural observations, mixing South Asian, African and Caribbean traditions, music and food. Meanwhile, the film also depicts shocking racist attitudes in the Metropolitan Police, menacing upstanding residents and violently arresting black men for sport.

The screen is packed with characters who are easy to identify with. Wright delivers a fiery, magnetic performance, while Parkes is terrific as a man who just wants to run his business. "This is a restaurant, not a battleground," he says. But he's also aware that he needs to take a stand. Kirby gets the most spine-tingling sequence during the trial. And while Spruell provides the blue-eyed villain, Lowden offers a bold counterpoint as a scruffy-but-smart lawyer defending the nine before Jennings' dismissive judge. The complex characters brings each scene to life.

The trial reveals the astonishing truth: the Crown's case is actually rooted only in the colour of the defendants' skin. But the scariest thing on-screen is that this bigotry is horribly recognisable in present-day British nationalism, which returned to the mainstream following the Brexit referendum. Not to mention the judge's now notorious "both sides" argument. And these events echo the Stonewall riots against police brutality in New York at the same time. This is a riveting, expertly crafted film about a landmark event we can't afford to forget.
| | | |
| --- | --- | --- |
| | themes, language, violence | 7.Oct.20 lff |
---
Nb. This film is part of McQueen's five-film series Small Axe, exploring Britain's black culture. It's named after the Bob Marley song, based on an African proverb about how people working together can take down a big tree.

R E A D E R R E V I E W S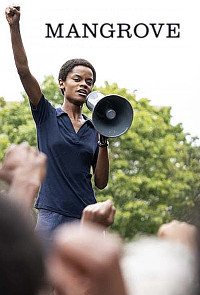 Still waiting for your comments ... don't be shy.