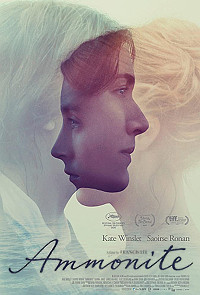 dir-scr Francis Lee
prd Iain Canning, Emile Sherman, Fodhla Cronin O'Reilly
with Kate Winslet, Saoirse Ronan, Gemma Jones, Fiona Shaw, James McArdle, Alec Secareanu, Claire Rushbrook, Wendy Nottingham, Victoria Elliott, Nick Pearse, Mladen Petrov, Sam Parks
release UK Oct.20 lff,
US 13.Nov.20
20/UK BFI 1h58




---
TORONTO FILM FEST

---
Is it streaming?

---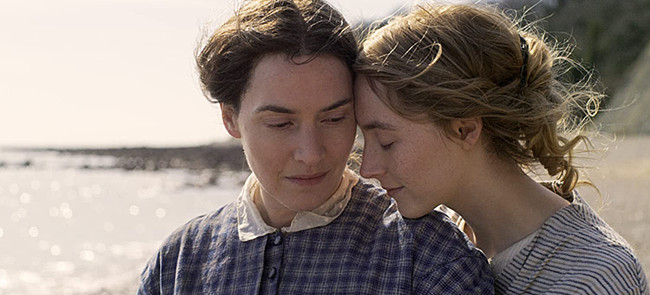 With a remarkable attention to detail, this beautifully observed drama recounts an unexpected relationship that crosses various boundaries in 19th century England. Writer-director Francis Lee takes an elemental approach, underscoring a low-key narrative with passion, earth and grit. At its core, this may be a moving love story, but it also carries with it a range of ideas that are strongly resonant nearly two centuries later.
---
In 1840s Lyme Regis, Mary (Winslet) lives with her mother Molly (Jones) and collects fossils on the Dorset coast. An expert who has made significant discoveries, she's now just finding things she can sell to tourists. One of her fans is posh archaeologist Roderick (McArdle), who offers badly needed cash for a fossil-hunting tutorial. Then as he heads off on an expedition, he further pays Mary to watch over his depressed wife Charlotte (Ronan). After a rough start, the women bridge their class divide, opening up to each other and sparking an unexpected secret romance.
---
Much of the film takes place on rocky beaches with angry tides and stormy skies, with sunshine and calmer seas quietly signifying a shift in tone. A perfectionist fervent about her work, Mary is annoyed that as a woman it's her responsibility to care for her ailing mother as well as this fragile interloper. Scenes bristle with subtext, as characters carefully observe each other. For example, Mary has a flash of jealousy when Charlotte so obviously clicks with her wealthy friend Elizabeth (Shaw).

Winslet is superb as the tetchy Mary, ground down after having her important achievements ignored simply because she's a woman, while privileged, dim-witted men get all the glory. Meanwhile, Ronan offers glimpses of the sparky girl Charlotte used to be. It's clear that she lost a child, although this is never mentioned. And her attraction toward Mary is equally subtle. Side roles are also vivid, delicately underplayed by veterans Shaw and Jones. And Secareanu is terrific as a friendly doctor ("Foreign!" growls Molly) with his eye on Mary.

This is an astute, powerfully compelling depiction of two people from very different backgrounds finding commonalities in unexpected places. And it's telling to see Charlotte become a voice for the browbeaten Mary. Lee takes a remarkably personal approach to enormous themes, gently weaving the sexism, class privilege and forbidden sexuality into a intimately profound story. And while the final act seems perhaps over-extended, it's also intriguing, surprising and so skilfully pointed that it leaves us shaken in all the right ways.
| | | |
| --- | --- | --- |
| | themes, language, sexuality | 17.Oct.20 |
R E A D E R R E V I E W S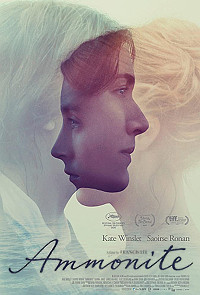 Still waiting for your comments ... don't be shy.