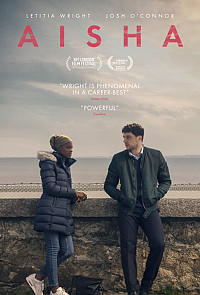 dir-scr Frank Berry
prd Sam Bisbee, Donna Eperon, Tristan Lynch, Aoife O'Sullivan
with Letitia Wright, Josh O'Connor, Abdul Alshareef, Ruth McCabe, Emmet Byrne, Joanne Crawford, Geraldine McAlinden, Tara Flynn, Corey Millar, Florence Adebambo, Theresa O'Connor, Antionette Doyle
release US Jun.22 tff,
UK 7.Nov.22
22/Ireland BBC 1h34



---

---
Is it streaming?

---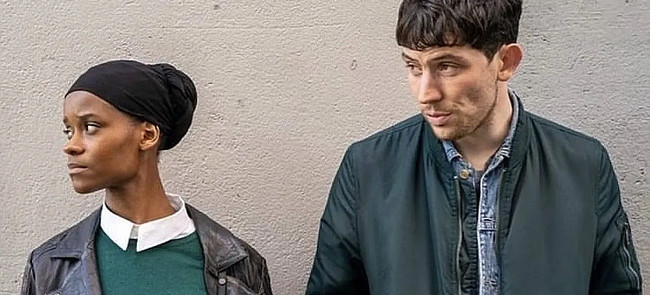 Almost overwhelming realism floods through this moving drama, which follows a Nigerian refugee facing obstacles to her safety and stability in Ireland. It's clear that writer-director Frank Berry has exhaustively researched these characters and situations, so scenes play out without the need for dialog, pushing the narrative forward on the powerful emotions that churn under the surface. It's an unusually delicate, understated film, and it packs a big punch.
---
After almost a year in the asylum system, Aisha (Wright) still doesn't have the right to stay in Ireland. Callous and sometimes downright cruel officials cause no end of problems as she navigates the system. Now she's abruptly uprooted from her lodgings, a change that forces her to abandon the job that allows her to send cash to her mother in Nigeria. But security guard Conor (O'Connor) notices her and becomes her friend, supporting her through a series of interviews and appeals that force her to relive her violent, terrifying past over and over again.
---
Aisha's story emerges in bits and pieces as she finds the strength to recount it. And hearing it is wrenching, especially when officials are reacting so harshly to her. As she says, she only came to Ireland to feel safe from the men who were trying to kill her, and she doesn't want handouts. But the system fails her again and again, offering only brief glimmers of hope. Berry assembles this in an unusually internalised way that vividly captures Aisha's thoughts and emotions, including her deep frustration. And through her eyes, those around her also reveal their situations.

Wright's performance is remarkable, offering enormous waves of feeling without seeming to do anything at all. In her silent face, years of pain and hope are swirling together. So she pulls us deep into this journey alongside her. O'Connor is also terrific, taking on another transformative role as this nerdy ex-addict who knows a thing or two about being an undesirable member of society. Their scenes together offer moments of lightness and humour that highlight and elevate the darker drama.

Because the film is so intensely personal, it avoids becoming a political statement. Instead, it does the important work of humanising an issue that some people are able to disconnect from the very real lives that are at stake. Berry's subtle approach to storytelling and documentary style of filmmaking combine beautifully to convey deeper truths about something that, after watching this film, will never be just a distant topic again.
| | | |
| --- | --- | --- |
| | themes, language, violence | 6.Oct.22 |
R E A D E R R E V I E W S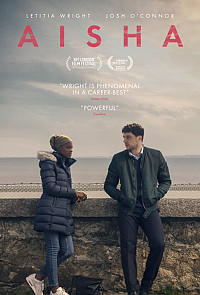 Still waiting for your comments ... don't be shy.