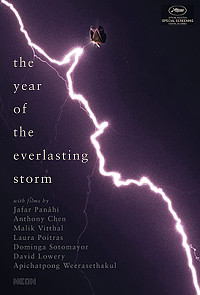 Life
dir-scr Jafar Panahi
with Mokarameh Saidi Balsini, Tahereh Saidi Balsini, Solmaz Panahi, Jafar Panahi
---
The Break Away
dir-scr Anthony Chen
with Zhou Dongyu, Zhang Yu, Zhang Yanbo, Qian Youfa, Zhang Guangfa
---
Little Measures
dir Malik Vitthal
with Bobby Yay Yay Jones, Yay'Veontay Jones, Bobby Levi Jones, Imani Jones
---
Terror Contagion
dir Laura Poitras
with Alaa Mahajna, Carmen Asritegui, Ghada Oueiess, Mazen Masri, Nihalsing Rathod
---
Sin Tĩtulo, 2020
dir Dominga Sotomayor
with Francisca Castillo, Rosa Garcia-Huidobro, Antonia Mendia, Inti Briones, Assisareru Brionesmendia
---
Dig Up My Darling
dir-scr David Lowery
with Catherine Machovsky, Bill Callahan, Jude Swanberg
---
Night Colonies
dir Apichatpong Weerasethakul
voices Jenjira Pongpas Widner, Sada Kaewbuadee Vaysse, Banlop Lomnoi
---
prd Brad Becker-Parton, Andrea Roa, Jeff Deutchman
release US 3.Sep.21
21/US Neon 2h01

---
CANNES FILM FEST
---
Is it streaming?

---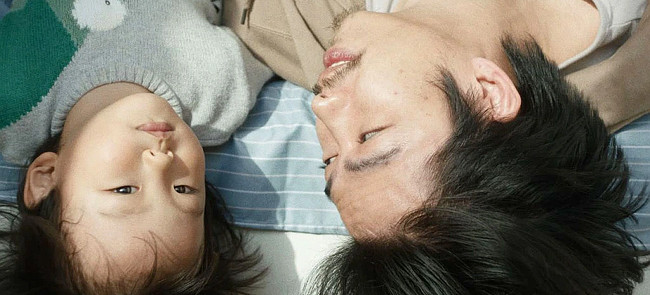 Seven noted non-European filmmakers take a look at the state of the world during the pandemic, offering audiences a fascinatingly varied glimpse into the global experience. Sometimes sharply pointed and sometimes meandering, these are warm, witty, inventive mini-epics full of personality. And as a collection of intimate dramas and striking documentaries, this is also a wonderful record of how talented auteurs capture similar situations through very different eyes.
---
In his Tehran home, Panahi observes his enormous pet iguana Iggy's keen interest in the pigeons and their eggs in the garden, while his wife thinks officials are at the door. But it's only his mother in a full hazmat suit, and they tease her about her melodramatic response to both the virus and Iggy. As the days pass in Tongzhou, China, a couple (Zhang Yu and Zhou) faces a strained routine while seeking moments of intimacy, working from home, taking care of their energetically cheeky young son (Zhang Yanbo) and coping with a death in the family.

A story about a California father (Bobby Yay Yay Jones) trying to connect with his three kids is told through video-call clips with added sparks of animation. The pandemic has delayed his ongoing battle for custody, raising issues from his own childhood as he dreams of peace to come. Over in New York, documentarian Poitras investigates NSO Group, an Israeli cyberweapons manufacturer linked to digital infections that are an act of violence on unsuspecting people. She joins global group video chats with experts and victims, and what they say is chilling.

Meanwhile in Santiago, Chile, a woman is forbidden from pitching her tent outside, so camps indoors with her dog instead. Meanwhile, her mother practices for an online chorus, harmonising from their isolated homes. In Texas, a woman (Machovsky) collects a box of letters from a storage room. They recount a story about another crisis involving a makeshift grave that needs to be made right today. And in Chiang Mai, Thailand, various bugs gather on a well-lit bed in an empty room on a rainy night. And someone is watching closely.
---
These are expertly made films by directors who are gifted at using everyday situations to say profound things. Taking distinct visual approaches, each clip is packed with wonderful moments that are honest and earthy, often very funny and occasionally darkly thoughtful, haunting or meditative. Digging deeper, these shorts explore the value of a human life and the impact a pandemic has on our feelings about death.
| | | |
| --- | --- | --- |
| | themes, language | 18.Aug.21 |
R E A D E R R E V I E W S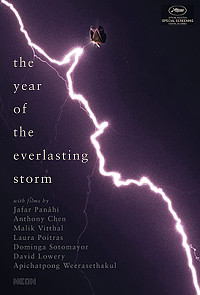 Still waiting for your comments ... don't be shy.