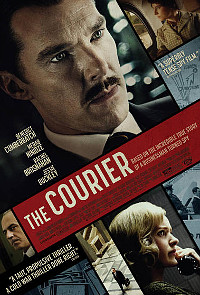 dir Dominic Cooke
scr Tom O'Connor
prd Adam Ackland, Ben Browning, Ben Pugh, Rory Aitken
with Benedict Cumberbatch, Merab Ninidze, Rachel Brosnahan, Jessie Buckley, Angus Wright, Zeljko Ivanek, Kirill Pirogov, Anton Lesser, Maria Mironova, Vladimir Chuprikov, Keir Hills, Alice Orr-Ewing
release US 19.Mar.21,
UK 21.May.21
20/UK Lionsgate 1h52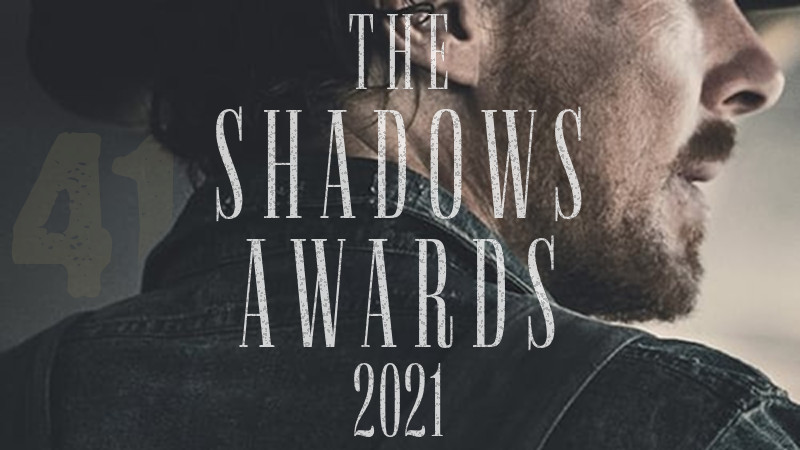 • BEST SUPPORTING ACTRESS:
Jessie Buckley
SUNDANCE FILM FEST
---
Is it streaming?

---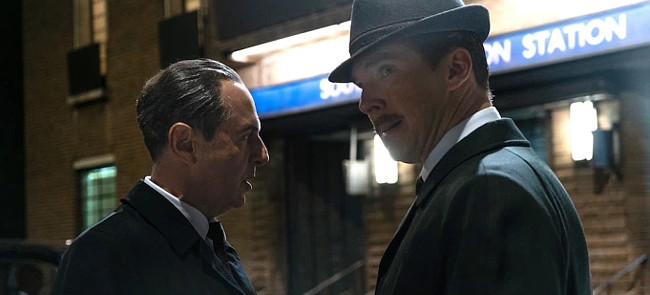 Based on an astonishing true story, this Cold War thriller has a crisply written script and is directed with a vivid sense of period, settings and especially the underlying political and moral issues. A wry sense of humour makes it feel unusually realistic, as do bristly performances. This is a riveting look behind the historical headlines, tracing a complex series of events with both clarity and nerves of steel.
---
As tensions between the USA and USSR reach breaking point in 1960, Russian intelligence colonel Oleg (Ninidze) wants to relieve pressure by passing secrets to the West. The CIA's Emily (Brosnahan) and MI6's James (Wright) select businessman Greville (Cumberbatch) as the courier, suggesting he expand his sales to Moscow. He doesn't fully understand what he's being asked to do, but knows not to tell his wife Sheila (Buckley). As the Cold War escalates, Berlin is divided and the Soviets begin installing missiles in Cuba. So Greville and Oleg's meetings take on a new urgency.
---
The key to this drama is the connection between Greville and Oleg, who bond while out drinking in Moscow and London. While Greville never knows what he's carrying, and Emily and James assure him by invoking the nuclear threat. Meanwhile, Oleg bets his life on working with Greville. So as stakes rise, the film skilfully gets under the surface, exploring both Greville's and Oleg's family relationships and singular predicaments. And the standoff between the Americans and Soviets creates churning tension.

Cumberbatch is terrific as a hapless man on a mission. While Ninidze's engaging Oleg is essentially a work colleague, both as businessman and spy, their personal friendship is beautifully played with warm textures. Cumberbatch sharply captures Greville's uncertainty and growing confidence, while Ninidze finds nuance in Oleg's cool demeanour. Brosnahan is terrific as the tenacious, invested American, while Buckley gets a meatier role as the suspicious Sheila.

This classic-style spy thriller plays out in grounded, believable ways without Hollywood bombast. And it's rousingly suspenseful, a first-rate exploration of how average people quietly worked toward peace at a fraught moment in history, in full knowledge of the dangers. As Oleg says, "Maybe we are only two people, but this is how things change." The story is told without a specific perspective, which kind of limits its ability to resonate with the viewer, but as it shifts between Greville, Oleg and Emily, the bigger picture becomes properly involving, and the way the events play out is deeply moving.
| | | |
| --- | --- | --- |
| | themes, language, violence | 24.Apr.21 |
R E A D E R R E V I E W S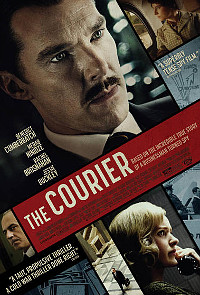 Still waiting for your comments ... don't be shy.