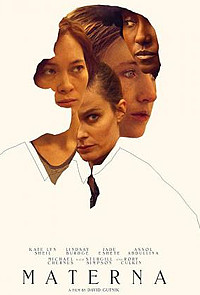 dir David Gutnik
prd Emily McEvoy, Liz Cardenas
scr David Gutnik, Assol Abdullina, Jade Eshete
with Kate Lyn Sheil, Jade Eshete, Lindsay Burdge, Assol Abdullina, Sturgill Simpson, Rory Culkin, Cassandra Freeman, Michael Chernus, Jake Katzman, Zhamilya Sydykbaeva, Jamal Seidakmatova, Kaili Vernoff
release US Oct.20 nff,
UK Nov.20 rff
20/US 1h45




---

---
Is it streaming?

---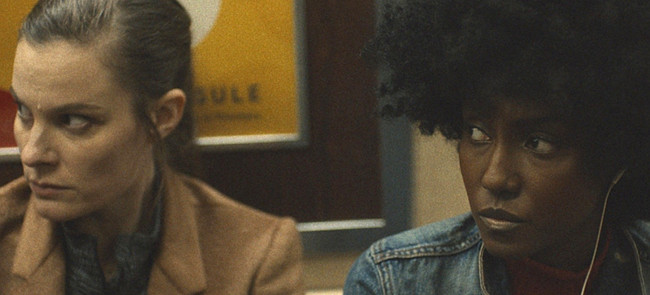 This anthology tells four separate stories that converge at a pivotal event in the life of four women. It's packed with skilled depictions of the tension between independence and vulnerability, taking almost surreal routes beneath the surface. There are clear thematic connections between the strands, as the film explores the impact of demanding mothers on both children and society at large. These are strong stories that leave us thinking.
---
Rarely leaving her Manhattan apartment, Jean (Sheil) is testing a virtual reality system with physical sensations, after which she discovers she's pregnant. On the Subway, she and three other women encounter a menacing stranger (Simpson). Meanwhile, actress Mona (Eshete) is auditioning for roles while her coach (Freeman) pushes her to dig deeper. Ruth (Burdge) calls her brother Gabe (Culkin) to help deal with huge issues facing her 10-year-old son (Katzman), since her husband (Chernus) is useless. And Perizad (Abdullina) has just returned from a tense visit to Kyrgyzstan after the death of a beloved uncle.
---
Each of the story strands deals with maternal issues, including confrontations with overbearing mothers and their own parenting instincts. And this ripples out to society at large. Director-cowriter Gutnik shoots and edits the film in a way that continually unnerves the audience, simply because he's evoking feelings that are far beneath the surface. There are echoing settings, like bathrooms. And the most openly pointed scene is a family dinner that turns so nasty that it's very hard to watch.

In a nearly wordless performance, Sheil has strong presence as a loner facing an extraordinary situation by turning to her most comfortable activities. Eshete gives Mona strongly resonant layers, notably in a devastating role-playing sequence. Burdge's frazzled housewife is both thoughtful and unapologetically unsympathetic. And Abdullina takes a quietly observational approach as the truth-seeking daughter and granddaughter. Of side characters, Culkin shines in his simply staggering sequence, while Simpson registers strongly when his perspective finally comes into focus.

Each segment has a contained quality, even though the stories are very different tonally. Jean's chapter is the most enigmatic, only hinting at what's happening. Mona's is riveting and darkly moving, while Ruth's is the most provocative, challenging us to see the impact of socially accepted bigotry. And Perizad's story has the most driving sense of narrative, an involving mystery. In each case, Gutnik uses disarming filmmaking techniques to make the audience uneasy, forcing a response. And the one thing each person needs is empathy.
| | | |
| --- | --- | --- |
| | themes, language | 1.Nov.20 rff |
R E A D E R R E V I E W S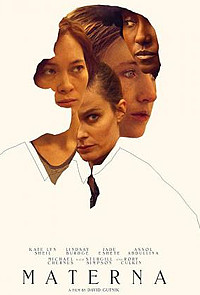 Still waiting for your comments ... don't be shy.