---
Apollo 11
Review by Rich Cline |

MUST

SEE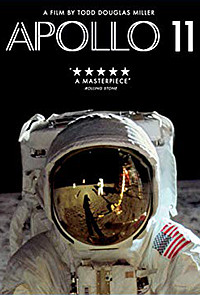 dir Todd Douglas Miller
prd Evan Krauss, Todd Douglas Miller, Thomas Peterson
with Neil Armstrong, Buzz Aldrin, Michael Collins, Jim Lovell, Clifford Charlesworth, Bruce McCandless, Charles Duke, Gene Kranz, Glynn Lunney, Walter Cronkite, Richard Nixon, Johnny Carson
release US 1.Mar.19,
UK 28.Jun.19
19/US CNN 1h33

---
SUNDANCE FILM FEST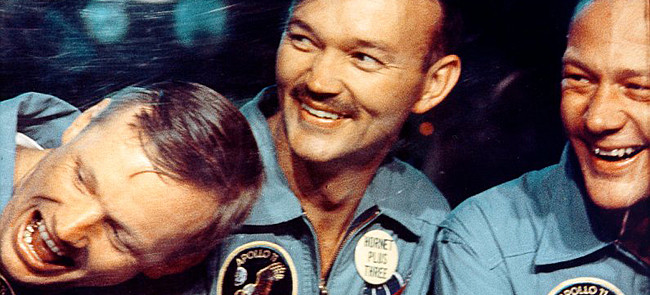 Letting the 50-year-old events speak for themselves, this straightforward documentary uses archival material to tell a remarkable story of human achievement. And the material is astonishing, including audio clips, photos, grainy videos and bracingly pristine 70mm film that really needs to be seen on a big screen. Without a special effect in sight, this is the best-looking blockbuster of the year, lots of science but no fiction.
---
In 1961, President Kennedy vowed to put a man on the moon, starting an ambitious space programme that climaxed with the Apollo 11 launch in July 1969. As the rocket was launched, bright young astronauts Neil Armstrong, Buzz Aldrin and Michael Collins had the expectations of the world on their shoulders. And the work of thousands of technicians, mathematicians, physicists and engineers paid off. The mission went without a significant hitch, carrying three men 240,000 miles, where they executed a series of strikingly complex manoeuvres to land on the lunar surface and do some experiments for 22 hours, then back to Earth.

The astronauts carried movie cameras, so blurry images could be broadcast back live. The film footage is of course much more vivid, especially when intercut with the 70mm scenes shot by the ground crew. These sequences look almost jarringly brand new, giving the event an immediacy that erases the half-century since it took place. That said, the technical and mechanical side of the mission is jaw-droppingly primitive from today's perspective.

There are no new revelations, and not many details about, for example, life inside a tiny capsule for nine days. But this is the first time the archival material has been compiled in this way, and director Miller is careful to maintain a purity in the way it's edited together. There are minimal captions and a few helpful animated diagrams. And a very clever use of Walter Cronkite's comforting, challenging oratory before and after the event, plus glimpses of Johnny Carson at the launch and a couple of moments featuring President Nixon.

It's a film that silences the viewer, conveying a sense of awe as we watch the mission unfold step by step. It could have gone horribly wrong at any point along the way, and there's a clear sense that the team both in space and on the ground are holding their breaths at each pivotal transition. So are we, even though we know what happens. In other words, the film allows us to experience this event as it happened, as if we have time-travelled right into one of mankind's most audacious achievements.
| | | |
| --- | --- | --- |
| | some themes | 13.May.19 |
---
Halston
Review by Rich Cline |


dir-scr Frederic Tcheng
prd Roland Ballester, Frederic Tcheng, James Paul Dallas, Stephanie Levy
with Liza Minnelli, Marisa Berenson, Joel Schumacher, Pat Cleveland, Karen Bjornson, Alva Chinn, Lesley Frowick, Bob Colacello, John David Ridge, Gino Balsamo, Michael Lichtenstein, Carl Epstein
release US 31.May.19,
UK 7.Jun.19
19/US Dogwoof 1h45

---
SUNDANCE FILM FEST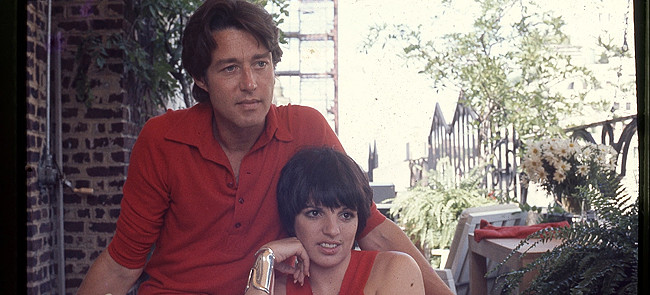 Focussing on his work, this documentary traces the career of Roy Halston Frowick, who turned his middle name into one of the most glamorous fashion houses in 1970s New York. Filmmaker Frederic Tcheng uses footage and interviews to explore his impact on the global industry and his place in the celebrity spotlight. But there's very little here about his personal life or relationships. Perhaps that's the point.
---
Born in Iowa, Halston began creating clothing as a young boy, moved to Manhattan as a Bergdorf Goodman milliner and found fame putting Jackie Kennedy in a pillbox hat. His flowing, minimalistic clothing became iconic, and in 1973 he sold his company to a global corporation, remaining on-hand to produce all the designs himself, expanding into perfume and uniforms (including the US Olympic team and the Girl Scouts). Surrounded by celebrities and Halstonette models, he was a top Studio 54 star. Then in 1983, his groundbreaking deal with JC Penney tarnished his high fashion image, and he lost control of his name. He died in 1990 of Aids-related illnesses.
---
The film tells his story chronologically through a wealth of never-seen images and footage, plus interviews with pretty much everyone who worked with him over the decades: models, family, friends, colleagues, journalists. This creates a vivid image of the way he ran his company: a control freak who had to oversee every detail. So the film takes it for granted that he used cocaine to give him the needed energy.

This is just one way Tcheng shrugs off Halston's personal life. While he never hid his sexuality, this doc only mentions it in passing, referring to just one boyfriend (Venezuelan artist Victor Hugo, interviewed by phone), and their relationship seems to have been very rocky. Archival interviews with his colourful friend Elsa Peretti are terrific, and Minnelli offers superb personal angles, especially when she cheerfully refuses to contribute any gossip.

But skipping around his private life leaves the film feeling incomplete. It's a superbly assembled narrative about his career, beautifully capturing Halston's sense of beauty and style. And it's an important reminder of how fleeting fame can be, as he rose to the pinnacle of stardom, making a massive, lasting impact on the fashion industry, and then simply vanished without a trace, moving to California to spend his final years with his siblings. Yet while the film captures the heritage of his world-changing designs, it only offers a glimpse of his soul.
| | | |
| --- | --- | --- |
| | themes, language | 30.Apr.19 |
---
XY Chelsea
Review by Rich Cline |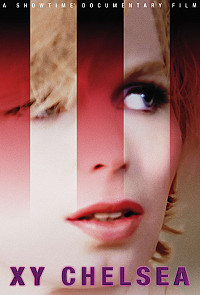 dir Tim Travers Hawkins
scr Mark Monroe, Tim Travers Hawkins, Enat Sidi, Andrea Scott
prd Thomas Benski, Isabel Davis, Julia Nottingham, Lucas Ochoa
with Chelsea Manning, Nancy Hollander, Vince Ward, Chase Strangio, Lisa Rein, Christina DiPasquale, Susan Manning, Janus Kopfstein, Kelly Wright
release UK 24.May.19,
US 7.Jun.19
19/UK Dogwoof 1h32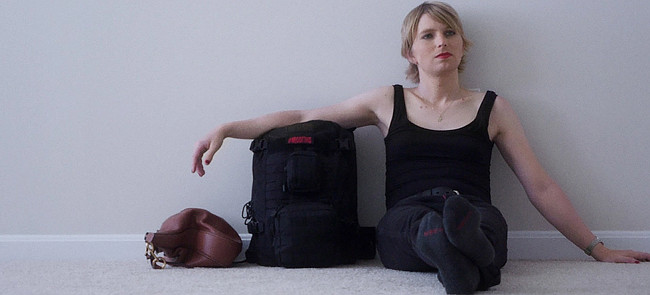 This remarkably up-to-date documentary traces the story of Chelsea Manning, the trans woman responsible for exposing the horrific war crimes committed by US forces in the Iraq War, for which she was courtmartialed and imprisoned, released and now re-arrested. Filmmaker Tim Travers Hawkins follows Manning over about two years, telling her life story and revealing the steely fighter inside a woman who was once a timid young military intelligence analyst.
---
After the 9/11 attacks, the US government began classifying documents as "secret" at unprecedented levels, resulting in a military able to obscure ethical and moral responsibilities. In 2010, 22-year-old analyst Chelsea was horrified at the violence detailed in classified files. In an attempt to stop this abuse, she sent nearly 750,000 documents to WikiLeaks. She was arrested later that year, and tortured for nearly a year in particularly harsh solitary confinement. Her sentence was commuted in 2017, but she was detained in March 2019 for refusing to testify against Julian Assange.
---
This documentary follows Manning, her friends and lawyers from her release in 2017, as she tries to readjust to life outside confinement and prepares to meet the press, becoming an outspoken activist for more open government and launching a run for a Senate seat. She speaks openly about her decision to come out as transgender during her trial, something her family knew about since childhood. And she faces daily death threats and vicious social media abuse with resignation (she has attempted suicide at least twice).

Hawkins assembles the film with a riveting narrative, recounting events with interviews, photos and archival footage to create a powerfully personal angle. This approach allows Hawkins to skip over some of Manning's more troubled experiences, focussing instead on her tenacious personality: a woman who has survived a lifetime of cruel bullying, which only made her more determined to make her voice heard.

Importantly, the film doesn't shy away from the hideous abuse Manning receives from bigots who either see her has a traitor or don't understand her gender identity. Reports that her whistle-blowing caused people to be harmed are unsubstantiated, but it's obvious that revealing this data has also saved thousands of lives simply by calling the military to account for its actions. She admits that she was very young and didn't understand the fallout at the time, but simply wanted to make the world safer. And she continues to do that, defiantly and sometimes awkwardly, even from behind bars.
| | | |
| --- | --- | --- |
| | themes, language, violence | 8.May.19 |
---

< < D O C S > >
See also: SHADOWS FILM FESTIVAL

© 2019 by Rich Cline, Shadows on the Wall


HOME | REVIEWS | NEWS | FESTIVAL | AWARDS | Q&A | ABOUT | TALKBACK