---
SUNDANCE FILM FEST
A Cambodian journalist investigates his nation's darkest period in this lucid documentary. And watching it is deeply harrowing due to the verbal descriptions of what people did to each other in the name of improving their culture.

Around 2 million people died in the "killing fields" from 1975 to 1979, but no one really understands why. So reporter Thet locates surviving Kmer Rouge leader Nuon Chea, second in command next to Pol Pot. After getting to know him for several years, Thet is finally able to coax Nuon into articulating what happened. To Nuon, they only ever killed criminal subversives, enemies of the people. "If we had shown mercy to these people, the nation would be lost," he says.

But this is only part of the film. Thet also travels to the killing fields and gets to know the local farmers who actually carried out the genocide under orders. Their memories are just as haunting in the grisly details, especially when they talk about killing parents along with their children.

The matter-of-fact honesty is as unsettling as the nightmarish stories these people tell. Thet even gets one man to demonstrate how he killed people. And there's a slippery reluctance for anyone to take responsibility for his or her actions, even as events surrounding the film lead to Nuon's arrest on genocide charges. This is strikingly strong material, extremely well-assembled to tell the story without sentimental excess.

The filmmakers mix beautifully shot images of the landscapes and faces with the limited historical film footage that exists plus grainy newsreels from the fields. "This is not for journalism," Thet tells Nuon. "This is for history." And indeed the film takes an approach similar to Claude Lanzmann's landmark documentary Shoah, interviewing survivors and witnesses to get intensely personal firsthand accounts of a horrific period in human history.

And there's also the added interest of Thet s story, as his parents and a brother died at the hands of the Kmer Rouge. By way of contrast, his wife and children are now annoyed at how much time and money he is spending on this film project in his spare time. Indeed, he spent many years gathering this material, and it's especially intriguing to see him reach the end and try to turn his attention from the past to the future.
15 strong themes, violence
---
9.Dec.10

R E V I E W B Y R I C H C L I N E
GasLand


dir-scr Josh Fox
prd Trish Adlesic, Josh Fox, Molly Gandour
with Josh Fox, Weston Wilson, Diana Degette, Maurice Hinchey, James F Gennaro, John Hanger, Theo Colborn, Al Armendariz, Wilma Subra, Calvin Tillman, Scott Stringer, Albert F Appleton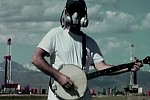 release US 15.Sep.10,
UK 17.Jan.11
10/US HBO 1h43

---
SUNDANCE FILM FEST

Brilliantly assembled, this documentary unapologetically takes on ruthless corporations by pointing out how they are systematically destroying America to make money. It'll make you so angry that it's hard to keep watching. Which is a good thing.

When filmmaker Fox is offered the chance to lease his family's land to a natural gas company, he starts looking into things. It turns out that America is sitting on a huge reservoir of natural gas, which Bush-Cheney used as a reason to change legislation so that Halliburton's gas-extraction is exempt from all environmental-protection laws. But the process produces pollution on a massive scale, leaving 596 dangerous chemicals in the drinking water. Through a series of first-hand interviews, Fox's research leads him to extensive corporate denials and even death threats.

At the centre of the outrage is the "Orwellian absurdity", highlighted buy environmental expert Wilson, that a corporation can look at poison and say it poses no threat to drinking water. The Bush-Cheney law means that Halliburton has no responsibility for environmental impact and isn't subject to testing. So citizens injured by these chemicals are routinely ignored by both corporations and government. But these chemicals cause multiple illnesses over generations, and they're being blasted into the food chain through polluted well water.

Bush-Cheney's law also allows gas drilling in public parkland, which has left areas of great natural beauty blighted by drill rigs and refineries that belch poison onto the ground and air, jeopardising already endangered wild animals. Thousands of wells under cities like Dallas-Ft Worth cause exponentially more pollution than vehicle emissions, while the drillers' toxic waste is dumped into the Gulf of Mexico, permanently poisoning the Texas-Louisiana coastline. And now New York City's drinking water is under threat, as are Europe and Africa. This is actually an understatement.

And frankly it's overwhelming. But Fox finds a lucid narrative here with sharp editing, thorough research and a merciful sense of humour. With a deadpan, Michael Moore-style approach, he walks us through corporate run-arounds and interviews with normal people whose heath, animals and land are being systematically destroyed while greedy corporate bosses refuse to accept responsibility. And when we see tap water that catches on fire, it gets our blood boiling as well.
12 themes, language, some grisly imagery
---
28.Dec.10

R E V I E W B Y R I C H C L I N E
How Much Does Your Building Weigh, Mr. Foster?


dir Norberto Lopez Amado, Carlos Carcas
scr Deyan Sudjic
prd Elena Ochoa
with Norman Foster, Deyan Sudjic, Richard Rogers, Alain de Botton, Bono, Tony Hunt, Spencer de Grey, Narinder Sagoo, Anish Kapoor, Stefan Behling, David Nelson, Paul Goldberger


release US Jan.11 psiff,
UK 28.Jan.11
10/UK 1h28

---
BERLIN FILM FEST

Renowned architect Norman Foster has created some of the world's most iconic buildings, and this documentary explores the ideas that link them. Although it only barely scratches the surface of his talent and skill.

Foster's inspiration can be found in his childhood obsession with airplanes, and the idea that simple designs using fewer materials can make buildings stronger. The title comes from a comment made by his friend and mentor, the architect Buckminster Fuller, when he saw Foster's airy Sainsbury Centre. And indeed, running through Foster's work is a sense of spaciousness, with glass curves and vast internal spaces flooded with natural light.

The film is narrated gushingly by Sudjic, who continually tells us how beautiful these buildings are even though we can see them ourselves. Foster's to-camera chat is illustrated by architectural details from his work, although only two of his projects are discussed in any detail: the Reichstag in Berlin and the carbon-neutral city of Masdar in Abu Dhabi.

While the film glides along the surfaces, explorations of these two projects give us insight into how Foster conceptualises and develops his designs. More of this would have helped us understand work that has dramatically changed the way we look at office blocks (London's Gherkin), bridges (France's Millau Viaduct), towers (Riyad's Al Faisaliyah Centre) and government buildings (London's City Hall).

So it's a bit strange that the film never offers any analysis of Foster's working methods, which are intriguing as we glimpse his passion for efficient use of materials and energy as well as the fairness with which he structures his firm. Instead, we get clips of the 75-year-old cycling and participating in an annual ski marathon, revisiting his childhood home and reminiscing about his friends.

That said, plenty of other voices offer interesting comments, including architects, artists, critics and colleagues. But the film's contemplative tone makes it feel more like an obituary than a profile, and the overstatement prevents it from telling us much that we don't know, leaving it more of an introduction to Foster's inspiring work than a real documentary. At least it leaves us wanting to know more.
U some themes
---
13.Jan.11

R E V I E W B Y R I C H C L I N E
Last Train Home


MUST

SEE
<dir Fan Lixin
prd Mila Aung-Thwin, Daniel Cross
with Chen Suqin, Zhan Changhua, Zhang Qin, Zhang Yang, Tang Tingsui, Hu Luo, Yong Luo, Xiong Guifan, Fu Luo, Zhou Zunfan, Zhao Zhihua, Tan Wenguang

release US 3.Sep.10
09/China 1h27

---
SUNDANCE FILM FEST

Filmmaker Fan takes an intimate, pointed look at the life of a typical Chinese family in this riveting narrative documentary. It not only highlights the nation's generational issues, but also has huge relevance for the world at large.

An opening title says that the more than 130 million migrant workers in China travel home annually for Chinese New Year in the world's largest human migration. Indeed the number of people clamouring to get into the train station boggles the mind. Over the course of about three years, the filmmaker follows one family: factory workers Suqin and Changhua are from a rural Sichuan village, where their sparky 15-year-old daughter Qin and preteen son Yang live with a grandmother while attending school and working the fields. After 15 years of this, Suqin and Changhua acutely see the cost of being away for all but a few days a year.

The film sharply explores gap between the parents' and grandparents' strong Confucian work ethic and children who doubt that education will actually help them make a living. Instead, the young generation wants to be part of the global consumer society that's powered by China's cheap labour; almost all young people in small Chinese villages move to Guangzhou to find jobs. But will they be able to afford to buy the things they and their parents assemble?

Beautifully shot and edited by Fan, the film quietly observes this family's day-to-day life on the assembly lines and in their meagre lodgings where they share lively mealtime chatter and sleep in bunks. The contrast to their agrarian country life is striking, as are the fractures that appear in their relationships. By focussing so closely on one family, Fan holds us enthralled to their shifting, sometimes wrenching drama while putting a vivid human face to global capitalism.

We are actually seeing how the world's workforce lives: these people make everything we use, from iPhones to blue jeans ("Who has ever seen a Chinese person with a 40-inch waist," one worker observes. "Americans must be fat!"). So or course the 2008 financial crash hits them very hard. Indeed, our lives in the West are deeply intertwined with theirs, and it's unnerving to think that this is just one story out of 130 million.
12 themes, language, some violence
---
24.Dec.10


< < D O C S > >
See also: SHADOWS FILM FESTIVAL

© 2011 by Rich Cline, Shadows on the Wall


HOME | REVIEWS | NEWS | FESTIVAL | AWARDS | Q&A | ABOUT | TALKBACK