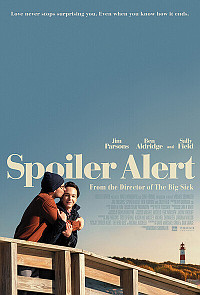 dir Michael Showalter
scr David Marshall Grant, Dan Savage
prd Jim Parsons, Todd Spiewak, Alison Mo Massey, Michael Showalter, Jordana Mollick
with Jim Parsons, Ben Aldridge, Sally Field, Bill Irwin, Jeffery Self, Nikki M James, Sadie Scott, David Marshall Grant, Antoni Porowski, Josh Pais, Shunori Ramanathan, Tara Summers
release US 2.Dec.22,
UK 5.May.23
22/US Focus 1h52




---
Is it streaming?

---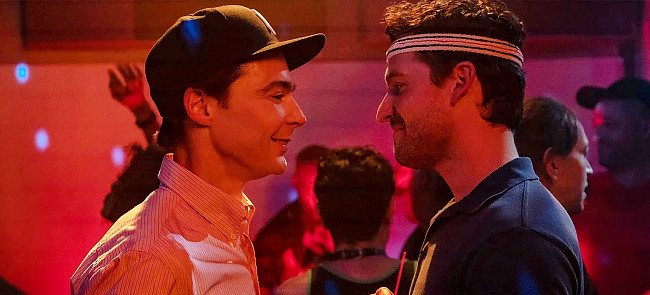 Opening with the protagonist's partner dying in hospital, this comedy-drama immediately lives up to its title. Adapted from Michael Ausiello's autobiography with warmth and realistic humour, it's directed by Michael Showalter with a terrific sense of authenticity that undercuts the homespun nostalgia and manages to avoid becoming maudlin. It helps to have such an adept cast on board who can create sparky characters that are easy to identify with.
---
Workaholic magazine writer Michael (Parsons) doesn't get out much, but his colleague Nick (Self) persuades him to go out to a New York nightclub, where he meets Kit (Aldridge). As their relationship develops, Michael is nervous to meet Kit's parents Marilyn and Bob (Field and Irwin), because Kit has never come out to them. Over their 14 years together, Michael and Kit build a strong circle of friends. They also see a therapist (Grant) to sort out various issues as they try living separately. Then Kit is diagnosed with an aggressive form of cancer.
---
Perhaps unnecessarily, a voiceover narration puts us into Michael's head, revealing his body insecurities opposite the gorgeous Kit. So it's perhaps unsurprising that Michael's chubby childhood is illustrated in the style of the corny sitcoms he now writes about at work. There's also his outrageous collection of Smurfs merchandise, which leaves Kit (and us) speechless. But the real story here is how Michael and Kit deeply love each other but struggle to live together, then find something new as they are facing mortality.

Performances are nicely grounded, so the comedy emerges organically from the relationships. Parsons has an easy charm as the nervous but open-hearted Michael, who in many ways is stronger than the beefy Kit, played by Aldridge to be likeably adventurous. The connection between them is unusually complicated, bristling with both affection and a sense of distance. And in the film's final act, there's a strong relationship between Michael and the wonderful Field's involved Marilyn.

As a true story, the film doesn't need to have any messages, but there is strong resonance in the thoughts and feelings that swirl on-screen. Amid Kit's treatment, Michael finds himself taken back to childhood memories of losing his mother to cancer. And he has to continually encourage Kit to be honest with his parents. The drama gets a bit mopey, but the emotions are cathartic. And with its earthy sense of humour, the film is able to deliver a blast of hopefulness.
| | | |
| --- | --- | --- |
| | themes, language, sexuality | 2.May.23 |
R E A D E R R E V I E W S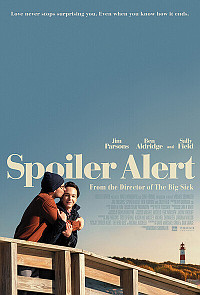 Still waiting for your comments ... don't be shy.