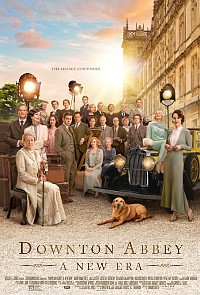 dir Simon Curtis
scr Julian Fellowes
prd Julian Fellowes, Gareth Neame, Liz Trubridge
with Maggie Smith, Michelle Dockery, Hugh Bonneville, Elizabeth McGovern, Laura Carmichael, Penelope Wilton, Phyllis Logan, Jim Carter, Hugh Dancy, Dominic West, Laura Haddock, Jonathan Zaccai, Nathalie Baye, Allen Leech, Tuppence Middleton, Imelda Staunton, Robert James-Collier, Lesley Nicol, Joanne Froggatt, Sophie McShera
release UK 29.Apr.22,
US 20.May.22
22/UK Focus 2h05




---
See also: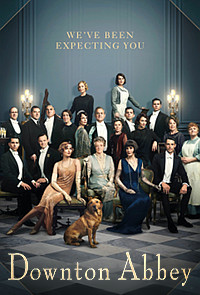 ---
Is it streaming?

---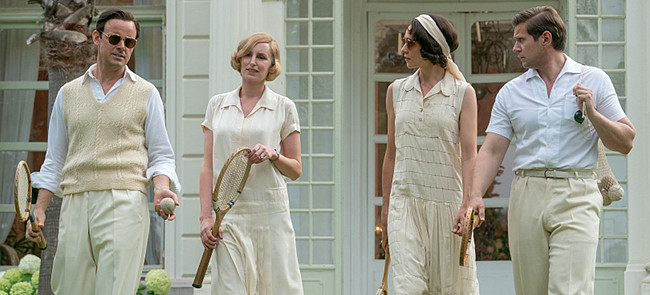 Yes, it's time to catch up with that ever-increasing ensemble, as writer Julian Fellowes manages to come up with ever more drama for some 30 main characters. The way each gets some screen time is impressive, although the encroaching blandness means that the only spark remains in various raised eyebrows. Still, watching this feels as comforting as being wrapped in a soft blanket by a crackling fire.
---
It's almost 1930, and the Grantham household is in a flutter about Violet (Smith) inheriting a French villa that a widow and son (Baye and Zaccai) are reluctant to hand over. So Violet's son Robert (Bonneville) and various family and servants head to the Riviera. Meanwhile, his daughter Mary (Dockery) stays at Downton to manage filmmaker Jack (Dancy) and his crew as they shoot a movie there, with the remaining staff swooning over its diva stars (West and Haddock). And while both Violet and Robert's wife Cora (McGovern) face their mortality, others are finding love.
---
Scenes move along at a brisk pop, jumping sharply from one story thread to the next, moving slickly between upstairs, downstairs and a few people in between. Each situation provides plenty of buoyant charm for the actors to play with, including the usual snobbery (about France and "kinema"), jealousy and barely spoken attraction. The two central romances are barely on-screen at all; there's more scintillating lustiness in tales of Violet's slutty past. Something Mary can identify with as she flirts shamelessly with Jack.

Because time is limited, the vast majority of characters bustle around in the margins, popping into the spotlight on cue. Central plotlines are safe in the hands of stalwarts Smith, Dockery, Bonneville, McGovern and Wilton. Each gets to be hilarious and emotional, while the supporting cast members get some strong moments of their own, including vague love stories for Nicol's Patmore and James-Collier's Barrow. While Carter's stuffy Carson provides comic relief as a wool-clad gentleman in the sun-drenched South of France.

Ongoing themes centre on the nature of identity in a class-based system, something a few of the characters are required to grapple with along the way. And there's a terrific gag flips the tables at the end. From the start, this series has explored impact of progress on a centuries-old society. All of this is done with just enough panache to keep us smiling, including the expected hilariously barbed one-liners from Smith. But each new visit with this family seems a bit more toothless than the one before.
| | | |
| --- | --- | --- |
| | themes, innuendo | 26.Apr.22 |
R E A D E R R E V I E W S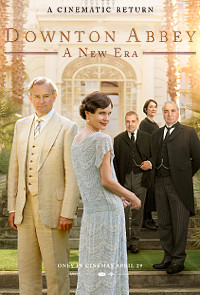 Still waiting for your comments ... don't be shy.