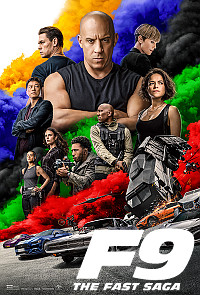 dir Justin Lin
scr Daniel Casey, Justin Lin
prd Neal H Moritz, Vin Diesel, Justin Lin, Jeffrey Kirschenbaum, Joe Roth
with Vin Diesel, Michelle Rodriguez, Jordana Brewster, John Cena, Charlize Theron, Tyrese Gibson, Chris 'Ludacris' Bridges, Nathalie Emmanuel, Sung Kang, Lucas Black, Helen Mirren, Kurt Russell
release US/UK 25.Jun.21
21/US Universal 2h25




---
See also: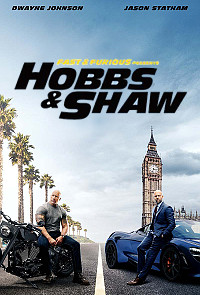 ---
Is it streaming?

---
Abandoning the grounded, tongue-in-cheek tone that makes this saga click, this entry echoes returning director Justin Lin's joyless Part 6. Both preposterous and far too serious, the movie veers into corny sentimentality and macho heroics, adding the whiff of a vanity project. The ensemble still runs wild with it, especially the side players. But both the comedy and melodrama fall flat. So the spectacle is never much fun.
---
This time, Dom and Letty (Diesel and Rodriguez) are trying for a quiet life on a farm when they're pulled back into action by their cohorts (Gibson, Bridges and Emmanuel) because some dangerous tech has been stolen, with clearly nefarious intent. Dom and his sister Mia (Brewster) are shaken to discover that their estranged brother Jakob (Cena) is behind this, working with chic-smart villain Cipher (Theron). And as they dart around the globe with astonishing briskness, it emerges that their presumed-dead pal Han (Kang) and the elusive Mr Nobody (Russell) are somehow involved as well.
---
To distract from the nonsensical plot, scenes are interrupted by massive set-pieces that involve vicious fist-fights, mega-magnets and of course a series of chases in which cars are tossed in every conceivable direction, and then some. There's also a running gag in which Gibson's Roman theorises that the team must be invincible since they remain unscathed from these hyper-grisly situations. But this is meta-joke has no punchline beyond the echo of Bridges' Tej: "How in the hell are you not dead?"

Diesel seems to think he's up for an Oscar, emoting to the rafters as brother, spouse, son, friend and father. But the script is so forced that the only reasonable reaction is to giggle. Still, he has terrific chemistry with Rodriguez, and his ham-off with Cena is amusing. As usual, Gibson and Bridges supply comic relief, this time with an utterly insane rocket-blast subplot. And Theron and Mirren steal the show as properly glamorous stars who skilfully chomp on the scenery.

As in the previous films, there's never an inkling of suspense, since nothing can happen to the main characters. So the globe-hopping shenanigans need to be entertaining. Yet aside from a few cool moments, the action sequences are shot and edited into incoherence. So the only joy is watching the gang pretend to wreak vehicular havoc from a dull Caspian Sea hideout on London, Los Angeles, Cologne, Edinburgh, Tbilisi, a random jungly nation and, yes, outer space.
| | | |
| --- | --- | --- |
| | themes, language, violence | 21.Jun.21 |
R E A D E R R E V I E W S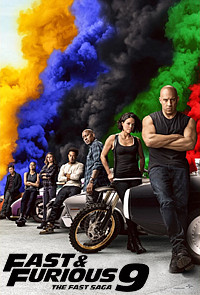 Still waiting for your comments ... don't be shy.