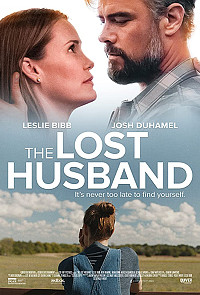 dir-scr Vicky Wight
prd Bridget Stokes, Vicky Wight, Leslie Bibb
with Leslie Bibb, Josh Duhamel, Nora Dunn, Herizen Guardiola, Sharon Lawrence, Isiah Whitlock Jr, Callie Haverda, Roxton Garcia, Kevin Alejandro, Georgia King, Carly Pope, Stone Garcia
release US 10.Apr.20
20/US 1h49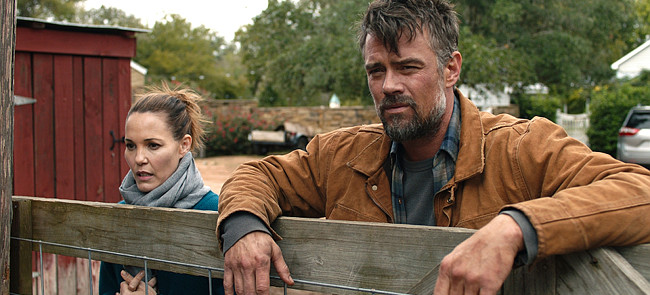 With a story straight out of a romance novel, this sentimental drama centres around a hot young widow and a hunky farmer. There's nothing very sophisticated about this film, but it has a homespun charm. Writer-director Vicky Wight clearly wanted to make a heartwarming movie, so the clashes in the plot feel pretty minor, exaggerated to create some dramatic tension in between scenes of down-home farmyard happiness.
---
Struggling after the death of her husband, Libby (Bibb)and her two kids (Haverda and Garcia) move in with her Aunt Jean (Dunn), sister of her mother Marsha (Lawrence), on a rural Texas farm. Jean immediately puts city girl Libby to work with her gruff-handsome manager James (Duhamel) tending to chickens and milking goats. As Libby and the kids settle into this new life, they have obstacles to tackle and new friendships to develop. But the biggest challenge comes when Marsha drops by, stirring old wounds she inflicted on the entire family.
---
The film is packed with witty touches that are an enjoyable riff on the predictable premise. In the opening sequence, the refrigerated storeroom is revealed to have a dodgy lock on the door, so it's fairly obvious what is coming. There's also the heavy drop of a shoe relating to a portentous family secret that drove a wedge between Jean and Marsha, so there's that to come as well. As the plot keeps stirring melodrama into the narrative, the film begins to feel corny. But the actors keep it watchable.

Performances are sunny and heightened, in the style of an inspirational movie, rather than real life. So nothing is terribly demanding, and the actors are so engaging that they get away with it. Bibb and Duhamel are solid in the central roles, bickering without turning nasty, then shifting into darker emotive mode when required. Dunn plays nicely against type as the earth mother Jean, in stark contrast to Lawrence's gleefully self-involved Marsha.

There's a hopeful message about the grief process buried within the story. The script is dotted with little aphorisms about moving on from loss, helping children deal with a death, finding the courage to start again and of course facing unwanted truths about the past. So when Libby finally finds out this ominous information about her childhood, Wight plays it up for all it's worth, although not enough to make the audience doubt where the story is heading. But the movie still might be a tonic for viewers in need of some easy encouragement.
| | | |
| --- | --- | --- |
| | themes, language | 4.Apr.20 |
R E A D E R R E V I E W S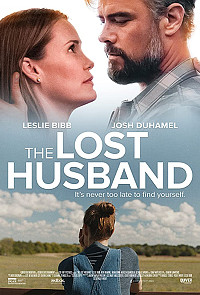 Still waiting for your comments ... don't be shy.