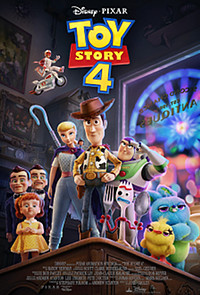 dir Josh Cooley
prd Mark Nielsen, Jonas Rivera
scr Andrew Stanton, Stephany Folsom
voices Tom Hanks, Tim Allen, Annie Potts, Christina Hendricks, Madeleine McGraw, Tony Hale, Keanu Reeves, Joan Cusack, Jordan Peele, Keegan-Michael Key, Ally Maki, John Ratzenberger
release US/UK 21.Jun.19
19/US Pixar 1h40



---
See also: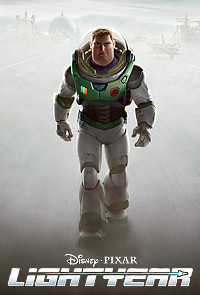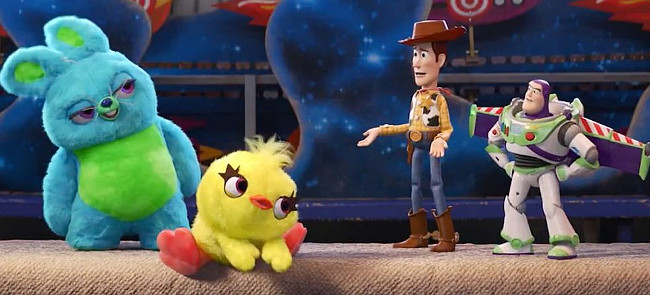 Is there another franchise that maintains such a high standard over nearly 25 years? Since 1995, these movies have skilfully tapped into the imaginations of both children and adults. And this fourth episode is no exception. More of a straightforward action comedy than the previous film, this is a delightful combination of engaging characters, spectacular animation and riotously hilarious storytelling.
---
Woody (Hanks), Buzz (Allen) and the gang are happily living with their new kid Bonnie (McGraw), who makes Forky (Hale) out of a spork, pipe-cleaner, popsicle stick and googly eyes. Then Bonnie's family embarks on an RV holiday before Forky has realised that he's a toy, not trash. Rescuing him, Woody gets separated from the family and stumbles into his old crush Bo Peep (Potts), who is living an independent life without a kid. They also get entangled with Gabby Gabby (Hendricks), a doll who yearns to be loved, and Canadian thrill-rider Duke Kaboom (Reeves).
---
The narrative is assembled from a series of wonderfully detailed set-pieces that take place mainly in a creepy antiques shop and a colourful travelling carnival. New characters also include fluffy chuckleheads Ducky and Bunny (the fabulous Key and Peele) and Bo's pocket-sized sidekick Giggle McDimples (Maki). Each character is voiced and animated in a way that explodes with personality and attitude. Standouts are Hendricks' Gabby, with her team of terrifying ventriloquist dummy henchmen. And Reeves' dim but up-for-it biker is simply timeless.

It's also great so see Woody and Buzz pushed ever further along on their journeys. Each faces powerfully emotional moments that catch them (and the audience) by surprise. And each has to rise above his own expectations. Meanwhile, Potts' Bo and Cusack's cowgirl Jesse are strong women who don't need a man to save them. Amid each wildly energetic antic, the filmmakers weave in a resonant exploration of how it feels to be lost, lonely or useless. And also how tricky it is to balance caring for others and ourselves.

These are huge themes to explore in an animated movie, but then Pixar has never fallen back on the simplistic "be yourself" or "find your family" messages in most kids' movies. And Pixar animators also never play it safe. This film is full of particularly gorgeous surfaces and textures, as well as fiendishly clever visual gags in each scene. In other words, if it isn't quite as provocative as the last movie, it's still a feast for the eyes and a balm for the soul.
| | | |
| --- | --- | --- |
| | themes, violence | 15.Jun.19 |
R E A D E R R E V I E W S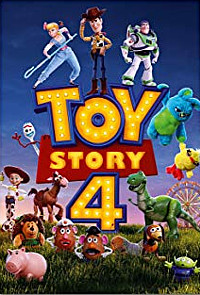 Still waiting for your comments ... don't be shy.