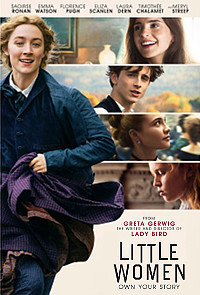 dir-scr Greta Gerwig
prd Denise Di Novi, Amy Pascal, Robin Swicord
with Saoirse Ronan, Emma Watson, Florence Pugh, Eliza Scanlen, Laura Dern, Timothee Chalamet, Meryl Streep, Chris Cooper, Louis Garrel, James Norton, Bob Odenkirk, Tracy Letts
release US 25.Dec.19,
UK 26.Dec.19
19/US Columbia 2h15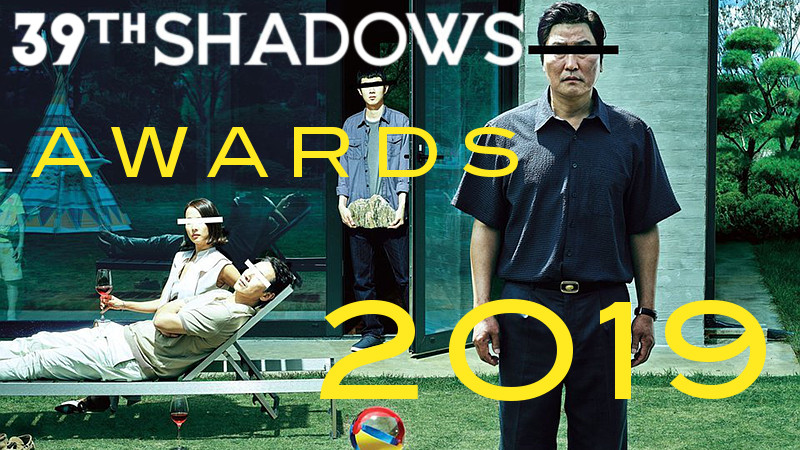 • SUPPORTING ACTRESS:
Laura Dern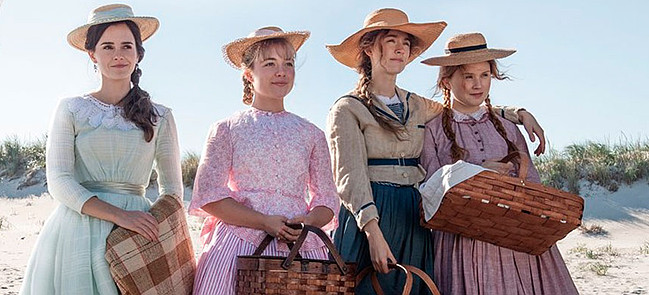 This may be the umpteenth adaptation of Louisa May Alcott's classic 1869 novel, but writer-director Greta Gerwig puts a cool spin on the material, emphasising the innate female empowerment theme while highlighting enjoyable quirkiness in characters and interaction. The story is told out of order, shifting around over the course of about 10 years, sometimes confusingly. But it's a delightful film, packed with witty observations and real emotions.
---
Outside Boston, Marmee (Dern) is raising four daughters while her husband (Odenkirk) fights in the Civil War. The eldest Meg (Watson) is an aspiring actress attracted to John (Norton), tutor for wealthy neighbour Laurie (Chalamet), who lives with his grandfather (Cooper) and is smitten with second daughter Jo (Ronan). She's a writer spurns his proposal to pursue a career in New York. Third sister Amy (Pugh) adores Laurie, and reconnects with him while in France with imperious Aunt March (Streep). And youngest sister Beth (Scanlen) is a musician whose ill health brings the family together.
---
Events are interwoven in ways that echo and mirror each other, although the editing is somewhat jarring. Thankfully as the film progresses, the pieces of the timeline do fall into place. Much more successful is the way Gerwig plays with the romantic-comedy formula, noting that this is what Jo's publisher (Letts) is looking for: "a single woman must end up either married or dead". Of course the fiercely independent Jo rejects that, and Gerwig tweaks the narrative suitably.

The cast is excellent across the board, with particularly strong performances, unsurprisingly, from Ronan and Pugh, who add messy emotional textures that make Jo and Amy much more complex and involving than Watson's smiley Meg or Scanlen's sickly Beth. Chalamet is also terrific as the likeable and hilariously floppy Laurie. And Streep, Cooper and Letts add some gravitas in their amusingly prickly roles. By contrast, Dern seems oddly warm and fuzzy, although she has a couple of great moments.

Gerwig skilfully gives her version of this well-known story a bracing sense of how young women seized control of their lives at a time when that simply wasn't acceptable. Alcott's novel infuses her novel with these ideas, and Gerwig brings them to the surface with a properly powerful kick. This makes it very easy for the audience to connect with the film on a thematic level, getting involved with these characters as they live on their own terms, rather than according to the limits of an unjust society. Which is of course just as relevant today.
| | | |
| --- | --- | --- |
| | some themes | 10.Nov.19 |
R E A D E R R E V I E W S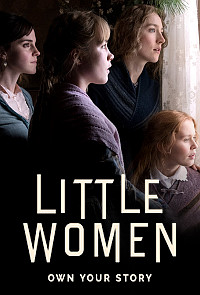 Still waiting for your comments ... don't be shy.