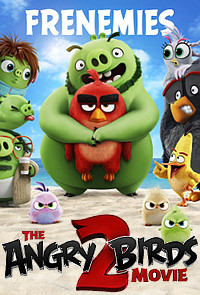 dir Thurop Van Orman
prd John Cohen
scr Peter Ackerman, Eyal Podell, Jonathon E Stewart
voices Jason Sudeikis, Leslie Jones, Josh Gad, Bill Hader, Rachel Bloom, Danny McBride, Peter Dinklage, Awkwafina, Sterling K Brown, Tiffany Haddish, Eugenio Derbez, Pete Davidson
release UK 2.Aug.19,
US 14.Aug.19
19/US Sony 1h36




---
See also: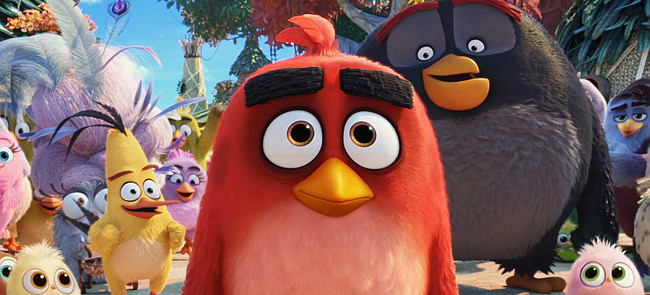 Everything's still deranged in birdland, as writers weave grown-up gags throughout another kid-friendly adventure. This free-flying sequel may not be quite as inspired as the original, but it's just as enjoyably ridiculous, with snappy characters, colourfully bonkers action set-pieces and random bits of slapstick. Kids will love its energy, as will adults who are in touch with their inner child.
---
On Bird Island, outsider Red (Sudeikis) is now enjoying is status as hero protecting the community from the mischievous pigs on the next island with the help of his chatty pal Chuck (Gad) and the explosive Bomb (McBride). But when crazed eagle Zeta (Jones) threatens both islands, Red and pig leader Leonard (Hader) decide to create a team, adding to the mix Mighty Eagle (Dinklage) and pig cohorts Courtney and Garry (Awkwafina and Brown), plus Chuck's brainy sister Silver (Bloom). Now Red worries that he's becoming an outcast again.
---
The subtler character touches are what keep this film from descending into all-out idiocy. Each bird and pig on screen had issues that drive their interaction. So the manic inanity of the plot and action sequences almost feels irrelevant. Indeed, much of it is incoherent. But there's a steady flow of personality-based jokes that will keep older audience members chuckling while the younger ones giggle at the general pandemonium, as well as a deliberately adorable sideplot about hatchlings (voiced by Nicole Kidman and Keith Urban's daughters) on their own adventure.

The vocal cast consists mainly of comics who know how to hit a big punchline while sneaking five smaller jokes in alongside it. So there's a sense that the stand-up gags are better than the movie as a whole. This offers some scene-stealing moments from fringe characters. Although there are so many critters chattering that only one emerges as a standout: Jones' Zeta is such a wildly emotional flurry of purple feathers that everything she says and does is hilarious.

Sony Animation creates imagery that's beautifully rendered with colours and textures and lively settings. And as this becomes its own franchise, there are hints of other successful series here and there, especially as the Minion-like hatchlings embark on their Scrat-like pursuit. Thankfully, the filmmakers have minimised the gaming app this is based on, allowing it to become it's own strange little universe. It would be nice if it had a little more to say beneath the chaos. But it's fun while it lasts.
| | | |
| --- | --- | --- |
| | themes, language, violence | 30.Jul.19 |
R E A D E R R E V I E W S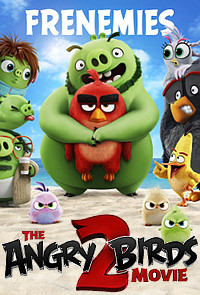 Still waiting for your comments ... don't be shy.